Vietnamese Grandmaster Le Quang Liem won his seventh match at the Summer Chess Classic in St Louis, the US, yesterday.
Vietnamese Grandmaster has first win at Summer Chess Classic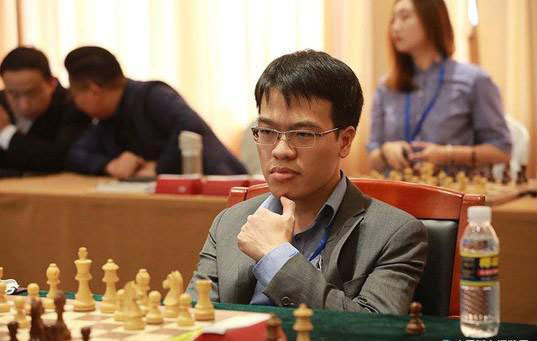 Le Quang Liem. — Photo headlines.pw
Liem, who has an Elo rating of 2694, beat Xiong Jeffery (Elo 2684) of the US in just 27 moves.
In their previous meeting, the Vietnamese player was defeated by Jeffery in 42 moves.
The win puts Liem on four points after seven matches, putting him among the leading group alongside David Howell of the UK (Elo 2692).
In second place with 3.5 points is Sam Shankland of the US, Gawain Jones of the UK and Jeffery of the US.
The tournament, which is a double round-robin event containing three groups of six players, will run until June 28.
At the same event last year, HCM City-born Liem finished in third place.
VNS