Most owners of the videos with titles "delete channel" and "last videos" on YouTube are still operating.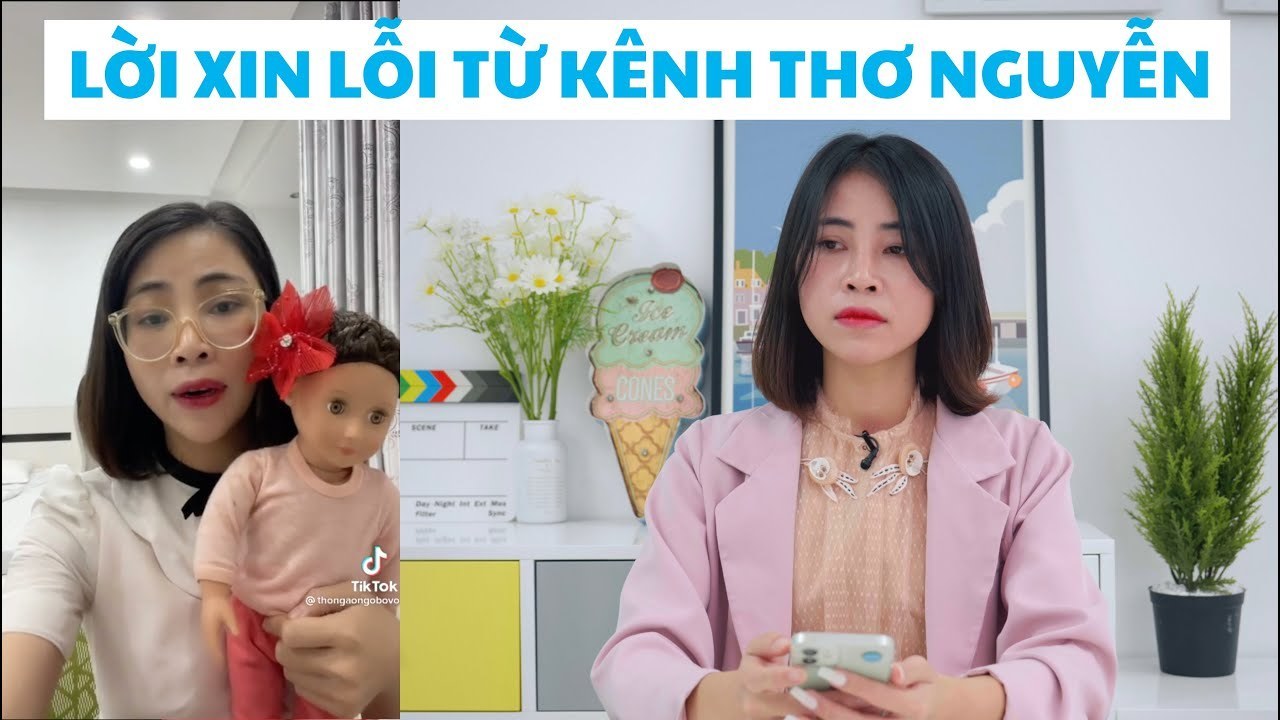 Tho Nguyen last month decided to delete or hide all her videos and stop producing YouTube content
Tho Nguyen last month decided to delete or hide all her videos and stop producing YouTube content after the scandal related to the posting of a clip in which she was beseeching a doll to grant luck to students who have to attend upcoming exams.
More recently, ViruSs (Dang Tien Hoang) on April 1 stated he will erase the channel to renew himself. Prior to that, many disreputable YouTubers, including NTN, many times announced the leave. However, their video still appears regularly.
Vu Hung from Hoc Vien YouTube (YouTube Creator Academy) with 150,000 members commented that this is commonly seen, saying that content producers need to play tricks to attract viewers, because the more viewers, the bigger money they earn from ads.
According to Hung, when announcing their retirement from content production, YouTubers can attract old followers who have not accessed their channels for a long time, and now want look again to find out what is going on.
This is a good way to increase the number of interactions for the channels, which have high numbers of subscribers but have seen number of views decreasing because of algorithm changes, consumer behavior, overlapped content scanning, and copyright problems.
According to Hung, the decision of Tho Nguyen to stop producing content and hiding her video clips to avoid negative reports and public pressure, was a wise move.
ViruSs and NTN (Nguyen Thanh Nam) are similar cases. "They stopped producing content on their channels to avoid additional reports," he said.
And when old channels reappear, content producers can lure high numbers of viewers back and fans will be willing to click 'follow' again.
Hung noted that there is a difference between Vietnamese and foreign viewers. Vietnamese viewers are not as choosy when deciding to follow channels. In many cases, they click 'follow' just because of the invitations of channels' owners.
Meanwhile, in YouTubers' groups, members invite each other to subscribe, and buy views and subscribers. The announcement about content production therefore has little significance.
Nguyen Hai (Rikaki Gaming, 1.62 million subscribers), a creator, said these YouTubers are rich but still have to produce clips to attract views.
"YouTubers will 'retire' only if no one is interested in them, and they won't stop working just because of scandals or criticism," Hai said.
Phuong Nguyen