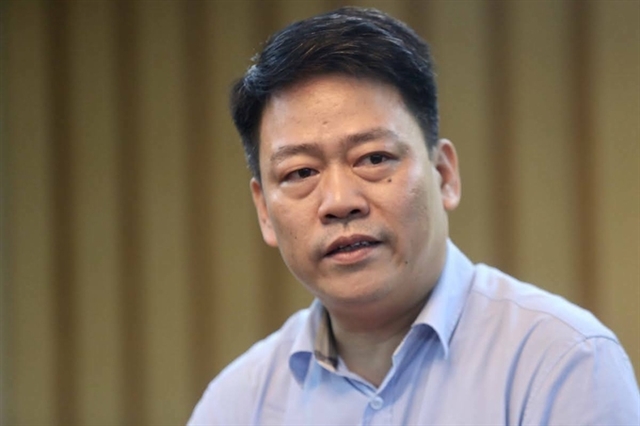 Nguyễn Thượng Hiền
Nearly two years after the launch of anti-plastic waste movement, many supermarkets have committed to banning single-use plastic bags and many organisations have also launched initiatives to encourage people to reduce the use of plastic.
In a recent interview with Vietnamplus online newspaper, Nguyễn Thượng Hiền, Deputy head of the General Department of Environment talked about the use of plastic in the country and measures needed to curb plastic waste.
What have we achieved through the anti-plastic waste movement over the last two years?
Specific and practical activities from the Government and relevant ministries, agencies, localities and local people across the country have brought about encouraging results. It's not just about awareness, localities and people have taken actions to reduce single-use plastic and pay more attention to recycling and reuse.
In terms of policy, there are laws and regulations approved, aiming to reduce the amount of plastic waste, encourage people to recycle and process plastic as well as combat ocean plastic.
Our national action plan set the target to reduce marine plastic litter by 75 per cent, collect 100 per cent of abandoned, lost or discarded fishing material, and put an end to disposal of fishing waste into the sea. We also aim to have 100 per cent of coastal tourism areas, tourist attractions, tourist accommodations and other seaside tourism services not using single-use plastics and non-biodegradable plastic bags. We also strive for 100 per cent of marine protected areas free of plastic litter.
The government also directed authorities to enhance communication work on plastic waste prevention and control in 2021-2025 as well as strengthen the management, recycle, reuse, processing and reduction of plastic waste.
The Ministry of Natural Resources and Environment (MONRE) has also set an example in this movement and called for its staff to take actions and encourage their families and relatives to join the movement.
It also cooperated with the Ministry of Education and Training to strengthen environmental protection work in 2019-2025, aiming to raise awareness of teachers and students and disseminate information about environmental protection laws.
The Ministry of Health has also issued a directive in 2019 to direct hospitals and health establishments, pharmaceutical companies and stores to limit the use of single-use plastic bags.
Big changes related to this issue have also been seen in most localities.
What are the highlights of the achievements?
In big cities and provinces, many supermarkets have committed to banning single-use plastic bags including Co.op mart Việt Nam, Big C Đà Nẵng, and Big C Hà Nội. Many are using leaves to wrap goods.
Some airlines also committed to paying attention to the use of environment-friendly products on their flights. Many organisations and individuals across the country have called for people to exchange plastic for plants while some food and drink establishments replaced plastic straws with ones made from paper.
With the support of the MONRE, an alliance of businesses against plastic waste has been set up including major manufacturing and retail distribution companies such as TH Group, Coca-Cola, La Vie, Nestle, Nutifood. An agreement on building a circular economy has been signed between the ministry and companies including SCG and Unilever.
Along with the high determination of ministries, agencies and localities, as well as international organisations and educators, the movement has had great impacts on the community and the whole society.
With the results achieved, Việt Nam will be successful in reducing plastic waste and contribute to the sustainable socio-economic development and the establishment of a circular economy.
What should be done to realise the goal of banning single-use plastic by 2025?
Management of plastic waste is a problem that requires drastic, continuous and systematic efforts of authorities at different levels, the community and local people.
To improve the management of waste, the MONRE is reviewing and proposing to the Government several measures.
First, it is important to have guidance documents in the implementation of the Law on Environment 2020 to reduce the impacts of waste, especially plastic waste, on the environment.
It is also necessary to encourage businesses and people to invest, manufacture and use environmentally friendly materials, enhance recycle and reuse of waste as well as build a circular economy.
There should also have regulations requesting relevant organisations and individuals to recycle.
The ministries, agencies and localities need to push scientific research, strengthen the application and transfer of technology, among many others. — VNS