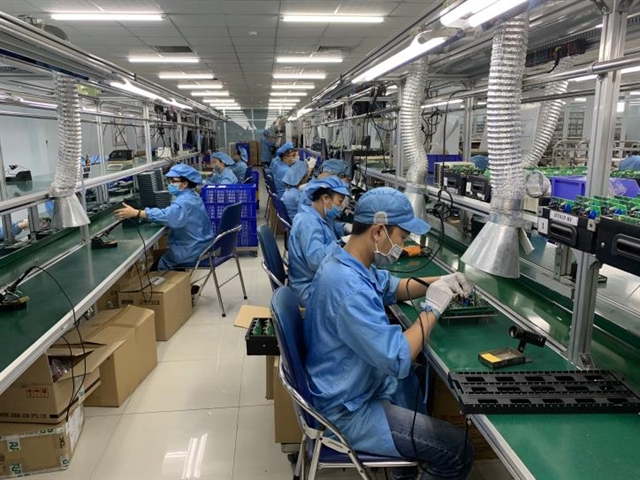 The 2021 economic census would apply information technology in implementation to increase accuracy and reduce costs. — VNA/VNS Photo Mai Phương
HÀ NỘI — The General Statistics Office (GSO) officially kicked off the 2021 economic census on Monay to have a comprehensive evaluation of the Vietnamese economy.
Carried out under the Prime Minister's Decision No 307/QĐ-TTg dated February 27, the economic census aimed to assess the development in the number, size and labour of economic entities, production and business results, the level of information technology application, structure of economic establishments labours by localities, economic sectors and ownership forms to serve the State management.
The census also aimed to review official statistical indicators, such as gross domestic product (GDP) and gross regional domestic product (GRDP) and to develop economic database.
The 2021 census would be conducted via Web-form and computer-assisted personal interviews (CAPI).
To May 30, the survey would be conducted on business establishments, branches and representative offices of foreign enterprises, associations, organisations and licensed non-Government organisations.
From July 1 to July 30, the information would be collected for individual non-agricultural, forestry and fishery establishments as well as religious establishments.
The preliminary results would be announced in December and the official results would be announced in the second quarter of 2022.
GSO said that the economic census was a very important survey which would help provide data of all economic sectors and understand thes structure of GDP to be the premise for the calculation of GDP and GRDP with the highest accuracy.
It would reflect the situtation of the economy and of every economic sector and every locality.
GSO said that the application of information and technology in conducting the census was expected to ensure the quality of the collected data and to reduce implementation costs. — VNS