Many visitors to Tuy Hoa City, in the south central coastal province of Phu Yen, feel that Nghinh Phong Tower is like a work in a fiction film.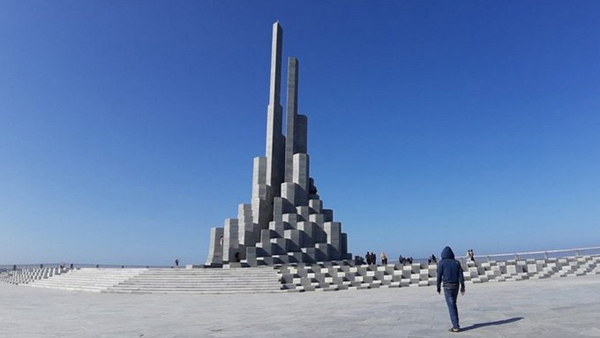 Nghinh Phong Tower is located at the square of the same name. (Photo: Tuong Diem)
Nearly a month since its launch, Nghinh Phong Tower has become an attractive destination that has captured the attention of many people on travel forums.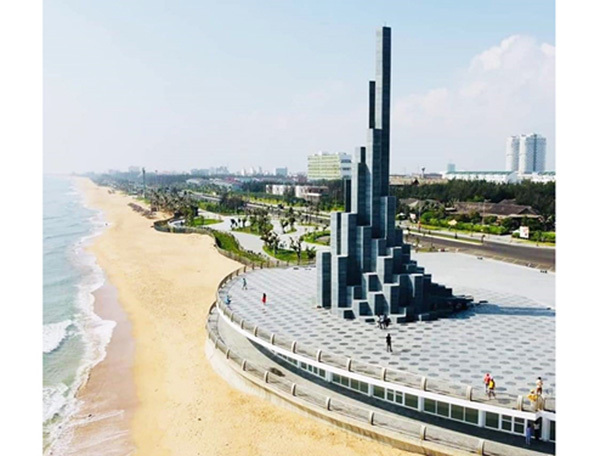 Nghinh Phong square (Photo: Fb Phu Yen 78)
There are two tall stone columns in the middle of the tower, including one with a height of 35m representing Lac Long Quan and another 30 metres tall representing Au Co. Fifty stone blocks are stacked on top of each other at each bottom of the tower. The wall between the two stone columns is decorated with reliefs of the land of "yellow flowers and green grass" in the locality.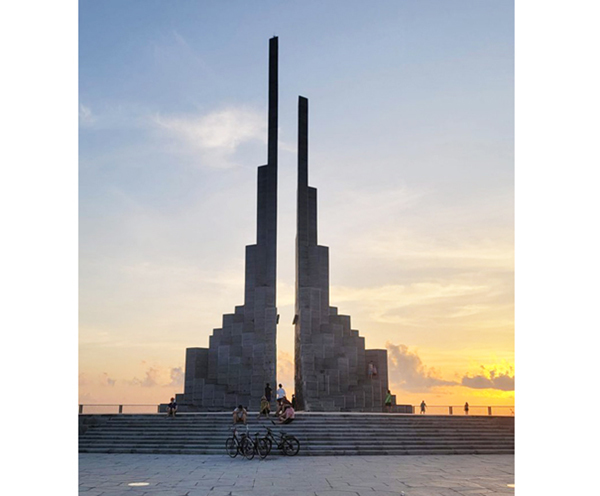 Nghinh Phong Tower in the impressive scene of sunrise. (Photo: Tran Tuan Kiet)
Nghinh Phong Tower has been equipped with a unique lighting system combined Bobine Tesia technology, 3D mapping and high-intensity laser to display unique lighting effects in the evening.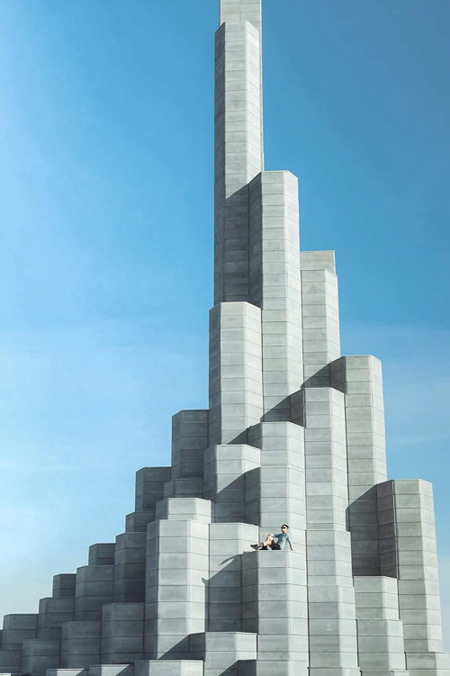 Visitors can capture beautiful photos at every angle. (Photo: Dao Duy Phuong)
Nhan Dan