Tens of thousands of people gathered to enjoy a firework display which was held to celebrate the Hung Kings Temple Festival in Phu Tho Province.
The firework display lasted 10 minutes on the evening of April 20 in Viet Tri City.
Some 20,000 people are visiting the Hung Kings Temple Festival held on April 21 according to local authorities.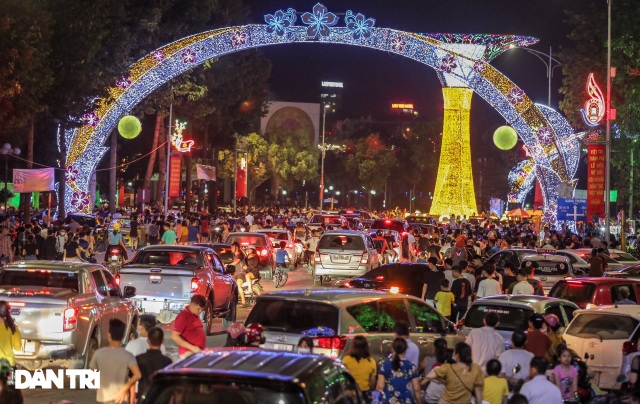 The festival is held annually on the tenth day of the third month in the lunar calendar which falls on April 21 this year.
Le Truong Giang, director of the Hung Kings Temple Relic Management Board, said that they would only hold the ceremony and skip the festival part. However, it is expected to be more crowded than last year.