Lê Hương
SEA Games winners have their own way to celebrate their victories.
Nguyễn Tiến Trọng, who won the long jump event on May 15 for Việt Nam in the Mỹ Đình Gymnasium, marked a golden day when he proposed to his girlfriend right after stepping off the podium.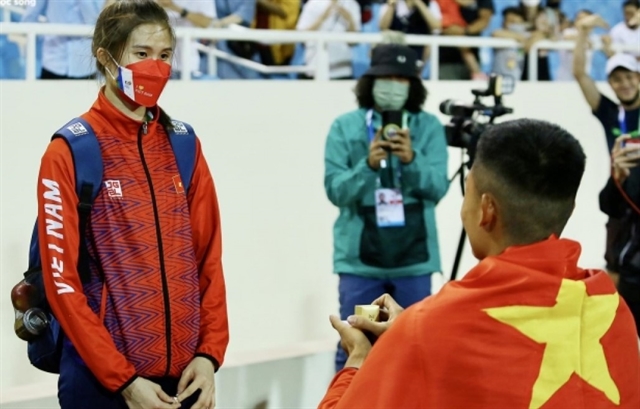 Trọng proposes to his girlfriend right after he received the gold medal. Photos courtesy of Hoàng Dũng
Trọng got his gold medal for his 7.8m jump.
Trọng revealed the plan to some of his team members a long time before. He was determined to win the gold medal and then give his girlfriend the ring at the gymnasium.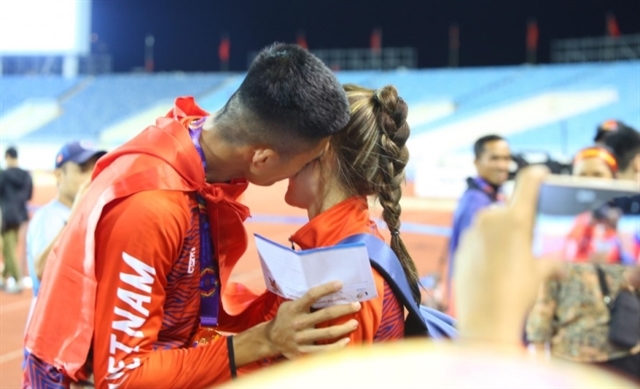 The moving moment.
The lucky girl was Nguyễn Thị Phương Trinh, an athlete on the national sepak takraw team. Phương accepted the ring after returning from a match at the Hoàng Mai Gymnasium.
Trọng's family was there to cheer him on during the event and witnessed the proposal.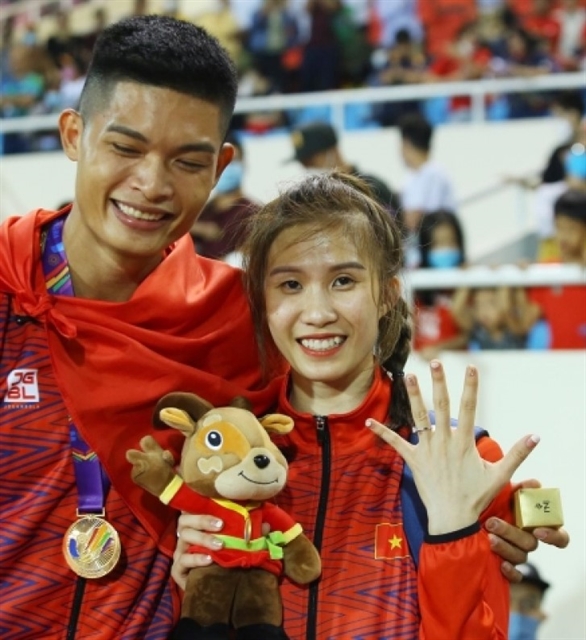 The happy couple.
Trọng, 25, stands 1.93m and is a military second lieutenant.
He joined the military's track and field team when he was 13 and studying in Grade 8.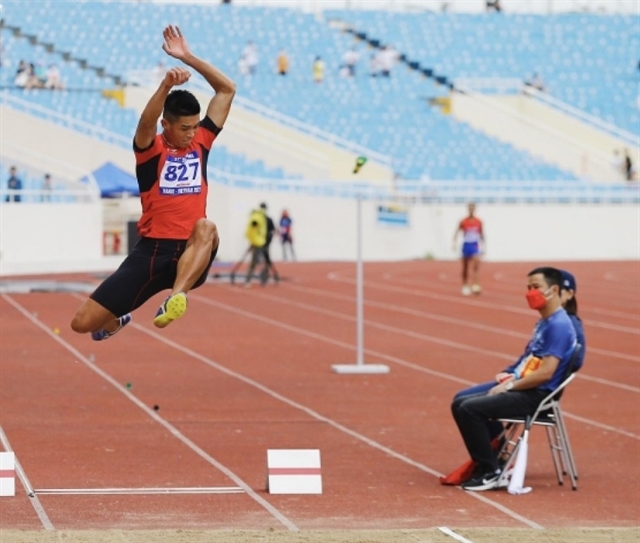 Trọng in the decisive long jump on May 15.
Long jump champ proposes to girlfriend have 447 words, post on vietnamnews.vn at May 16, 2022. This is cached page on VietNam Breaking News. If you want remove this page, please contact us.