HÀ NỘI — Two married doctors working and living in Hà Nội won the Special Prize – a Honda City 1.5G 2021 sedan from the "Download VNPAY e-wallet – Getting cloud nine rewards" programme.
The program awarded the Honda City Car, worth more than VNĐ500 million, to the doctors.
Becoming the luckiest person among more than hundreds of thousands of people participating in the promotion programme, Trần Thị Kiều Anh, 30, was very surprised when she won the "jackpot" on VNPAY e-wallet.
Emotionally recalling the moment, she said: "Just the other day, my husband and I were discussing a plan to buy a car this Tmo (Lunar New Year) to serve our work and come back home. Unexpectedly, the dream of having a car came so quickly and surprisingly. I never thought that by participating in opening VNPAY e-wallet programme, I could get a good car right before the new year. I thank VNPAY wallet very much.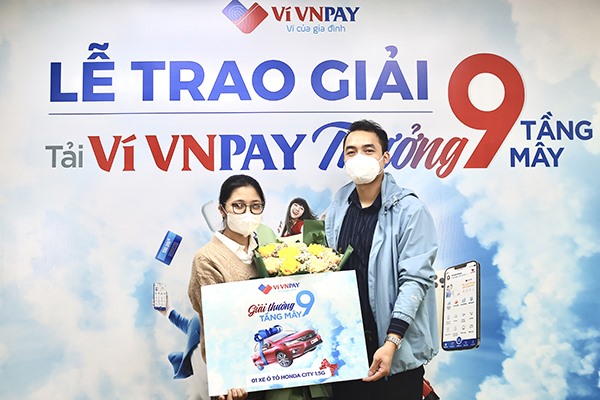 The couple of doctors received Special Prize from the "Download VNPAY e-wallet – Getting cloud nine rewards" programme
Going with his wife to the award ceremony, Nguyễn Văn Hiệu also shared his feelings when his wife called to give him the car.
"Suddenly, my wife told me we had a car, but when I checked my account, I hadn't lost a penny. Was my wife teasing me? I thought so until my wife showed me that she won the Special Prize of the programme by accumulating transactions on VNPAY e-wallet. In the upcoming Tết and amid the pandemic, the award was right for our family's wishes. There are really no words to describe our happiness," he said.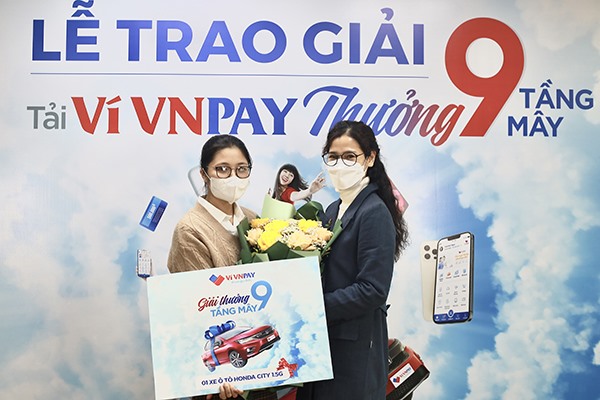 Trần Thị Kiều Anh received the Special award from VNPAY's representative
According to the representative of VNPAY wallet, the special prize of a Honda City car in the programme is currently the biggest prize ever on VNPAY wallet. Prior to this programme, VNPAY wallet brought many other attractive incentives and gifts such as the "Download VNPAY e-wallet – Hunt for gold" and "International Women Day – giving Diamond Gift" programmes.
Due to increasing demand for shopping and moving for the upcoming Tết Holiday, from now until the end of February 28, 2022, VNPAY wallet will give a combo of VNĐ500,000 to all users participating in the programme.
As long as you register for a VNPAY e-wallet, provide identity information, link your bank account to the wallet and have a successful transaction, you will be given VNĐ100,000 to your wallet along with a series of preferential vouchers for VNPAY-QR payment, air-ticket booking, hotels, train tickets, cars, and taxis worth VNĐ400,000.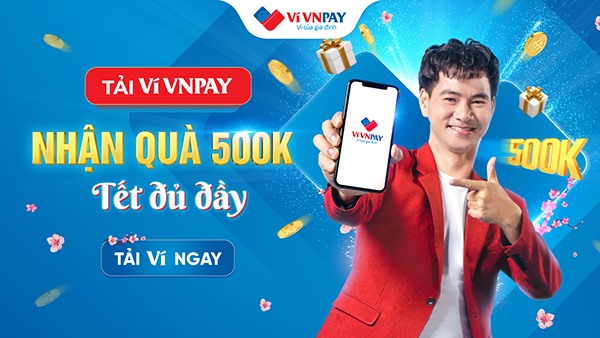 Artist Xuân Bắc at the promotion programme. Open VNPAY wallet to receive a lucky combo of VNĐ500,000 worth of prize from now until February 28, 2022.
Online shopping, payment, dining out, going to the supermarket, and travelling are common needs of smartphone users today. So why not "refresh" yourself, improve your experience, save time and optimise costs every day with the multi-utility payment ecosystem of VNPAY wallet?
For online shoppers, the VnShop feature of the VNPAY wallet can help you easily order genuine goods anytime and anywhere. In addition, this utility also quickly pays and supports door-to-door delivery to ensure safety during the pandemic.
For those who want to personally choose Tết necessities and gifts at the point of sale, the VNPAY-QR code scanning feature on the wallet can help make daily shopping payments quickly.
In addition, VNPAY wallet also has a series of utilities for air tickets, train tickets, coach booking, supporting customers to track journey information, booking and paying quickly and conveniently without going to a delivery counter.
Five simple steps to receive VNĐ500,000 lucky money combo
Step 1: Download the VNPAY wallet app on App Store/Google Play
Step 2: Register for VNPAY wallet
Step 3: Add identity information and link your bank account to the wallet
Step 4: Use any payment feature on the VNPAY wallet
(Does not include Money Deposit, Transfer and Withdrawal)
Step 5: Confirm the successful transaction
See the details of the "Download VNPAY wallet – Receive VNĐ500,000" programme HERE
Special Honda City prize announced by VNPAY wallet have 803 words, post on vietnamnews.vn at January 21, 2022. This is cached page on VietNam Breaking News. If you want remove this page, please contact us.