As a non-Vietnamese residing in Quebec (Canada), Herman's heart swells whenever the Lunar New Year approaches. For him, the best way to immerse himself in the culture is to cook up a typical Vietnamese meal.
As a special treat for Lunar New Year, Herman makes his favorite Vietnamese cuisine banh chung (stuffed sticky rice cake) stuffed with meat, green beans and glutinous rice inside phrynium leaves or banana leaves, using a homemade square cardboard as a mold.
"Banh chung is the meal I cook every year during Tet. Despite the difficulty in obtaining the necessary ingredients, I continue to do my best efforts to recreate Vietnamese-style cakes here," the Chinese-Indonesian young man told Zing.
In lieu of phrynium leaves, he uses frozen banana leaves from Asian markets, and flexible wires in place of bamboo strips. Herman also creates his own cake molds from cardboard. When the cakes are done, the enticing aroma of sticky rice, fatty beef and green beans fill his nostrils, and the man sighs with satisfaction.
Using the phrase "rền" (a Vietnamese word that implies consistency, softness, thanks to being carefully prepared and cooked, for example, sticky rice, banh chung) to describe the cake to a culinary group on Facebook, Herman received a lot of praise for his Vietnamese ability and cooking skills.
"My dream is to return to Vietnam someday and celebrate Tet there, as well as taste some of the best-tasting 'banh chung' made there," he said
Passion for Vietnamese culture, cuisine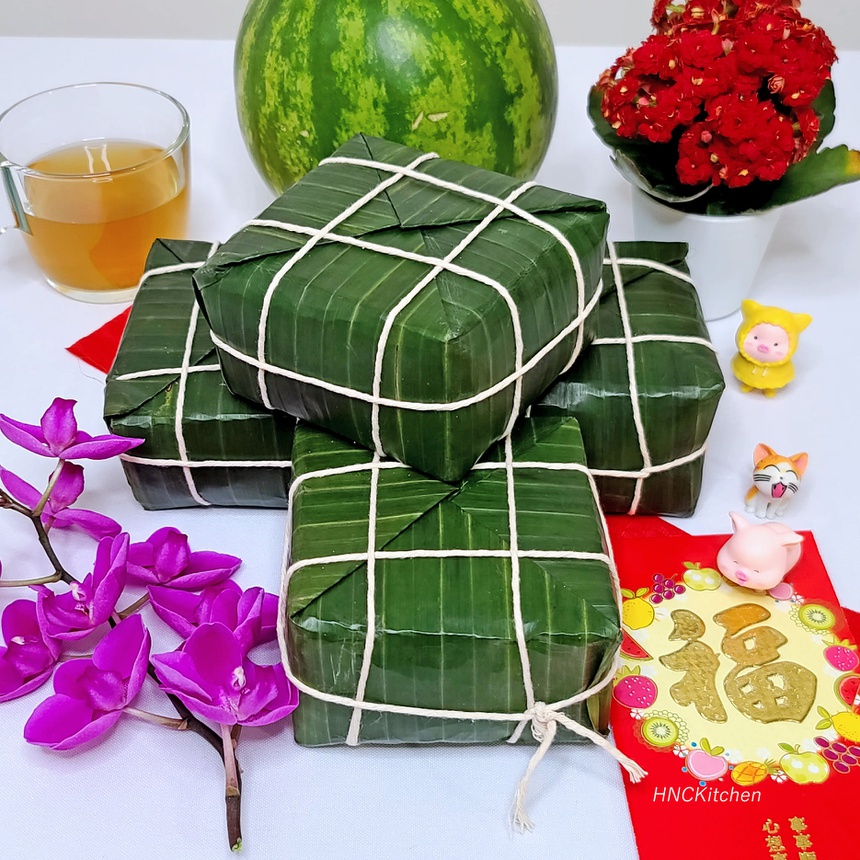 Banh chung is homemade by Herman in Quebec, Canada.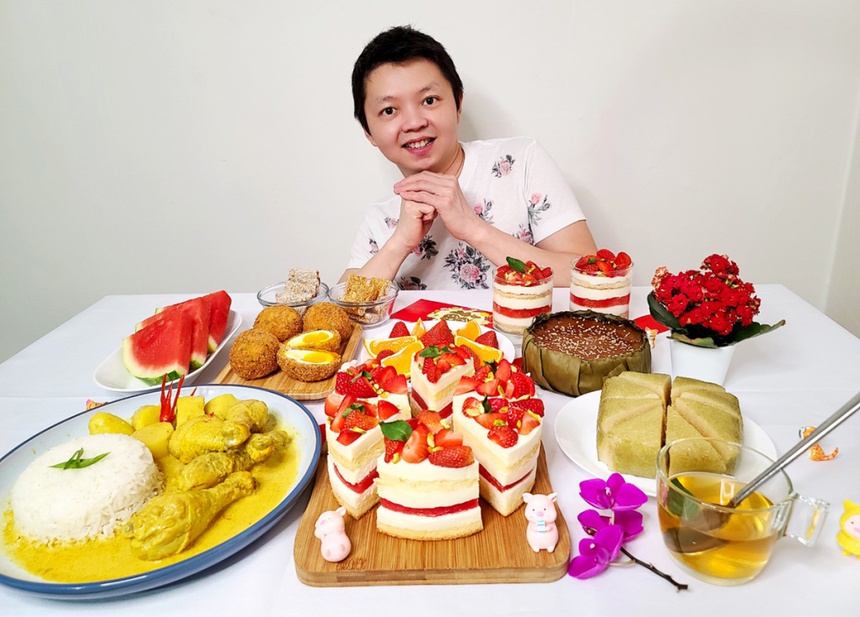 Herman taught himself to cook dishes from many countries including Vietnam.
Herman spent time in Australia studying and having relationships with Vietnamese people before moving to Canada to work as a chef. Many Vietnamese meals were served to the young man.
"The first item I tasted was Phở, which has a thick broth that is unlike anything I've had before. When I tried Vietnamese food after consuming Indonesian fare, I sensed a distinct shift in my taste."
In recent months, Herman's interest in Vietnamese culture and food has grown significantly. Whenever he can't figure out how to cook anything, he turns to the internet or asks around for advice till he gets the closest possible flavor to the original.
It was while visiting a friend's house that he learned how to make spring rolls, one of the staples of Vietnamese cuisine. With guidance and improvement, he learned to make the rolls more elegant, from sloppy hand rolls to the split shells that reveal the content.
Herman visited Vietnam twice in 2018 and 2019. Having the opportunity to sample a wide variety of Vietnamese cuisine while traveling around the country piqued his interest in learning more.
"Fish sauce is really appealing to me. While the flavor is first overpowering, it soon becomes tolerable, and I now keep a bottle on hand in the kitchen just in case. In addition, I've had the pleasure to sample shrimp paste, a flavor that's inexplicable. I'm still not used to it at the moment."
Vietnamese food shop in Canada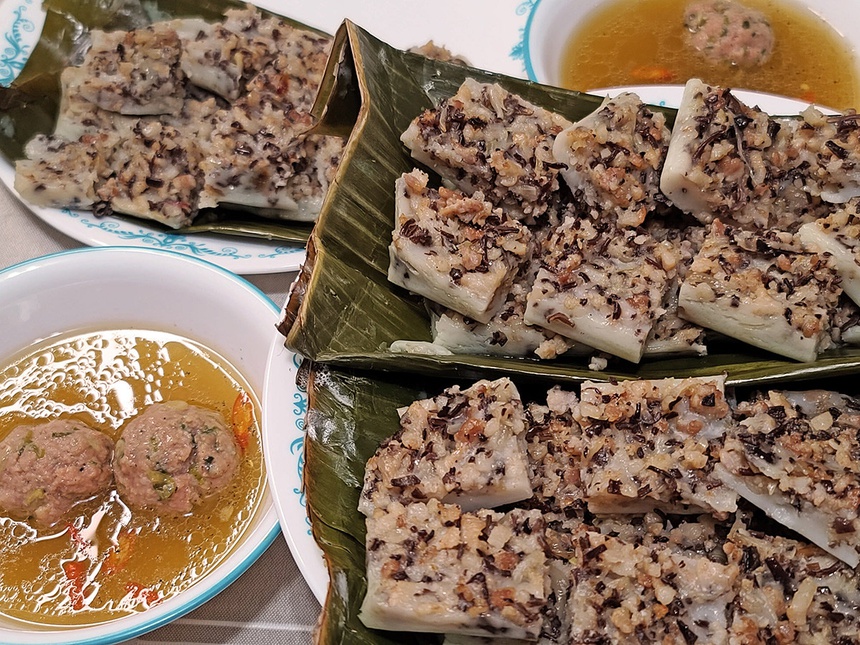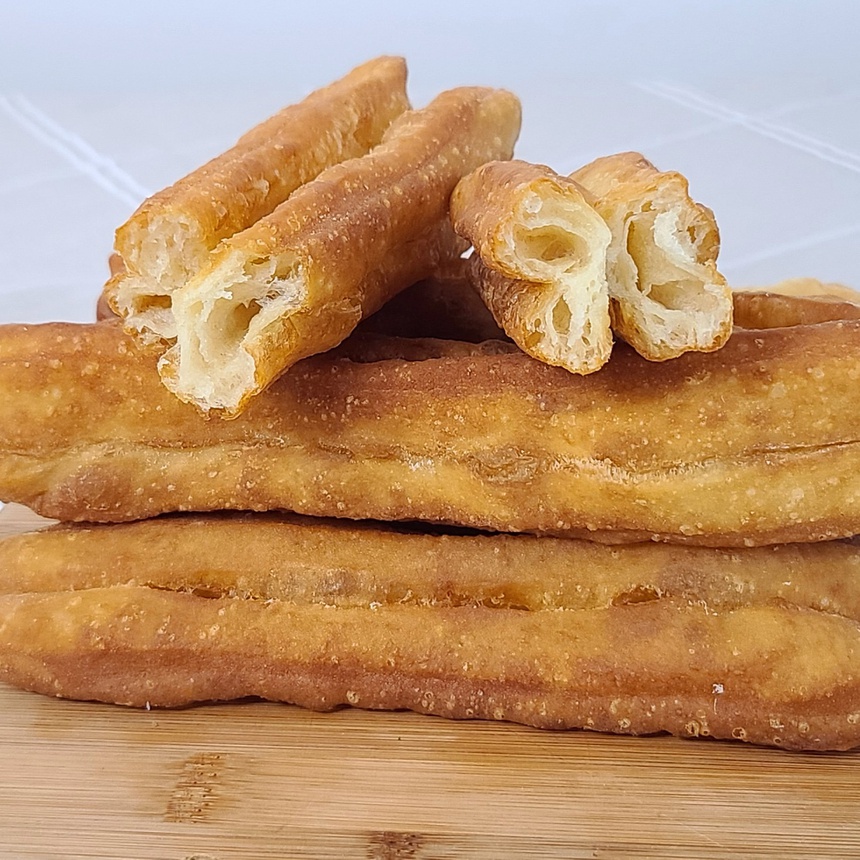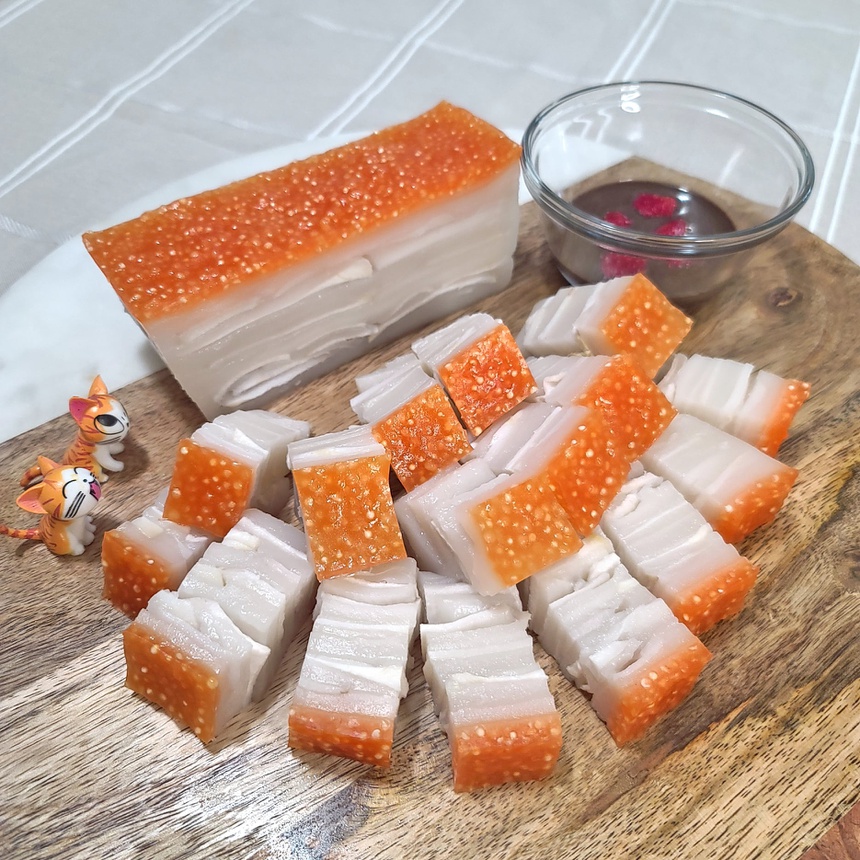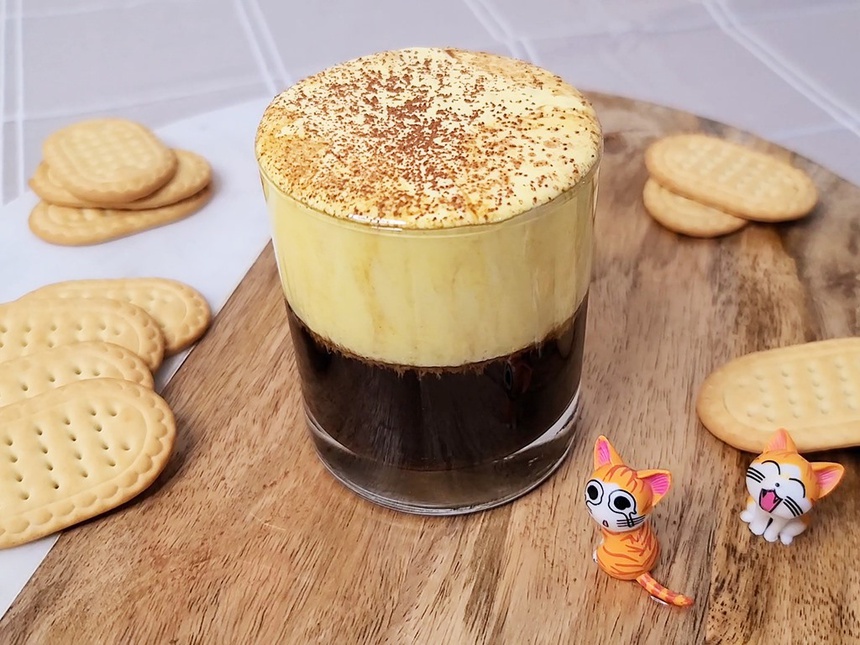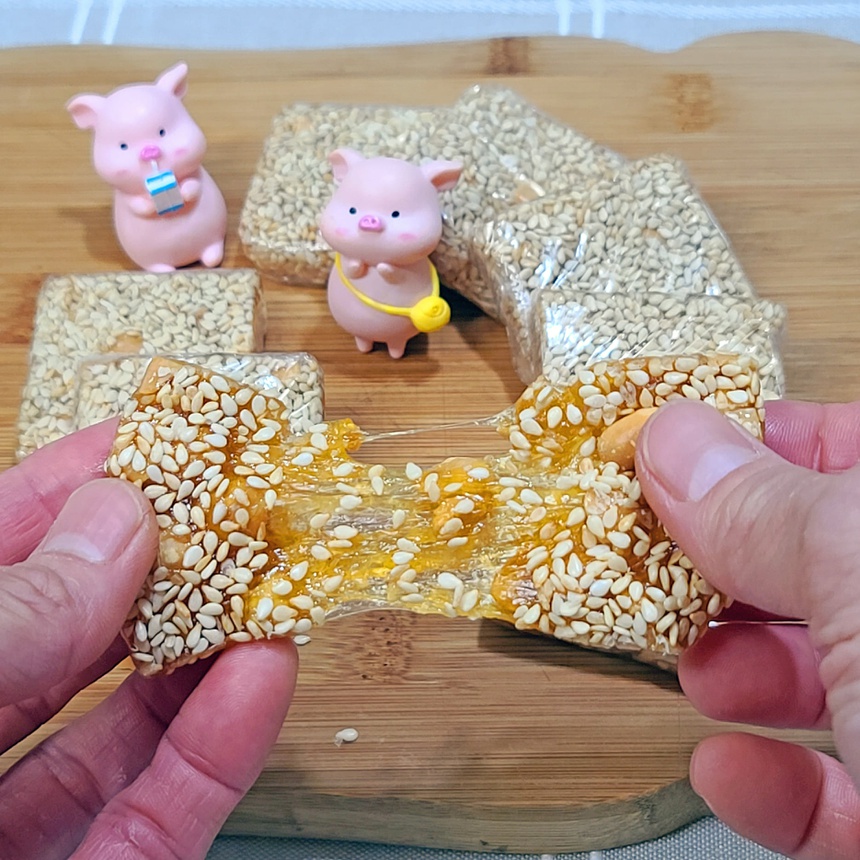 The Indonesian native knows how to make about 20 Vietnamese dishes.
The flavors of Vietnamese food are particularly complex and appealing to Herman. It's difficult for him to make Vietnamese food taste more "Vietnamese" because he's used to flavoring hot Indonesian food.
About 20 Vietnamese foods are made by the chef, including savory dishes like Banh Cuon (steamed rice roll) and Banh Xeo (vietnamese pancake) and sweet ones like Banh Troi (stuffed sticky rice balls), Banh Da Lon (pork skin cake), candied peanuts and tapioca, or even egg coffee. Because the shape and flavor of Indonesian and Chinese bagel twists are so similar to Vietnamese ones, he feels most at ease making them.
"The most important thing is how to create a dish that will be recognized as Vietnamese food by the people who consume it and not food from any other nation," said Herman.
Herman has been learning the Vietnamese language for the past six years. In spite of his self-admitted deficiencies in hearing and speaking, he is able to demonstrate proficiency in reading and writing.
According to him, Vietnamese is the most challenging language he's ever had to learn. Herman can also speak Mandarin Chinese, English and French, in addition to Indonesian and Vietnamese.
With his passion for Vietnamese cuisine, Herman has decided to create a Vietnamese restaurant in Quebec City for the benefit of the local community, not only for his own use and those of his pals.
"I think Vietnamese food is quite renowned in the world, especially banh mi. There are not many Vietnamese restaurants in the area where I reside in, so with my love for Vietnam, for Vietnamese cuisine in particular, I want to spread it around."
Due to the onset of Covid 19, Herman has been unable to continue traveling to Vietnam for the previous two years. He intends to return as soon as the situation improves so that he may tour additional provinces and cities to sample regional cuisine.
"I've heard great things about Bun Mam (a noodle soup cooked with fermented fish), so I'm eager to give it a try when I return to Vietnam," he said.
Translated by Tu Linh
Indonesian man hooked on Vietnamese Tet holiday have 980 words, post on vietnamnet.vn at January 28, 2022. This is cached page on VietNam Breaking News. If you want remove this page, please contact us.