Although hotels in Da Nang reopened a month ago and are running attractive promotion programs, they still have few guests.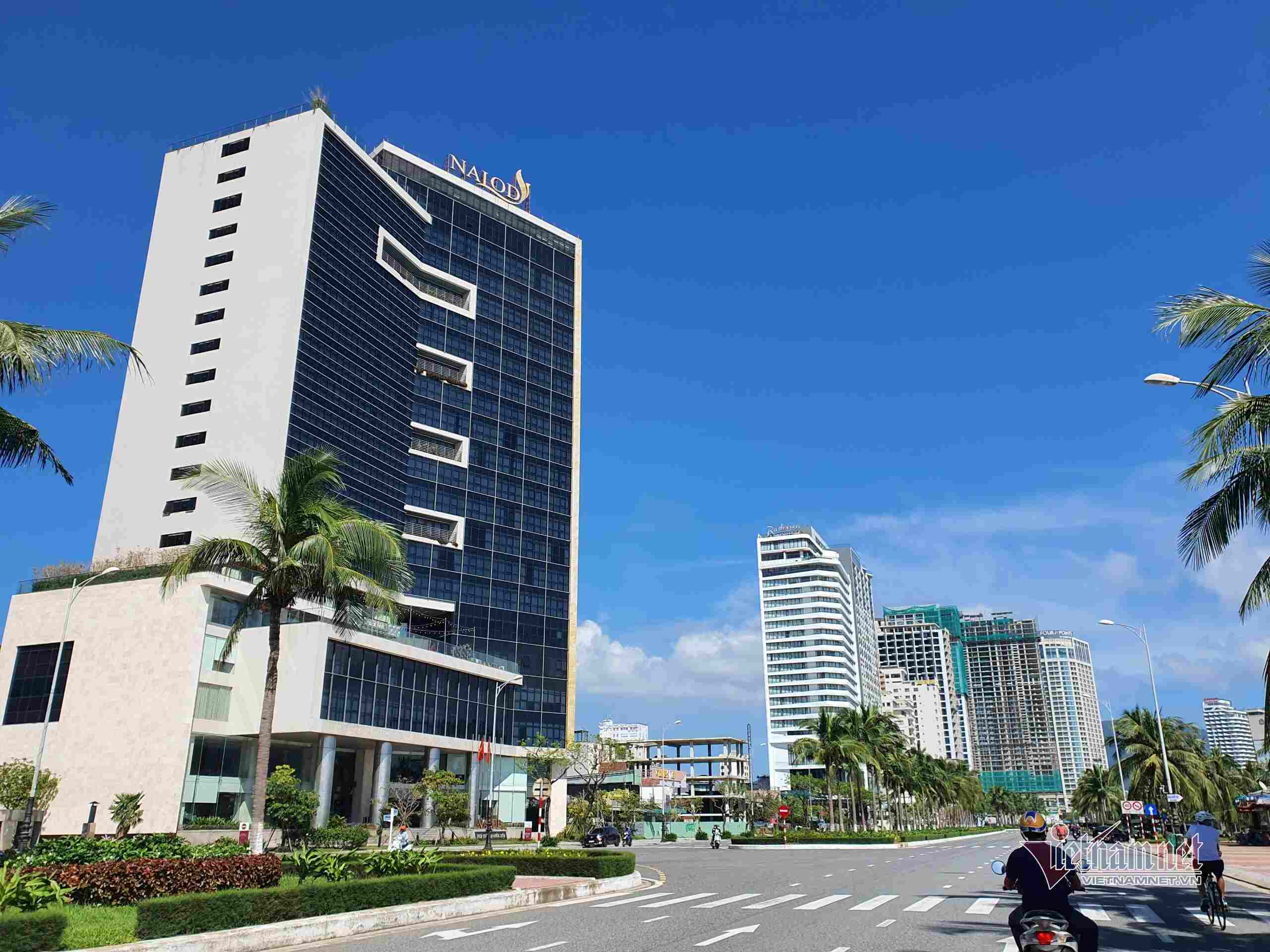 Hotels on Pham Van Dong, Hoang Sa, Truong Sa and Vo Nguyen Giap streets were open on November 16, but they all were deserted. The number of guests was very modest, despite 30-60 percent discounts.
Nguyen Huyen Le, manager of a 4-star hotel on Hoang Sa Street, said the number of guests is so low that "can be counted on your fingers". The hotel is offering a discount of 50 percent, but it doesn't have clients.
"Previously, the average room rate was VND1 million per night, but now it is only VND500,000," she said.
"There's no traveler from other provinces, while people in the city just visit attractions. The hotel room demand is low. We mostly serve guests who come to DaNang on business, but the figure is very modest," she said.
Nguyen Van Duan, Director of Muong Thanh Luxury Da Nang, said the hotel has 600 rooms, but only 10 rooms are used every night. Most of the guests come to the city on business.
The hotel offers discounts of 30-50 percent and 10-15 percent for combo of conferences and dining. However, there are still no guests.
"The opening just aims to maintain the facilities, create jobs for workers and help the city stimulate tourism demand," Duan said.
"The pandemic developments are still complicated and people coming to the city have to follow strict anti-pandemic regulations, so they dare not travel at this moment," he explained.
Anticipating the bad business performance, many hotels in Da Nang remain closed. Hotel owners said they still listen to the news before making decisions on whether to reopen.
"If we open the hotel, we will have to pay a lot for workers, electricity and water bills, maintenance fees, etc… Meanwhile, pandemic is still ravaging neighboring provinces. Where can we find guests?" N.V.K, the owner of a hotel on Nguyen Van Linh street, said.
According to Da Nang Tourism Association head Cao Tri Dung, people from the north and the south don't intend to travel at this moment for fear of the pandemic.
"It's not the high tourism season in the city. We just reopened hotels to reactivate the tourism industry after a frozen period," Dung said.
He thinks the city will receive more tourists during the Christmas holiday if the Covid situation does not become more serious.
Deputy Chair of the Da Nang Hotel Association Nguyen Duc Quynh estimated that only 20 percent of hotels in the city have reopened, while others plan to reopen in December or January.
Ho Giap
Da Nang hotels open but have few guests despite big discounts have 541 words, post on vietnamnet.vn at November 19, 2021. This is cached page on VietNam Breaking News. If you want remove this page, please contact us.