Each patron's favorite bread is so well remembered, the seller, without help from a menu or any other kind of solicitation from the client, can recall their preferences by just looking at their face.
There is no soy sauce on the shumai, right?" "Coriander-free, with pork bologna, and two as usual?
The Bay Ho (District 1, Ho Chi Minh City) bread business owner knew the precise flavor of the bread his customers preferred, as soon as they stopped on the sidewalk.
By treating guests like family, the owner has tried to remember their favored tastes. Even if there are a lot of people in the store, the shop owner only has to glance at the customer's face to recall their favourite bread.
Hundreds of people go to the bakery every morning. It's hardly a fluke that the business is so widely loved. The big draw can be attributed to the combination of the distinctive pâté, the inexpensive price of VND 18,000/one bread, and the attentiveness of the owner.
"For more than a decade, I've been going to this bread shop, and the pâté here is unmistakable. Despite the inconvenience that I work in District 3 which is quite far from here, I still have to stop by to get breakfast," said Doan Van Hien.
"After spending VND 30,000, which I mistakenly purchased from the incorrect store, I returned here to rectify the situation. It's okay for me to travel far as the bread here is just heavenly," Pham Thanh said.
All kinds of customers
For three generations since the 1930s, Bay Ho bread has been sold in the shop owned by Mr. Ho Quoc Dung's grandfather, mother and now by him – the shop's current owner.
According to Mr. Dung, the bakery has maintained consistent pricing throughout the years, even during the current epidemic, because the components for the filling are all supplied by the source. As a final touch, the ingredients are all prepared by members of the family. They get up at 3 a.m. every day to prepare meals for the 5 a.m. opening, so that guests may enjoy a freshly baked loaf of bread in their hands. For the afternoon shift, raw materials must be worked on simultaneously with the morning shift.
In an alley adjacent to the restaurant is a 98-year-old woman who has been dining at the bread store since the owner's grandfather's time. Now  even her great-grandson goes here.
A cyclo rider in Da Kao market (District 1) is also a patron. The store owner even kindly lowered the price from 18,000 VND to 15,000 VND for this special customer. If he is short on cash, the bread shop will let him dine for free and then bill him later.
"I aim to ensure that every member of society has access to my handmade bread, regardless of their financial status," Dung said.
After quitting his job selling motorbikes, Mr. Dung returned to selling bread like he had done as a boy with his mother. It has now become an inseparable part of his life. Bread is sold seven days a week with barely any time off. Dung, however, takes a break when he feels weary or whenever he wants to, without arranging or warning anybody in advance.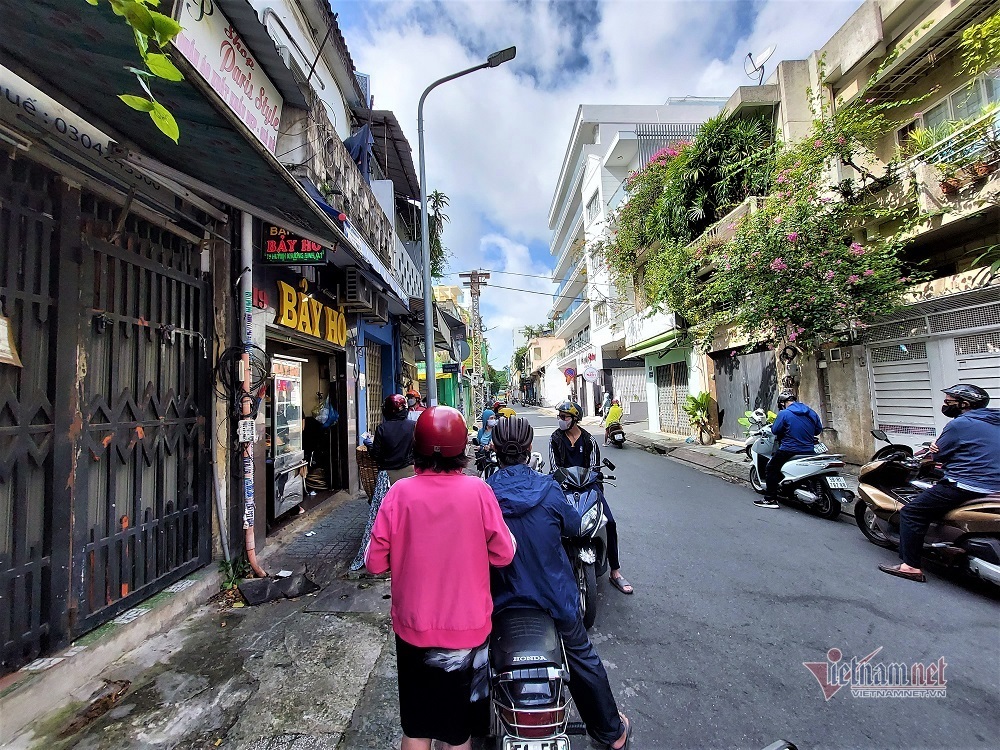 Numerous diners arrive early at the bakery. (photo: Tran Chung)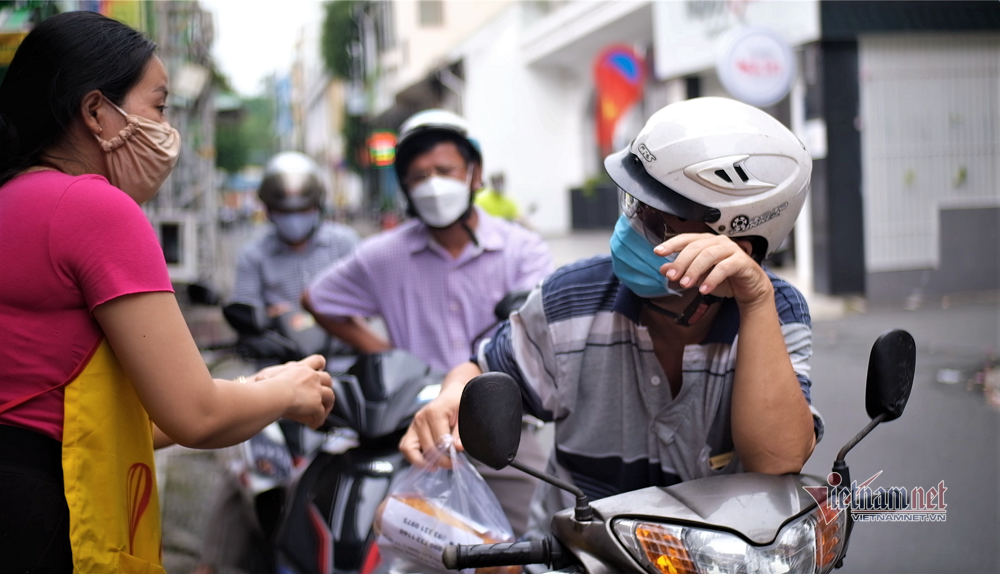 Many clients' preferences are remembered by the bread shop owner. (Photo: Tran Chung)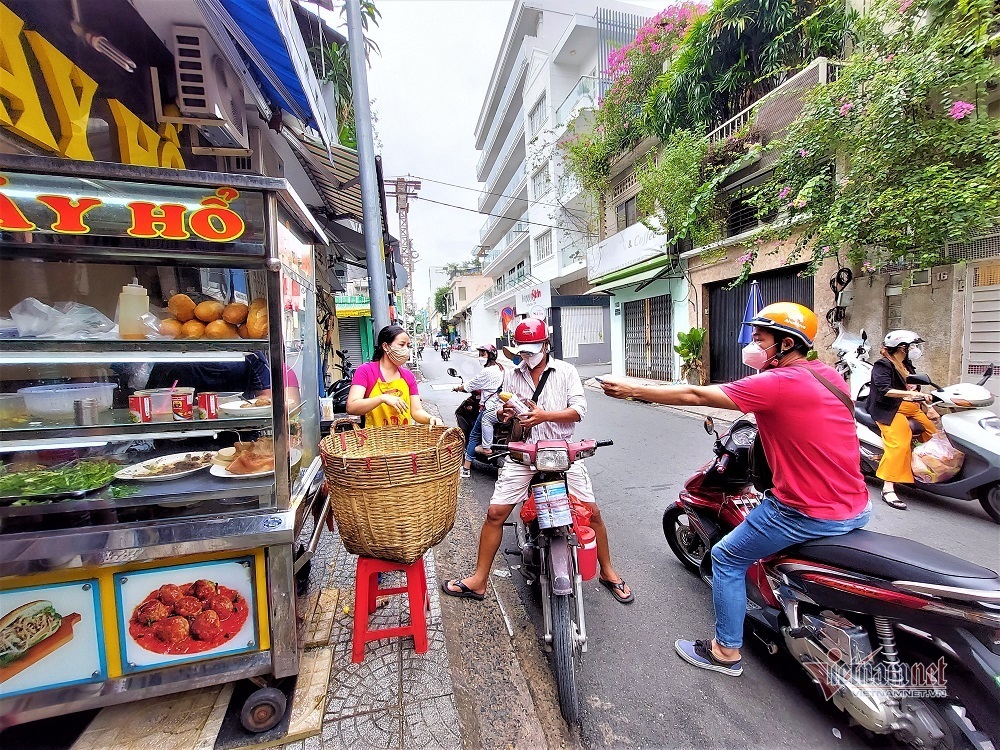 This bread store has staff from several generations of the same family. (photo: Tran Chung)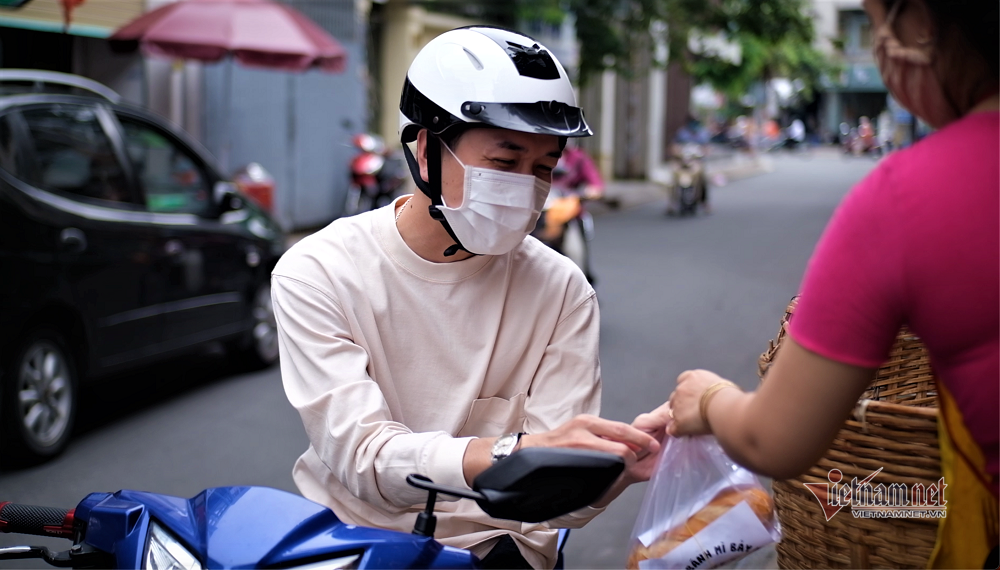 The bakery owner is well-known for his laid-back demeanor among patrons. (photo: Tran Chung)
Tran Chung
Customers' preferences are remembered at 90-year-old bread store have 755 words, post on vietnamnet.vn at November 19, 2021. This is cached page on VietNam Breaking News. If you want remove this page, please contact us.