MUSIC & ENTERTAINMENT

Online Premiere: Split
Until Oct 23, 11 pm
From Goethe Institut:
When confined to a small space, with no contact with the outside, encounters are not any more, everything just takes place in a space so familiar that it seems boring, will we cut off all associations? Or is it the time to connect to oneself – something that we occasionally forget? Each time like that, people "split" themselves.
"Split" is the breaking in piece, angled deeply inwardly. When outer space is limited, people discover emotions hidden deep within themselves, observe themselves under different beings, both separate and mixed, sometimes very confusing. "splitting" without separation, split to open, for stopping but clarifying, for reflection and for connecting.
The contemporary dance performance consists of three parts:
'Stop' – 'Confide' – 'The cover'
Dancer: BAYDANC (Lê Trần Thảo Nhi, Hoàng Lan Phương, Phạm Ngọc Toàn)
Musician: Nguyễn Thị Thùy Linh
Lighting: Vũ Đình Thắng
Production assistant: Nguyễn Thị Phương Anh
Length: 40 Min
The show was performed and recorded on 21 Sep 2020 as part of the project Culture Lab.
An event within the context of the project Culture Lab, an initiative by the Goethe-Institut Hanoi.
Premiere on Goethe Institut's Youtube channel: https://www.youtube.com/c/GoetheInstitutVietnam
__________________________________________________________________________________
EXHIBITION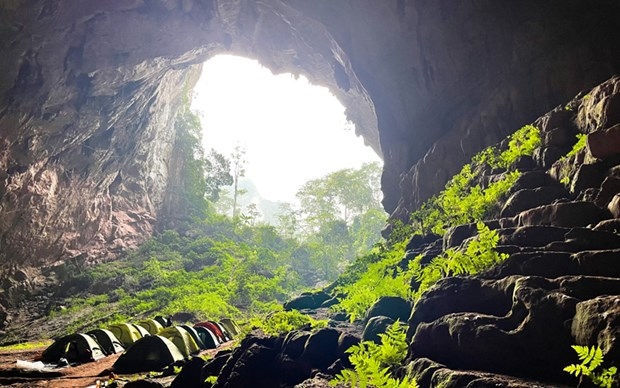 Entries are being invited for a photography contest on Phong Nha–Ke Bang National Park.
They must be submitted to the contest's official website https://anh.phongnhakebang.vn or via the email [email protected] before November 15.
Online exhibitions to thrill children on Mid-Autumn Festival
Sep 20-Dec 31
Two online exhibitions for children giving children a special treat particularly during the upcoming Mid-Autumn Festival.
Mekong Delta photo festival opens for entrants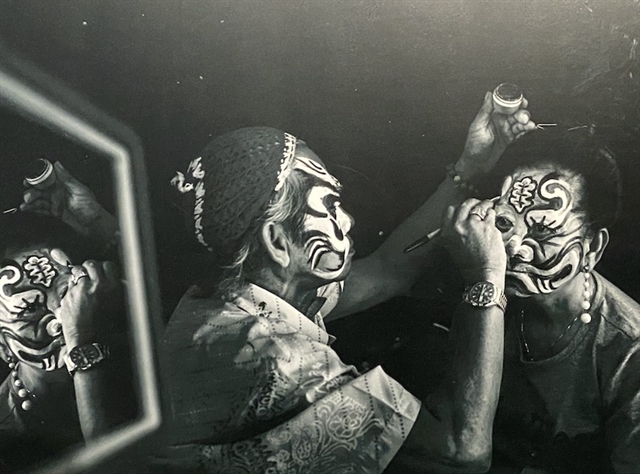 Until Sept 30,
An art photo festival showcasing the beauty of the landscape and local people of the Mekong Delta is calling for entries from photographers living in the region.
Entries are accepted in all genres of photography such as landscape, portrait and daily life which are expected to reflect the beauty of nature and people in the region.
Other eligible works include those picturing the international integration of the region; outstanding individuals; new rural and transformation projects; protection of the sovereignty of national borders, sea and islands; and the beauty in the cultural and spiritual life of ethnic minorities.
The entries must be uploaded on the festival website lienhoananhkhuvuc.vn by September 30.

Vietnam to host first national cultural heritage photo contest

Until November
A national cultural heritage photo contest and exhibition to raise awareness of heritage conservation within the local community.
Competitors are able to submit their entries detailing various aspects of Vietnamese heritage, including local historical and cultural sites, architecture, art, and enthralling scenic spots.
The most outstanding artworks will then be selected for a photo exhibition.
The event is being organised by the Ministry of Culture, Sports and Tourism as part of activities in the lead up to Vietnam Cultural Heritage Day on November 23.
What's on September 20-26 (Daily updated) have 634 words, post on dtinews.vn at September 20, 2021. This is cached page on VietNam Breaking News. If you want remove this page, please contact us.