Many people in a remote district in the central highlands province of Gia Lai are risking their lives crossing a large stream on a makeshift raft.

A local resident Ro Cham Chu said that despite the risks he and many other villagers are using the raft every day when going to work.

"We used to have a wooden bridge here but it was damaged in a flood two years ago," Chu said. "As local authorities don't have funds for a new bridge so we contributed some money to buy some simple materials to make this raft."
The raft is made from plastic boxes and cables, which can carry some ten people. The man said that they could travel easily on normal days but it might become dangerous in rising floods.
"Many times the cables broke due to the rising floods and we fell into the stream, losing all our belongings," he said. "On these days many women and children don't dare to use it. We usually have to pray while crossing the stream but there are no other options."

Chu recalled a sad story when a 33-year-old man was swept away and went missing after the cable broke in a flood in 2019.

"The man was then found dead," he said. "We were frightened by the incident but had to continue using the raft."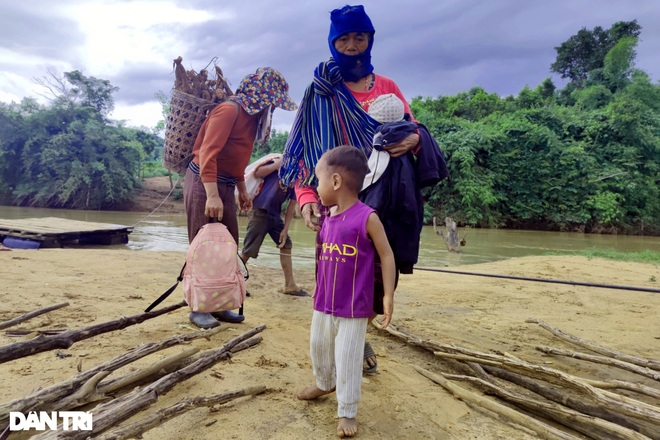 A local woman, Mu Xui said that she often has to use the raft to go to her farm but she couldn't operate it and had to wait for others.

"I'm not strong enough to pull the cable," she said. "I always have to wait to go with others. I had to take my grandchild to the farm during his summer holiday. It was dangerous for us to travel this way but we still had to risk our lives. Now we only wish that we can have a bridge so that we can travel safely.
The elderly woman said that about 200 people from over 50 households are using the raft to go to work every day.
People risk lives using raft on large stream in Gia Lai have 480 words, post on dtinews.vn at September 17, 2021. This is cached page on VietNam Breaking News. If you want remove this page, please contact us.