Ministry reports 4,992 new COVID-19 cases on July 30 morning
The Ministry of Health confirmed additional 4,992 COVID-19 cases in the past nearly 12 hours to 6am on July 30, including five imported patients.
The current biggest hotspot of Ho Chi Minh City logged 2,740 new cases, followed by Binh Duong with 1,284 cases, Tien Giang 242, Dong Nai 203, Dong Thap 90, Tay Ninh 88, Ben Tre 79, Khanh Hoa 78, and Hanoi 63.
The national tally of COVID-19 patients reached 133,405, including 31,780 recoveries.
Among patients under treatment, 346 are being cared for in ICUs, while 19 are being treated with ECMO.
Four localities experiencing at least 14 days without new infections are Yen Bai, Dien Bien, Quang Ninh and Bac Kan.
The sub-section on treatment of the National Steering Committee for COVID-19 Prevention and Control announced 159 deaths due to COVID-19 from July 27-29, 132 of which are in HCM City, lifting the country's death toll to 1,022.
On July 29, 208,041 doses of COVID-19 vaccines were delivered, raising the total injected doses to nearly 5.53 million doses. Over 4.98 million people have received first shots, while 546,402 others have got full two shots.
The same day, Ministry of Health had a working session with leaders of HCM City, during which he asked the city to speed up vaccination scheme. Currently, the city is giving about 8,000 doses of vaccines to locals each day. It aims to administer first shot to about 70 percent of the population within August.
Also on July 29, 659,900 additional doses of AstraZeneca COVID-19 vaccine arrived in Vietnam./.
Vingroup builds COVID-19 vaccine production line
Vingroup, a leading Vietnamese multi-sectoral conglomerate, plans to build a COVID-19 vaccine production plant in Hanoi with a designed capacity of between 100-200 million doses a year.
Vingroup has negotiated with US-based Arcturus Therapeutics, a leading clinical-stage messenger RNA medicines company, on COVID-19 vaccine technology transfer.
Arcturus focuses on the development of infectious disease vaccines and rare liver and respiratory diseases. It has developed a vaccine called Arcturus COVID-19 using the same mRNA technology as the vaccines of Pfizer and Moderna.
Clinical trials are likely to begin in Vietnam in August, and production will be then deployed at the factory to be built in Hoa Lac industrial park on the outskirts of Hanoi. The vaccine is expected to be commercially marketed domestically in 2022, according to Vingroup.
More than 5.3 million doses of COVID-19 vaccines have been administered in Vietnam, with nearly 500,000 people receiving the second shot.
The vaccination rate, currently at 5%, is rather low compared to 40% in Cambodia, and 17% in Thailand and Indonesia.
Party chief calls for concerted efforts against COVID-19
Party General Secretary Nguyen Phu Trong has delivered an appeal to Vietnamese people at home and overseas to step up COVID-19 prevention and control amid the complicated developments of the pandemic.
In his message, he acknowledged directions made by the Party and State in fighting the epidemic, ensuring people's living standards and well-being, and boosting socio-economic development, adding that prompt policies have been issued to support people and businesses affected by COVID-19.
The Party chief noted all agencies, sectors, localities, and people nationwide have proactively and drastically implemented a series of measures including social distancing, vaccination, and the 5K message, with positive results recorded.
On behalf of the Party and State, he commended the efforts made by Vietnamese at home and abroad, thanked the international community for its assistance for Vietnam, and lauded the entire political system for its active engagement in curbing the epidemic and reinforcing socio-economic growth.
Mentioning the current complexity of COVID-19 with a quick spread of the virus that threatens people's health and all aspects of life, Trong called on the entire Party, military and people at home and abroad to try harder and intensify their solidarity and determination in order to push back the pandemic.
He expressed his belief that such will and actions coupled with support from international friends would result in a victory in the fight, contributing to common global efforts for a world of safety, peace, friendship, cooperation, and prosperity./.
Disruption of website for "green lane" vehicle registration caused by system overload, security hole
The disruption of the Directorate for Roads of Vietnam's website for registration of "green lane" status of vehicles was caused by a security hole and system overload due to wrong calculation of users by the server management unit, not from cyber attacks, according to Ministry of Public Security's Spokesperson Lieut. Gen. To An Xo.
The website allows the online registration of "green lane" status granted to vehicles transporting essential goods. "Green lane" vehicles receive a QR code, enabling them to pass through COVID-19 medical checkpoints without lengthy waits. This aims to facilitate the smooth circulation of necessities throughout the nation amid the COVID-19 resurgence.
Lieut. Gen. Xo said an initial investigation showed that as the system was built in a very short time, the system service provider – An Vui technology company – failed to prepare security protection solution, while incorrect estimation of the number of users resulted in overload.
Although there was no cyber attack into the system, technical analysis showed that there are signs of illegal access to steal registration data, he said.
He added that the ministry has asked relevant agencies to recover the operations of the system.
Earlier, the Directorate for Roads of Vietnam said the website at http://luongxanh.drvn.gov.vn was reportedly attacked by hackers with about 500 requests per second on average, repeatedly crashing the system and preventing it from functioning normally.
It has disrupted the processing of applications for "green lane" status. Loads of complaints have been sent to the Directorate for Roads of Vietnam and local Departments of Transport nationwide as transport firms said that they could not access the website for hours.
The issue is considered serious given that a very large number of vehicles are applying for the "green lane" to go through the capital city of Hanoi, which has imposed social distancing order since early morning on July 24 to contain the spread of COVID-19.
Hoa Lo Prison Spotify channel debuts
Hanoi's Hoa Lo Prison now has an official podcast channel on music streaming service Spotify, aiming to bring the Vietnamese history closer to public audience, particularly young people, according to its management board.
Free podcasts produced by the relic's staff are now available on HoaLoPrisonRelic channel on Spotify, giving audience an overview of life of Vietnamese patriotic inmates and their hardship in the prison.
The management board said the move is intended to help the relic maintain interaction with the public amidst COVID-19 travel restrictions. The channel will enable people to explore about the history while practicing social distancing, it said, adding that it is also expected to come closer to the young audience by providing a brand-new experience.
History explorers can visit www.open.spotify.com/show/5N66ouc6AjF6AFLQyCseyx to listen to the podcasts which will be updated weekly.
Hoa Lo Prison is a special historical relic of Hanoi, built by the French colonists in 1896 to imprison Vietnamese patriots. Called Maison Centrale, it used to be one of the biggest prisons of French colonialism in Indochina at that time.
Many patriots, revolutionary leaders of Vietnam, were captured in Hoa Lo prison, such as Phan Boi Chau, Luong Van Can, Ho Tung Mau, Nguyen Luong Bang, and five General Secretaries of the Communist Party of Vietnam, namely Nguyen Van Cu, Truong Trinh, Le Duan, Nguyen Van Linh and Do Muoi.
From August 5, 1964, to March 31, 1973, part of the prison was used to capture American pilots who were shot down during bombing raids against North Vietnam. In this period, the prison was euphemistically called the "Hanoi Hilton" by the prisoners in detention. "Alumni" of Hoa Lo include Douglas Peter Peterson, who later became the first US Ambassador to Vietnam, and John McCain, the late US Senator.
In 1993, the Government retained a part of Hoa Lo Prison to transform into a historical relic. This part located in southeast of the prison was preserved, renovated and upgraded. Here, there is a memorial monument in dedication to the Vietnamese patriotic and revolutionary fighters./.
Viet Nam to allocate nearly US$ 84 bln for new-style rural development
Lawmakers on Wednesday adopted a resolution on investment policy for the national target program on new-style rural area building for the 2021-2025 period.
Under the resolution, the State will allocate VND 1,963 trillion (US$ 84 billion) to implement the national target program over the next five years. The total funding includes VND 39,632 billion from the central budget while the rest will be contributed by local authorities.
The program targets to raise the rate of communes meeting new-style rural area criteria to at least 80 percent by 2025.
At least 60% of villages and hamlets in especially disadvantaged communes in border, mountainous, coastal and island areas is expected to fulfill the aforesaid criteria.
As of June 2021, Viet Nam has 5,343 out of 8,267 communes meeting the new-style rural area standards, equivalent to 64.63%, according to the Ministry of Agriculture and Rural Development. Of these, 351 communes met the standards of advanced new-style rural areas and 38 communes met the standards of model rural areas.
As many as 192 district-level units in 51 provinces and centrally-run cities were recognized by the Prime Minister for completing the tasks and standards of new-style rural areas. In addition, 12 provinces have 100% of communes meeting the standards of new-style rural areas.
Now, 19 criteria are used to assess the development and improvement of communes in terms of infrastructure, irrigation, electricity, environment, income, education, healthcare, social security and culture. The criteria would be adjusted to increase decentralization and increase flexibility when assessing localities' performance in building new-style rural areas.
The changed criteria were also expected to encourage disadvantaged communes/districts to continue seeking recognition between 2021 and 2025
The national target program on building new-style rural areas in 2016-2020 completed its set targets. Over VND 2,110 trillion VND (US$ 90.44 billion at current exchange rate) was mobilized from all sources to implement the program.
Additional 665,000 COVID-19 vaccine doses donated for Vietnam
Vietnam is set to receive COVID-19 vaccine donations from the governments of the UK and the Czech Republic, the Ministry of Foreign Affairs (MoFA) has announced.
Earlier on July 26, the Government of the Czech Republic said it will present 250,000 doses of COVID-19 vaccines to the Southeast Asian nation.
The foreign ministry stated that the timely and valuable support from the countries for the Government and people of Vietnam reaffirmed the Vietnam-Czech Republic comprehensive partnership and the Vietnam-UK strategic partnership.
So far, Vietnam has received more than 14 million doses of Covid-19 vaccines, including nearly 8.5 million doses of AstraZeneca, five million Moderna and others./.
Three more ICU facilities take shape in HCM City as severe cases rise
The Ministry of Health has assigned centrally-run hospitals to urgently establish three intensive care unit (ICU) centres in order to provide treatment to severely-ill COVID-19 patients in Ho Chi Minh City.
The request was made by Minister of Health Nguyen Thanh Long during a virtual meeting with the administration of Ho Chi Minh City on July 29.
One of the most important issues is how to save COVID-19 patients who are in critical condition in order to reduce the mortality rate, Long said.
Along with 1,000 ICU beds in use at present, he said the Health Ministry will work closely with local authorities to establish three more ICU centres that can treat severely-ill patients.
The three centres will take shape in Thu Duc city, field hospital No 16 and field hospital No 13, and they will be run by Vietnam-Germany Friendship Hospital, Bach Mai Hospital, both from Hanoi, and Hue Central Hospital.
As soon as the new ICU centres are put into operation, they are capable of receiving 3,000 severe and severely ill patients.
HCMC needs up to 147,000 laborers until year-end
HCMC will need 127,000-147,000 workers from now until the end of this year, depending on the Covid-19 situation, the city's Human Resources Forecast and Labor Market Information Center (FALMI) reported on July 27.
In case the pandemic gets worse, the city's socioeconomic development will be severely affected, with the hardest hit industries including accommodation, food and beverage, tourism, transport and construction.
In this scenario, FALMI forecast that the city will need some 127,000 workers. Trading is the sector that requires the largest number of workers, estimated at over 26,000, followed by information technology and electronics (8,900), personal services and healthcare (8,300), garment and footwear manufacturing (7,790), marketing (7,350) and food processing (7,130).
The sectors of architecture and construction, real estate, transport and logistics will need some 5,000 workers each.
Other sectors such as tourism, hospitality, catering services, financial services, banking, mechanism, auditing and chemicals-plastics and rubber will require fewer laborers.
In case the pandemic is brought under control soon, businesses will be able to resume their operations and boost production to meet the increased demand ahead of the Lunar New Year.
In this scenario, the city will need some 147,000 workers in the rest of this year, including 30,150 for trading, 10,305 for information technology and electronics, 9,630 for personal services and healthcare and 9,000 for garment and footwear manufacturing.
Other sectors such as marketing, food processing, architecture and construction, real estate, transport and logistics, tourism, hospitality, catering services, financial services and banking, mechanism, auditing and chemicals-plastics and rubber will need 3,200-8,000 workers each.
95 percent of Hanoi households expected to use smartphones in 2025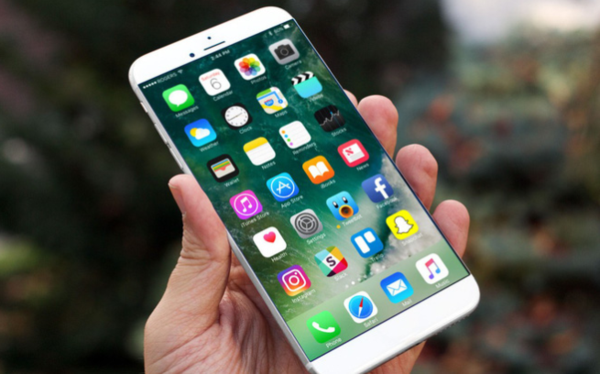 Illustrative image (Source: Internet)
At least 95 percent of total households in Hanoi are expected to use at least one smartphone by 2025, according to a postal-telecommunications infrastructure development plan serving the city digital transformation programme to 2025 with a vision to 2030.
The plan defines postal infrastructure as an important factor of the digital economy, which contributes to promoting the development of digital government and digital society.
Under the plan, the city targets 100 percent communes having a post office with staff; all households registering digital address; 4G/5G services and smartphones universalised; and fibre optic broadband covering 80 percent of local households and 100 percent of communes.
Meanwhile, 80 percent of local industrial parks, high-tech park and higher education facilities, R&D and innovation centres, schools, State agencies, hospitals and tourism sites are covered by 5G service.
Hanoi aims to unversalise the fibre optic broadband Internet in 2030, along with 5G service.
The city will prioritise the development of high quality broadband telecommunication infrastructure in high-tech parks, concentrated information technology parks, industrial parks, export processing zones, R&D and innovation centres, schools, State agencies, hospitals and tourism sites across the city. Hanoi will also develop free wifi network in all tourist sites across the city.
Besides, the city will speed up activities to promote the universalisation of smartphones, while supporting local residents to access digital transformation process and make full use of digital services.
To this end, the municipal People's Committee will strengthen communications on digital transformation, while encouraging all economic sectors to engage in building, developing and exploiting postal and telecommunication infrastructure system, and diversifying telecommunication services.
According to the "e-Conomy SEA 2020" report, which is conducted by Google, Temasek and Bain & Company, showed that Vietnam's digital economy reached a total value of 14 billion USD last year, 2 billion USD higher than that of the same period of the previous year.
Out of the total number of digital service users in Vietnam, new users account for 41 percent. This turned Vietnam into a country with the highest rate of new digital service consumers in the region.
Statistics from the General Statistics Office said that Vietnam was one of the three Asian countries with positive growth with the size of the economy is more than 343 billion USD. Singapore reached 337.5 billion USD and Malaysia 336.3. billion USD.
The Vietnamese Government has defined one of the pillars of the digital economy as the telecommunications infrastructure, including both mobile and fixed broadband infrastructure.
The development of broadband infrastructure has paved the way for all other economic sectors to grow within the past two to three years.
The total number of fixed broadband subscribers in Vietnam exceeded 17.2 million, and the total number of mobile broadband subscribers reached nearly 69.5 million by the end of last month, reported the Vietnam Telecommunications Authority.
However, in order to contribute to the realisation of the national digital transformation project by 2030 and further promote the digital economy, telecommunication investment and exploitation activities in Vietnam, it still needs a lot of innovation.
The country will test 5G on a large scale and even with Make- in-Vietnam devices from this year.
A study by the National Institute of Information and Communications Strategy said that the contribution of 5G to the national GDP growth is forecast to reach 7.34 percent by 2025.
The socio-economic development strategies for the 2021-2025 and 2021-2030 periods have repeatedly mentioned digital transformation, telecommunications, digital technology, digital government, and digital skills.
Science, technology, innovation and digital transformation are some of the strategic breakthroughs of the next 10 years to help Vietnam develop and be among the top middle-income countries by 2030 and high-income industrial countries in 2045./.
Community awareness key to reducing childhood drownings
Việt Nam needs to integrate drowning prevention and climate change management programmes, Đặng Hoa Nam, director of the Child Affairs Department under the Ministry of Labour, Invalids and Social Affairs (MoLISA) has said.
MoLISA statistics show that in the first five months of this year, 138 were reported to have drowned, however the actual number may be even higher.
Drowning is the leading cause of childhood deaths in Việt Nam. It is estimated that about 2,000 children still die from drowning each year.
The World Health Organisation (WHO) Representative to Việt Nam, Kidong Park, has said progress is being made although more needs to be done.
"This issue," he says "has not yet received adequate attention from the society".
Nam agrees, saying that in Việt Nam, community awareness around water safety is still limited. Many children have also not been provided with the knowledge or safety skills needed around water. Increasing people's knowledge and skills was the most important measure.
"When equipped with safety knowledge and skills around water, children become more aware of the dangers and know how to handle situations that can cause drowning," he said.
Many parents have sent their children to swimming lessons in the summer. But, Nam said, the awareness of a lot of people is still behind where it needs to ensure water safety, in particular the need to supervise children around water.
Authorities at all levels should also directly conduct surveys of the local water hazards. They should set up a system of signs and barriers, and assign people to guard high-risk areas like pools and swimming holes.
"Knowledge and skills to prevent drowning are like 'a vaccine' that helps Việt Nam control and reduce drowning, including deaths from drowning, especially in children," said Nam.
Nguyễn Thị Hà, Deputy Minister of Labour, Invalids and Social Affairs said that over the past few years, Việt Nam has built a legal framework system around childhood drowning prevention and control.
Many national programmes have also been issued to implement various measures to reduce drowning among children. Most recently, Prime Minister Phạm Minh Chính issued Decision No 1248/QĐ-TTg approving a programme on preventing childhood accidents and injuries in the 2021-30 period. The programme aims to reduce by 20 per cent the number of children dying from drowning, and have 70 per cent of children know water safety skills and 60 per cent of children know how to swim safely by 2030.
Nam said that it was necessary to raise awareness at all levels, in particular managers, and have reasonable investment and budget allocation for childhood injury prevention and control in general and children drowning in particular.
The Department of Child Affairs estimated the total cost for a child to be equipped with the minimum skills necessary to ensure safety in the water at about VNĐ700,000 (US$30).
This cost was not too much for the provincial budget, Nam said.
In addition, it is necessary to call for contributions from society to conduct universal swimming lessons, and popularise water safety skills.
During the pandemic children have been allowed to start their summer vacation early. Many parents think that when children are at home, they will be safe. However, if the living environment is not safe children are still prone to accidents, injuries and especially drowning – the most common cause of death in the summer.
Improving skills for children and their caregivers is one of the core issues that needs to be addressed to control and reduce drownings.
"Attention and supervision from parents, targeted and responsible actions from authorities and communities at all levels will create a strong impetus to eliminate children drowning," said Hà.
Earthworm hunting impacts soil quality and ecosystem
Hunting earthworms on a large scale may severely damage the ecosystem and decrease agricultural soil quality, said environment experts.
There have been reports on how locals in a number of northern mountainous communities in northern Hoà Bình Province, including Kim Bôi, Tân Lạc, Cao Phong and Đà Bắc use electrical probes to catch earthworms and sell them for profit.
The probes, powered by household electricity at line voltage, go into the ground and shock the worms to the soil's surface. The invertebrates are later gathered, cleaned and dried using large industrial food dryers, which produce an noxious odour. The worm's intestines, often discarded in the process, are dumped directly in streams and rivers polluting the local water sources.
Dried worms fetch around US$30 per kilo. A worm hunter typically catches from 5 to 7 kilos of live worms a night using this method.
Bạch Công Dương, vice chairman of Tú Sơn District in Hòa Bình Province, said there were as many as seven worm factories in the district. Despite numerous warnings issued by local authorities to their owners, they have not been shut down.
Bùi Văn Trọng from the district's police said it's extremely difficult to catch the worm hunters in the act as they only go out at night and often to remote places.
Triệu Văn Hồng, a local representative, said worm hunting using electrical probes has been going on for years. Warnings by local community leaders about the adverse effects it has on the environment have fallen on deaf ears.
"Earthworms are natural tillers. They play in modifying the physical structure of soils by producing new aggregates and pores, which improves soil tilth, aeration, infiltration and drainage. They also increase soil organic matter dynamics, nutrient cycles and promote plant growth," said Nguyễn Hồng Yến from the Hòa Bình Plant Protection Department.
"Hunting earthworms on a large scale may severely hurt soil quality, local agriculture and the ecosystem in the long-term," he said.
Local authorities said as of now there is no ban on worm hunting using electrical probes. Worm hunters often just walk away with small fines or at times just a citation.
Experts joint drafting decree to concretise environmental protection law
The Ministry of Natural Resources and Environment is calling for contributions to a draft Government's decree to concretise a number of articles in the amended Law on Environmental Protection that was approved by the National Assembly last November. The online newspaper Tài nguyên & Môi trường (Natural Resources and Environment) introduced some experts' opinions.
Võ Tuấn Nhân, Deputy Minister of Natural Resources and Environment
The Ministry of Natural Resources and Environment received contributions and opinions of many environmentalists, scientists and experts when compiling the amended law on environment protection and the draft decree to concretise some articles in the law.
The opinions were studied and included in 13 chapters, 197 articles and appendix of the draft decree.
The draft decree is expected to clarify responsibilities and obligations of individuals, organisation and authorised agencies in environmental protection. The decree compilers expect to receive opinions focusing on water, air and soil resources, the issuance of environment-relating licences, expanded responsibilities of producers, circle economy and solid waste treatment.
The decree is an important base for the implementation of the amended law that takes effects next year. It will regulate new and difficult issues that are applied in Việt Nam for the first time.
Nguyễn Việt Anh, head of Institute of Environmental Science and Engineering under National University of Civil Engineering
Article 86 in the amended law on environmental protection states that urban areas, new residential areas, trade, production and service establishments, industrial clusters must have waste water collecting and treating systems that are separate from rainwater treatment systems.
However, there is no guidance on urban waste water treatment in the draft decree. Meanwhile, many areas in Việt Nam are using the same system for both wastewater and rain water. Combined sewer systems are sewers that are designed to collect rainwater runoff, domestic sewage, and industrial wastewater in the same pipe. Normally, combined sewer systems transport wastewater to a sewage treatment plant.  After heavy rainfall, the wastewater volume in a combined sewer system can exceed the capacity of the sewer system or treatment plant. So, combined sewer systems are designed to overflow occasionally and discharge excess wastewater directly to nearby streams, rivers, or other water bodies. These overflows, called combined sewer overflows (CSOs), contain not only storm water but also untreated human and industrial waste, toxic materials, and debris.
It's costly to build separate sewer systems for wastewater or rainwater, so I think that drainage projects and waste treatment projects could face difficulties in the future.
Specific regulations should be available for areas with existing combined sewer overflows (CSO). The regulation on waste water treatment work at industrial clusters should be imposed in areas that have yet to have a CSO.
Article 59 in the draft mentions the reuse of treated wastewater for activities of concentrated manufacture/trade or service areas or industrial clusters. It's good but requires clear regulations on technical standards for treated wastewater to be reused.
Phùng Chí Sỹ – Vice President of Việt Nam Association for Conservation of Nature and Environment
Under the draft decree, the quality of surface water in rivers and lakes will be surveyed and assessed every three years while the quality of air will be surveyed and assessed every five years. I think that it should be five-year assessments for both surface water and air.
Article 62 mentions about safe distance from the pollution-causing facilities to residential areas. In my opinion, it's not practical to identify the safe distance based on the pollution levels measured outside the pollution-causing facilities as they could release pollutants into the air differently. The safe distance should be calculated base on dispensability of emissions.
Nguyễn Ngọc Lý , Director of the Centre for Environment and Community Research (CECR), under the Union of Science and Technology of Việt Nam
Article 69 says that cost for solid waste treatment is covered by People's Committees at all levels. The committees pay those who invest or provide solid waste treatment services. I think that the cost should be paid based on the "polluter pays principle" – a practice that those who produce pollution should bear the costs of managing it to prevent damage to human health or the environment.
If People's Committees continue spending public budget to cover waste treatment costs as they do now, we will be far away from implementing the "polluter pays principle" , circular economy and Extended Producer Responsibility (EPR) – a policy approach under which producers are given a significant responsibility, financial and/or physical, for the treatment or disposal of post-consumer products.
Đỗ Thanh Bái, Chemical Society of Việt Nam
The EPR should be closely integrated with circular economy and import regulations. If we don't tighten control over importation, we will not solve waste-relating problems in the country, for examples, plastic waste or paper waste.
In List No 6 on the types of activities that are likely to cause pollution, in my opinion, it is necessary to add some types such as hazardous waste treatment, chemical enterprises producing paints, printing ink, solar cells, rechargeable batteries because these are highly polluting activities.
Đỗ Vân Nguyệt, Director/Country Manager at Live & Learn for Environment and Community
According to the experiences of countries around the world, environment monitoring has many different purposes such as education, warning, hotspot detection, and support for state management. Therefore, Articles 101 and 117 need to be clearly divided into subjects – monitoring for State management and monitoring for community purposes. If an organisation conducts an environment monitoring for community purposes, applying the State management process would be unreasonable, unfeasible and unscientific.
We have launched a number of studies by organisations and individuals  community to provide community and State bodies with evidence and material for environmental  education, research, application of science and technology.
The work promotes people's participation and the private sector in dealing with community issues.
If strict regulations are imposed, they will limit the participation of this group, which goes against the spirit of the Law on Environmental Protection 2020 which advocates for the participation of the entire population in environmental protection. Therefore, we suggest that organisations and individuals need to report to the State management agency about their work and public technical information on environmental monitoring.
HCM City taxis to be used transporting Covid-19 patients
HCM City has decided to use 200 taxis for transporting Covid-19 patients amid the city's pandemic spread.
The taxis will be installed with necessary medical equipment for emergencies, including oxygen tanks, quick Covid-19 testing kits, pulse oximeters and breathing masks. The cars are aimed to be used to carry Covid-19 cases to hospitals.
Under local authorities' instruction, the 115 Medical Emergency Centre will provide an additional 100 ambulances in the two weeks to come for the Covid-19 patient transportation.
HCM City has continued facing the sharp rise of new locally-infected Covid-19 cases. The city is focusing on the treatment to reduce Covid-19-related deaths.
Medical workers and last year medical students who are participating in sample collection for Covid-19 testing will be assigned to support the Covid-19 treatment.
Meanwhile, youth unions and student volunteers who are not from medical schools will join in the sample collection for Covid-19 testing and the support of Covid-19 vaccination in the city.
The city will pay special attention to monitoring Covid-19 patients aged over 65 with underlying diseases.
People who tested positive for Covid-19 by the quick testing method are directly sent to quarantine sites to wait for the RT-PCR method, while those who have positive results but do not display any symptoms are quarantined at home.
Hue to expand scope to restore heritage sites and reinforce development
From this July, Hue city will be quadrupled to consist of 29 wards and seven communes, to turn it into a centrally-governed city by 2025.
"The expansion will provide ample area for Hue city to develop industries, especially high-tech agriculture, to convert plant varieties and foster the economic strengths of each region. Our marine resources will also help Hue to promote tourism and establish new industries that could create jobs. Besides, doubling the population would help turn the city into a regional trading hub," said Dinh.
Now, urban areas expansion will unfold a new development axis from West to East, bringing the sea closer to Hue city, helping to change the face of the city, not only as a traditional ancient capital but also as a coastal city.
According to researcher Nguyen Xuan Hoa, former director of Thua Thien-Hue Department of Culture and Information, for a long time, Hue city has been developing from the north to the south, along the axis of the National Highway 1A. He added that it would be wise to make bold investments in opening a new east-west development axis connecting Hue, Thuan An, and traffic routes along the coast and lagoons. This would link Hue's heritage city with other vibrant towns and districts to drive development.
"The newly-established Thuan An ward will be the nucleus for the development of the whole region. Along the coast, this is an ideal place for resort and coastal cities," he said.
On March 19, Thua Thien-Hue People's Committee issued Decision No.596/QD-UBND approving the detailed planning on both sides of the Huong River. Accordingly, the planning includes the area along the river, from Vong Canh hill to Bao Vinh ancient town, spanning over 15 km. The planning area is about 855.08ha, of which the water surface area is 503.84ha.
Lying on both sides of the river is an advantage of Hue city and Thua Thien-Hue province, and is an important factor in Hue's urban structure to develop heritage and ecological urban areas.
This area provides a diverse and rich natural landscape with many historical and cultural sites, park areas in the city centre, and riverside landscape areas. These include the scenic Vong Canh hill, Da Vien Dune, and relics belonging to the Hue heritage complex such as Hon Chen Palace, Thien Mu Pagoda, Van Thanh, Vo Thanh, Phu Van Lau relics to the Gia Hoi and Bao Vinh ancient towns.
In addition, the urban area north of Huong River is dense with historical and cultural relics such as Phu De, garden houses, Bao Vinh ancient town, Gia Hoi, Chi Lang, and Dinh market, which will need to be conserved and restored to spur local tourism development.
Vietnam seeks to step up education cooperation with Hong Kong
Vietnamese Consul General in Hong Kong (China) Pham Binh Dam on July 28 met with leaders of the Hong Kong University of Science and Technology (HKUST) to discuss ways to step up cooperation in education between Vietnam and the territory in education.
The meeting also sought to expand partnership between HKUST and Vietnamese universities, with an aim to increasing the number of Vietnamese students in the Hong Kongese university.
Welcoming Dam, HKUST President Prof. Wei Shyy said he has a good impression about Vietnam's history, people and nature. He also highly spoke of Vietnamese students stuyding at the university for their outstanding academic performance as well as successful Vietnamese alumni.
HKUST wants to welcome more excellent Vietnamese students to its main campus in Hong Kong and another soon to be launched in Guangzhou, mainland China, he said, adding that the university also expects to foster ties with higher education institutions, via student and lecturer exchanges.
About 40 Vietnamese are studying at HKUST, comprising 30 graduate and ten post-graduate students, and many of Vietnamese students at the univeristy have been awarded at international competitions, according to Vice President Prof. Yang Wang.
Dam, for his part, pledged the Consulate General of Vietnam in Hong Kong will support and connect so ensure that more Vietnamese students have an educational opportunity at universities in Hong Kong every year as they are expected to become high-quality workforce that helps accelerate Vietnam's growth in both short and long term.
Dam took the occasion to ask Prof. Wei Shyy to add a voice to call on Hong Kong authorities to remove visa restriction on skilled workers from Vietnam, deemed as a barrier to the bilateral cooperation for development.
HKUST was placed the second among this year's Quacquarelli Symonds (QS) Top 50 Under 50 which lists the world's best universities that are 50 years old or younger.
Previously, the Vietnamese Consul General had a meeting with leaders of Hong Kong Baptist University, one of eight public universities in Hong Kong./.
Vietnamese, Indian Level-2 Field Hospitals in South Sudan hold joint training
Staff of the Level-2 Field Hospital No. 3 of Vietnam engaging in the United Nations' peacekeeping mission in South Sudan and their peers from India's Level-2 Field Hospital have held an online joint training course on medical capacity and COVID-19 prevention and control.
During the two-day event, medical personnel of the two hospitals shared knowledge and experience in COVID-19 prevention and control, and treatment for several common diseases.
The Indian delegation to the event was directed by Brigadier General Jai Singh Bainsla, Commander of the UN peacekeeping mission for Sector South, and Colonel Rishi Raj, Director of India's Level-2 Field Hospital. Meanwhile, the Vietnamese delegation was headed by Colonel Nguyen Ba Hung, Commander of the Vietnamese peacekeeping force in South Sudan, and Lieutenant Colonel Trinh My Hoa, Director of Vietnam's Level-2 Field Hospital No. 3.
During the training course, the two sides exchanged experience in responding to the pandemic as well as treating COVID-19 patients. In addition, Indian doctors shared their understanding about the SARS-CoV-2 Delta variant, which has emerged in India and spread rapidly across the globe.
The military medical staff also exchanged experience in COVID-19 vaccination, as Vietnam's Level-2 Field Hospital No. 3 will be in charge of vaccinating 500 UN staff members in Bentiu.
At the event, members of Vietnam's Aero-medical Evacuation Team (AMET) shared that they have successfully built and effectively operated a process for transporting severe COVID-19 patients by helicopter based on a process of the World Health Organization (WHO).
Addressing the event, Colonel Nguyen Ba Hung spoke highly of the programme, saying the success of the event will contribute to enhancing cooperation between the two hospitals and improving the staff's professionalism and their treatment skills.
Hung expressed his hope that the two sides will continue to hold similar activities in the time to come.
Meanwhile, Lieutenant Colonel Trinh My Hoa said that the training course paves the way for the two sides to expand their cooperation activities and joint projects in the future./.
Photo contest launched to honour Vietnamese women
Hanoi City Cultural Centre, under the municipal Department of Culture and Sports, recently launched a photo contest themed 'Women with family and society' to honour the beauty of Vietnamese women and raise public awareness on gender equality.
The contest is open to both professional and amateur photographers who are living in Hanoi as well as members of photography clubs in the city.
Entries, which can be taken using mobile phones or professional cameras, should capture women's moments in daily life while highlighting their important role in the family as wives and mothers as well as the care they provide to family members.
The photos should also feature women's enthusiasm in studying, working and participating in social activities and environmental protection.
The contest included two categories, with each contestant in the single photo category being eligible to submit no more than 10 entries while entrants in the photo series and photojournalism category must send a group of 7 – 10 pictures.
Entries should be sent via email at [email protected] or by post to Hanoi City Cultural Centre, No. 7 Phung Hung Street, Ha Dong District, Hanoi, before September 10, 2021.
The awarding and closing ceremony is scheduled to be held on October 20, 2021, as part of the celebration of the 91st founding anniversary of the Vietnam Women's Union (October 20, 1930-2021).
Project on digitalising Vietnam's traditional festivals approved
The Ministry of Culture, Sports and Tourism has recently approved a project on digitalising traditional Vietnamese festivals in the 2021-2025 period.
The project will focus on collecting basic information in order to review and evaluate the current situation of festivals in the country, thus improving the management, preservation and promotion of the value of Vietnamese festivals.
With the goal of digitalising 100% of the data from traditional festivals in Vietnam, the project is designed to contribute to the transformation of traditional data storage methods into electronic data storage and management.
The project will include surveys to collect statistics from festivals, the building of a database on festivals and a database management software on festivals, and the launch of Vietnamese festival portal, investment in technology and human resource training for participants.
Accordingly, the database management software on festivals will be able to integrate and connect with similar databases from the Ministry of Culture, Sports and Tourism, and its data will be inserted into the Vietnamese festival portal to promote the cultural value of the festivals to internet users.
Mekong Delta able to reach levels 1-2 flood peak in 2021
This year's flood peak in the upstream Mekong River is able to reach levels 1-2 while floodwater at the downstream station of Mekong Delta could be at alert levels 2-3 at the end of September or the beginning of October.
According to the National Center for Hydrometeorology Forecasting, tides are affecting the upstream flood water levels in the Mekong River.
Currently, the water level at Tan Chau station in Tien River reaches 1.67 meters, the water level at Chau Doc station in Hau River remains 1.72 meters.
It is expected that the flood level at Tan Chau station in Tien River could be at 1.85 meters and the water level at Chau Doc station in Hau River will raise 1.9 meters in the next three days.
This year's flood season in the Mekong Delta and rivers of the Southern region will appear from now to November.
The Southern Institute for Water Resource Planning suggested the Mekong Delta provinces monitoring unusual weather fluctuations affecting summer-autumn rice harvest, the autumn-winter rice crop, cultivation of fruit trees and vegetables, the safety of dyke systems and residential areas in the Southern region.
The Department of Crop Production under the Ministry of Agriculture and Rural Development said that the Mekong Delta planned about 700,000 hectares under production for the autumn-winter rice crop in 2021 with an output of more than 3.8 million tons at safe localities from floods.
Disadvantaged groups vaccinated against COVID-19
People with disabilities and other disadvantaged groups sponsored by the Ministry of Planning and Investment (MPI) on July 29 got COVID-19 vaccine shots.
The inoculation was carried out by the ministry in coordination with the Hanoi-based Bach Mai Hospital.
Deputy Minister Nguyen Thi Bich Ngoc said over the past time the MPI has actively engaged in social activities, including those supporting flood-hit residents and the poor, contributing to the national COVID-19 vaccine fund, and protecting disabled people.
Disabled people are the most vulnerable amidst the pandemic, she said, adding that the inoculation will serve as a source of encouragement for the group while realising the Government's target of speeding up vaccinations towards herd immunity in the spirit of no one being left behind.
Since 2019, the ministry has implemented the "For community development" programme, aiming to create opportunities for disadvantaged and vulnerable people.
Senior officials talk preparations for 54th ASEAN Foreign Ministers' Meeting
Senior officials of ASEAN countries gathered at a virtual meeting on July 29 to prepare for the 54th ASEAN Foreign Ministers' Meeting (AMM-54).
Deputy Minister of Foreign Affairs Nguyen Quoc Dung, head of SOM ASEAN Vietnam, led the Vietnamese delegation to the event.
Participating officials reviewed the preparations for the AMM-54 and related meetings, scheduled to take place via videoconference from August 2 to 6, and also discussed the bloc's priorities for 2021.
They reaffirmed the commitment to supporting the initiatives of the ASEAN Year 2021 such as the ASEAN SHIELD, enhancing the combined strength of the bloc in responding to natural disasters, promoting multilateralism, improving the awareness of the identity and spirit of the ASEAN Community, and building the post-2025 ASEAN Community Vision.
Given the COVID-19 resurgence in many regional countries, they underlined the urgency of augmenting response efforts, especially procuring vaccines, deploying the ASEAN COVID-19 Response Fund, and recovering comprehensively.
The meeting stressed the importance of sub-regional cooperation in narrowing the development gap and building the ASEAN Community, highly valuing and supporting Vietnam's initiative to organise an ASEAN forum on sub-regional cooperation in late 2021.
Regarding external relations, officials discussed measures to enhance regional dialogue and cooperation and to further bring into play the bloc's centrality in the ASEAN-led mechanisms.
Regional and international issues of common concern were also put on table at the event.
In his speech, Deputy Foreign Minister Dung emphasised the vital role of vaccine and anti-viral drugs in the COVID-19 combat, urging ASEAN countries to step up vaccine procurement plans, strengthen cooperation with partners in vaccine access, supply and distribution, share experience, and improve vaccine production capacity.
Vietnam will keep working with other countries to effectively implement the cooperation outcomes obtained in 2020, including the building of the post-2025 ASEAN Community Vision, he affirmed.
Highlighting the significance of sub-regional cooperation, he appreciated the countries' support for Vietnam's initiative to hold the ASEAN forum on sub-regional cooperation.
Dung called for stronger connection of sub-regional cooperation with common development frameworks and programmes of ASEAN, considering this one of the focuses to realise the ASEAN Community Vision 2025 and build the post-2025 vision.
At the meeting, the deputy minister also exchanged views on regional and international issues of shared concern, stressing that amid complex and unpredictable developments in the regional and international situation, ASEAN should maintain its solidarity and common voice and bring into play its centrality in dealing with issues related to regional peace, security, and stability.
On the occasion of the 26th anniversary of Vietnam's ASEAN membership (July 28, 1995 – 2021), he thanked all members of the bloc for consistently assisting and supporting the country, adding that Vietnam will continue standing side by side with them on the path to a strong and dynamic ASEAN./.
Webinar talks digital transformation in tourism
A webinar on digital transformation revolution and challenges for travel companies was held on July 29.
Speaking at the event, Dr. Nguyen Duc Tri, head of the Tourism Faculty at the Ho Chi Minh City University of Economics, said amid the COVID-19 pandemic, information technology application is considered crucial to businesses and travel companies in particular to increase users' experience.
Sharing the same view, several experts said digital transformation is an indispensable trend at present.
Vice Director of the University of Economics and Business's Center for Socio – Economic Analysis and Databases Dr. Nguyen The Kien shared countries' experience in digital transformation in tourism. He suggested that Vietnam should encourage the involvement of stakeholders in the field while optimising promotion activities based on technological advances and Internet platform.
Some experts said artificial intelligence is one of the highly efficient trends but requires a long-term strategy and relies on businesses' reinvestment strategy. At present, several AI applications have brought about helpful tools such as Chatbot and VR.
In Ho Chi Minh City, almost tourists in Ho Chi Minh City have used Chatbot. Meanwhile, the central city of Da Nang developed Chatbot Danang FantastiCity to search travel information automatically on mobile phones./.
Flooding claims one life in Lao Cai
Heavy downpours and floods claimed one life in the northern mountainous province of Lao Cai, announced the provincial steering board for disaster response and search and rescue on July 29.
Residents in Ta Thang commune of the province's Muong Khuong district found a drowned woman on July 28 morning and reported the case to the relevant agencies. She was swept away by floodwater.
Widespread downpours on July 26-28 caused flooding measuring 1-2 metres in Lao Cai's rivers./.
Defence Ministry launches blood donation drive
The Ministry of National Defence launched a blood donation campaign in Ho Chi Minh City on July 29.
The activity aims to meet the constant demand for blood for emergency and treatment for COVID-19 patients, as well as reflect the responsibility of the armed forces.
Deputy Director of the Military Hospital 175 Lt. Col. Bui Duc Thanh said the southern hub is in need of a huge amount of blood reserves amid the complexities of COVID-19, adding that staff and medical workers at the hospital donated 250 blood units at the event.
The drive is expected to collect a total of 900 blood units on the first day.
In Vietnam, it is estimated that 5,200 units of blood are needed everyday for emergency and treatment. The shortage of blood remains prevalent in developing countries, especially during disasters and epidemics./.
HCM City: 3,851 more COVID-19 patients given all-clear, three intensive care centres set up
Additional 3,851 COVID-19 patients were discharged from hospitals in Ho Chi Minh City on July 28, raising the total number of recoveries in the city to 25,189, according to the city's Centre for Disease Control (HCDC).
From 6pm on July 28 to 6am on July 29, the city – the country's current largest COVID-19 hotspot – recorded 1,715 new infections, announced by the Health Ministry. The figure brought the city's total count of local cases to 79,367.
At present, local hospitals are treating 36,771 active patients, including 905 in critical conditions.
As the pandemic continues developing complicatedly in the city, on July 29, the Ministry of Health decided to establish three Intensive Care Centres run by central-level hospitals in Hanoi and Thua Thien – Hue province, together with the 1,000-bed Ho Chi Minh City COVID-19 Resuscitation Hospital, operated by Cho Ray Hospital at the City Oncological Hospital No.2. They will focus on treating patients in critical conditions.
Accordingly, Viet Duc Hospital is assigned to be in charge of the ministry's 500-bed COVID-19 Resuscitation Hospital in Thu Duc District. Bach Mai Hospital is in charge of the Intensive Care Centre at the city's COVID-19 treatment hospital No. 16 with a scale of 500 beds. Hue Central Hospital is assigned the task of setting up a 500-bed centre at the city's COVID-19 treatment hospital No. 13./.
Vietnamese communities in Australia, France support COVID-19 fight at home
Vietnamese expatriates and businesses in Australia and France's New Caledonia have donated more than 41,035 AUD (30,288 USD) to aid their home country in combating COVID-19.
The donations were made between June 28 and July 28 in response to the appeal of the Vietnamese Consulate General in Sydney, Australia.
The consulate general said on July 29 that the funding had been transferred to the Vietnam Fatherland Front (VFF) Central Committee the same day.
Of the sum, the Vietnamese expatriate community in New Caledonia donated 9,620 AUD, Vietnamese Entrepreneurs Association in Sydney 10,650 AUD, Australian-based Spire Property group 10,000 AUD, and the Vietnamese Students Association in Australia 1,300 AUD.
The consulate general underscored that the meaningful support came timely, reflecting the sharing tradition of Vietnamese and becoming a source of encouragement for those in Vietnam to soon overcome the pandemic.
The consulate general is open to receive more donations in the time to come.
Vietnam recorded 4,773 new COVID-19 cases from 6am to 6pm on July 29, including one imported case, according to the Ministry of Health. The national tally of COVID-19 infections reached 128,413 and the death toll 863./.
Vietnamese expats directly contribute to COVID-19 combat at home: official
Deputy Minister of Foreign Affairs Pham Quang Hieu on July 29 thanked overseas Vietnamese for their support for the COVID-19 combat at home.
In the thank-you letter, Hieu, who is also Chairman of the State Committee for Overseas Vietnamese Affairs, said since the new COVID-19 wave sprang up with new variants, authorities and people in localities across the country, especially Ho Chi Minh City and southern provinces, have made efforts to contain the pandemic, press ahead with vaccinations and recover the economy.
Over the past time, Vietnamese expats have supported the pandemic fight through various forms such as providing medical equipment, food and financial support for pandemic-stricken localities, and sharing experience in COVID-19 prevention and control, he said.
Since June 5, they have sent home more than 10.5 billion VND (457,200 USD), he said, adding that nearly 30 Vietnamese organisations and associations in France, the US and Canada, among others, have launched fund-raising campaigns to aid anti-pandemic efforts in the homeland.
Such deeds have not only directly contributed to the pandemic fight in Vietnam but also demonstrated the patriotism, mutual support and great unity of Vietnamese, Hieu said, calling for more assistance from the community in the time ahead.
The committee will coordinate with relevant agencies and units to organise online workshops to pool Vietnamese expats' opinions on COVID-19 containment and economic development, according to the official./.
Source: VNA/VNS/VOV/VIR/SGT/SGGP/Nhan Dan/Hanoitimes
VIETNAM NEWS HEADLINES JULY 30 (Updated hourly) have 8702 words, post on vietnamnet.vn at July 30, 2021. This is cached page on VietNam Breaking News. If you want remove this page, please contact us.