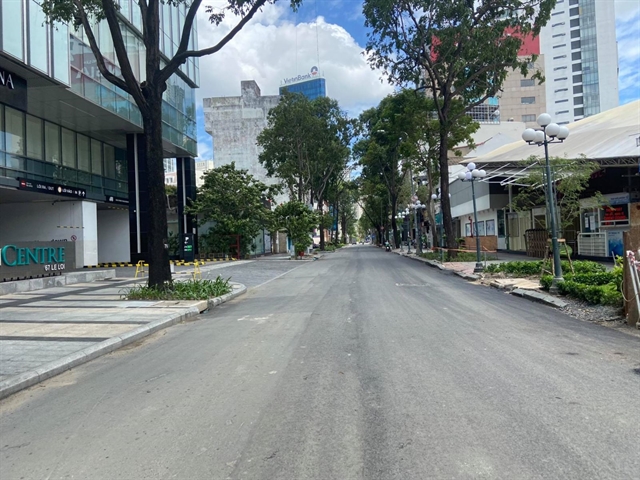 Nam Kỳ Khởi Nghĩa Street is deserted even before 6pm on July 26. VNA/VNS.Photo Mạnh Linh- Hoàng Tuyết
HCM CITY— HCM City authorities have exempted certain categories of people from the dusk-to-dawn restriction they have imposed hoping to break the back of COVID-19.
They are emergency personnel and those involved in pandemic control, reporters and newspaper delivery people, sanitation workers, workers who fix electricity and other infrastructure problems, essential transportation vehicle drivers, and workers at gas stations on the city's borders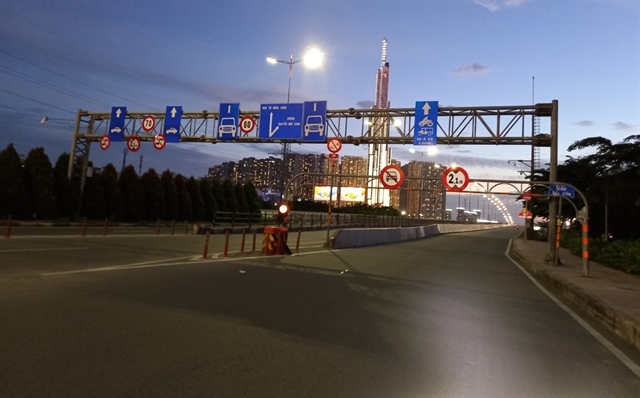 Sài Gòn Bridge is bereft of vehicles after 6 pm. VNA/VNS.Photo Mạnh Linh- Hoàng Tuyết
The ban on leaving home between 6pm and 6am, starting on the evening of July 26 , was imposed after the southern economic hub failed to see signs of improvement in the pandemic situation after 56 days of social distancing and more than two weeks of the stringent Directive 16, which virtually mandates a lockdown.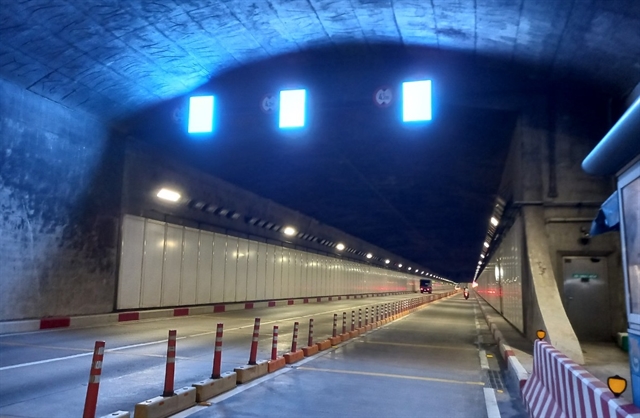 The Sài Gòn River Tunnel is almost empty after 6 pm on July 26. VNA/VNS.Photo Mạnh Linh- Hoàng Tuyết
The restriction will last until August 1.
Streets were mostly empty on the first evening of the night-time restrictions.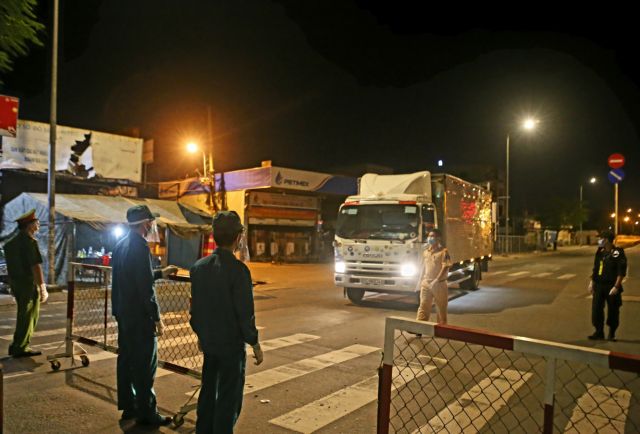 Checkpoints have been set up in HCM City to check people outside home after 6pm. VNA/VNS.Photo Thành Chung
Police officers, military personnel and local officials patrolled the streets, monitoring checkpoints and fining violators.
In Tân Bình District, police warned a few people who were on the streets after 6pm.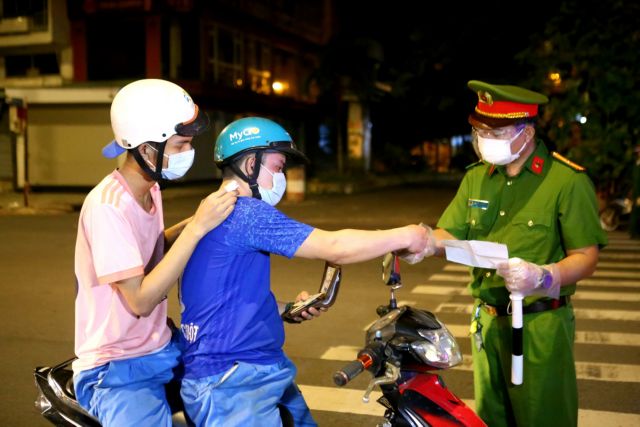 Police in HCM City check people on the streets after 6pm on July 26, the day the night-time restriction took effect, and fine them for flouting night-time lockdown rules. VNA/VNS.Photo Thành Chung
They included a 40-year-old man who wore medical gloves and mask and was riding home with an oxygen cylinder.
He told officers his daughter suffered from liver tumour and her oxygen cylinder had run out. Needless to say, they let him go.
At Thủ Đức city checkpoints, the only vehicles they saw were their own and those used for COVID control.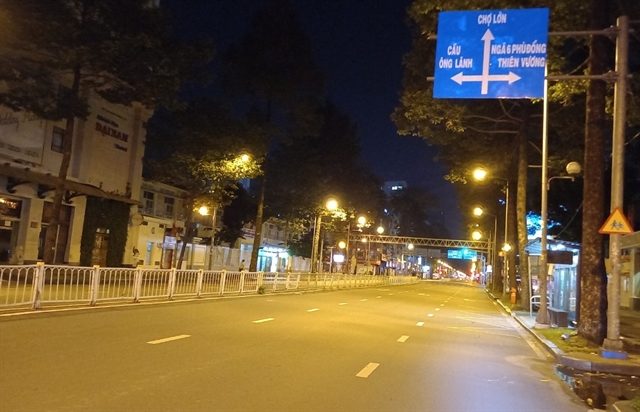 Trần Hưng Đạo Street running through districts 1, 10 and 5 is deserted after 6 pm. VNA/VNS.Photo Mạnh Linh- Hoàng Tuyết
At around 9pm a man on a motorbike was stopped on Đỗ Xuân Hợp Street. The 22-year-old from District 1 told officers his girlfriend was sick and he was carrying medicines for her. But he was fined nevertheless since he was not in the five priority categories.
In other districts, the police fined several people for violating the ban and coming out into the streets. VNS
5 priority groups allowed to go out in HCM City after 6pm have 609 words, post on vietnamnews.vn at July 27, 2021. This is cached page on VietNam Breaking News. If you want remove this page, please contact us.