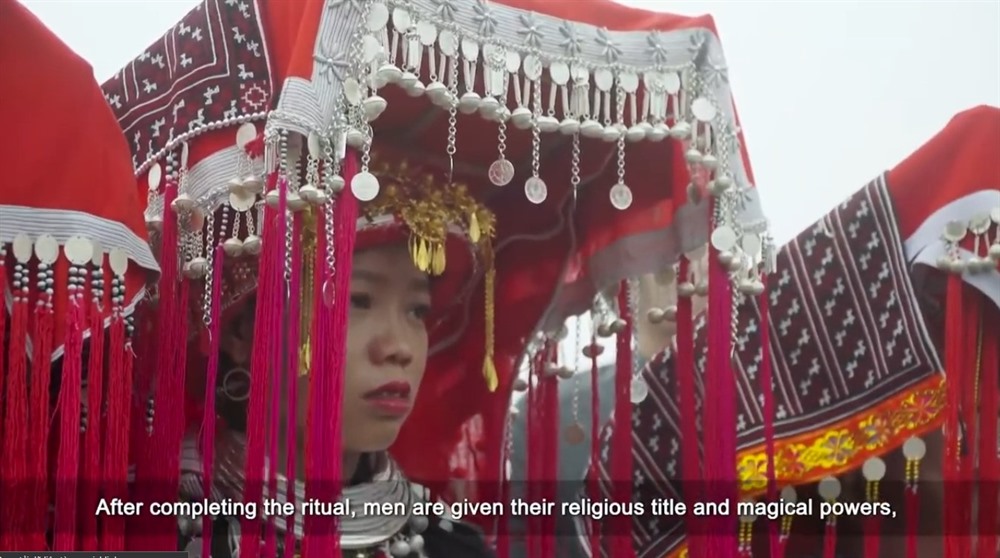 Information about Việt Nam's intangible cultural heritage will be preserved as part of a larger archive of heritage for the Asia-Pacific region.
HCM CITY – Information about Việt Nam's intangible cultural heritage will be preserved as part of a larger archive of heritage for the Asia-Pacific region.
The director of the Việt Nam National Institute of Culture and Arts Studies (VICAS), Bùi Hoài Sơn, said the institute had been participating in a project to build ichlinks, a platform with information about the intangible cultural heritage of the Asia-Pacific region.
This project is expected to connect and share content with member countries at the website https://www.ichlinks.com.
"ichlinks stores more than 1,000 data, content and information on the intangible cultural heritage of member countries in the Asia-Pacific region via images, videos, and audio and text formats. The site will offer advanced search tools and information management features," Sơn said.
He said that ichlinks was established by the Korean Cultural Heritage Department and the International Information and Networking Centre for Intangible Cultural Heritage in the Asia-Pacific Region (ICHCAP) and supported by UNESCO.
The first group of participating partner countries includes Malaysia, Mongolia, Việt Nam (represented by VICAS), Uzbekistan and Kazakhstan.
According to the deputy director of the Cultural Heritage Data Centre (under VICAS), Vũ Diệu Trung, information about Vietnamese heritage has been "integrated" into ichlinks.
"ICHCAP has helped us make 10 anthropological films about intangible heritage, and all are online. Seven films about cultural heritage have been registered by UNESCO. ichlinks has collected data from the Cutural Heritage Association and other bases," she said.
Joining ichlinks, Việt Nam has the opportunity to promote its image and heritage to the world.
"ICHCAP itself is a Tier 2 unit of UNESCO, funded by UNESCO to help member countries build a common digital platform on intangible cultural heritage and promote it. When participating in it, they have the right to promote images of Việt Nam's intangible cultural heritage abroad. This is the best benefit," she said.
Another benefit is the opportunity to digitise the system of national heritage information. From 1997 to 2020, the Ministry of Culture, Sports and Tourism  built a target programme to preserve the culture of Vietnamese ethnic groups. The ministry will allocate one to two cultural heritage conservation programmes to each province.
VICAS is the main recipient of archival video tapes for the target programme, and has worked with the programme for over 20 years.
"The institute has an archive of nearly 1,000 similar cultural heritage items. With the new project, ichlinks will boost the digitisation process. They have provided equipment to VICAS to digitise the tape system," Trung said.
In addition to reconstructing old documents or documents of recognised heritage sites, ichlinks helps "rescue" items of cultural heritage that have not been preserved or properly preserved.
"After Mrs. Hà Thị Cầu, the last artist of Xẩm art, passed away, it seemed like the art had been lost, but Xẩm singing clubs are now active in Hải Phòng. ichlinks can help us conduct new research and support the community to redevelop this legacy," Trung added. – VNS
Việt Nam's intangible cultural heritage included in online Asia-Pacific archive have 627 words, post on vietnamnews.vn at June 14, 2021. This is cached page on VietNam Breaking News. If you want remove this page, please contact us.