Thai media praised the strength of the Hoang Anh Gia Lai (HAGL) football club, which is now led by former Thai football star Kiatisuk, and said the team is able to win V-League 2021 championship.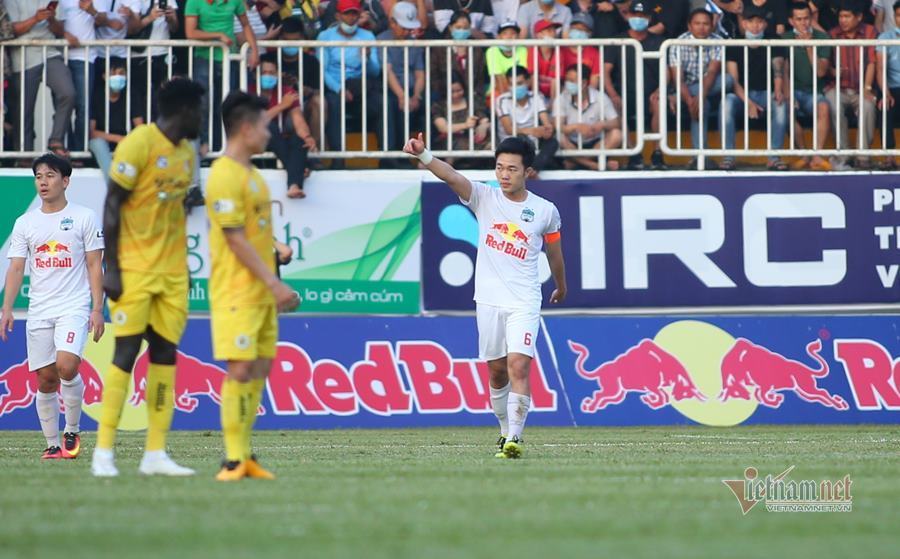 HAGL players (white) are performing very well.
HAGL has performed well in round 10 of the V-League, beating Hanoi FC 1-0 at its home playground in Pleiku City last weekend. The only score in the match made by Xuan Truong. This winning game confirms HAGL's top spot with 25 points.
Thai media praised the strength of HAGL, under the guidance of coach Kiatisuk.
The Thai Rath newspaper wrote: "Coach Kiatisuk helped HAGL continue its strong performance, when it beat Hanoi in front of the audience's enthusiasm. Although there are three more games ahead, this victory helped HAGL come close to the first leg championship. HAGL is full of confidence to compete for the championship."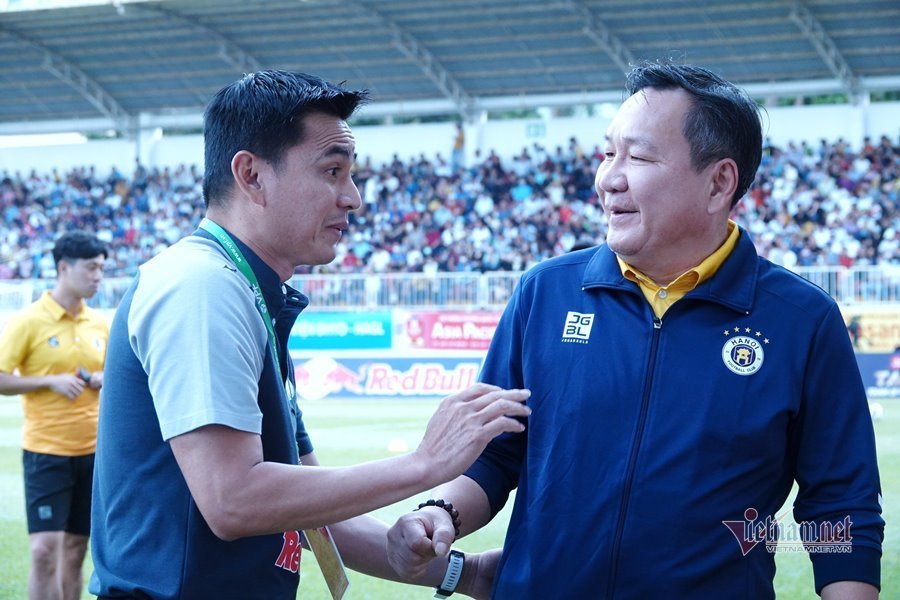 Thai coach Kiatisuk (left) of HAGL FC.
Siamsport also praised coach Kiatisuk's mark when helping HAGL defeat Hanoi FC for the first time since 2017, after 8 losses and draws.
"Kiatisuk once again made his mark, helping HAGL control the match and beat Hanoi. Under the leadership of 'Thai Zico', HAGL is still very hot, with six consecutive wins to top the V-League," Siamsport wrote.
Meanwhile, Khaosod called HAGL "the leader of V-League" while continuing to maintain the top spot.
In round 11, HAGL FC will play Thanh Hoa FC again. The latter ranks 7th with 4 wins, 2 draws and 4 losses.
T.T
Thai newspaper: 'With Kiatisuk, Hoang Anh Gia Lai FC is ready for the championship' have 283 words, post on vietnamnet.vn at April 21, 2021. This is cached page on VietNam Breaking News. If you want remove this page, please contact us.