Hanoi reports case of COVID-19 relapse
A patient has tested positive for SARS-CoV-2 again after being given the all-clear, the Hanoi Centre of Disease Control (CDC Hanoi) said on February 25.
The 48-year-old patient, who resides in Dich Vong ward in Cau Giay district, has been taken to the National Hospital for Tropical Diseases for further quarantine and treatment.
The case does not pose any risk of community transmission, Deputy Director of CDC Hanoi Khong Minh Tuan said.
Hanoi had reported 36 COVID-19 cases between January 27 and 12pm on February 25, according to the municipal Department of Health.
Vice Chairman of the Hanoi People's Committee Chu Xuan Dung said relevant agencies have been asked to assess infection risks and put forward solutions to reach the "new normal"./.
Citizen protection provided to Vietnamese affected by record cold in Texas
The Vietnamese Consulate General in Texas and Vietnamese representative offices in the US are keeping a close watch on the record cold temperatures in Texas, have appointed staff on-duty around the clock, and are coordinating with host authorities to conduct necessary citizen protection measures, Foreign Ministry spokesperson Le Thi Thu Hang said on February 25.
Hang told reporters that a majority of the 300,000 or so Vietnamese people in Texas have been seriously affected by the record-breaking snow storm and cold spell, which cut power and water supplies.
According to official information from Texas authorities, four Vietnamese Americans were killed in a fire in the state, Hang said, adding that the Vietnamese Consulate General in Houston has contacted Vietnamese people and students in the local area to offer support.
People seeking help are advised to contact the citizen protection hotlines of the Vietnamese Embassy in the US and the Vietnamese Consulate General in Houston, or the Citizen Protection Call Centre of the Ministry of Foreign Affairs' Consular Department./.
Localities ordered to work harder on child education, protection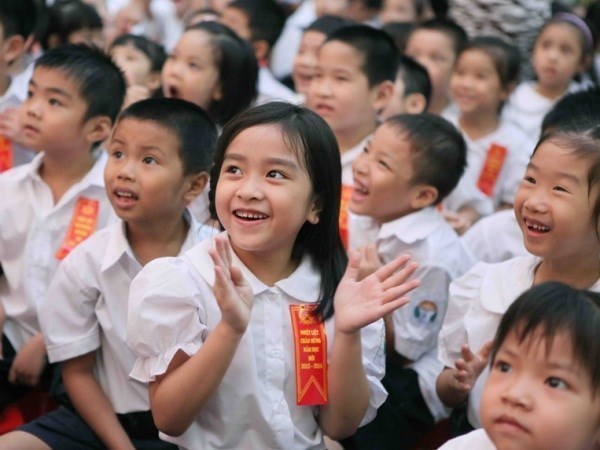 Localities ordered to work harder on child education and protection. – Illustrative image (Photo: VNA)
The document states that 2021 is the first year of implementing the Resolution of the 13th National Party Congress and many socio-economic development plans in various fields, including the national action programme for children for 2021 – 2030.
The MoLISA asked the People's Committees of provinces and centrally-run cities to build, promulgate, and organise the implementation of resolutions, programmes, schemes and plans of all sectors and localities, aiming to well perform the child care, education and protection in line with the Resolution of the 13th National Party Congress; the Law on Children; resolutions, directives and decisions of the National Assembly (NA) and the Government; and programmes and projects on children in the 2021 – 2025 period, with a vision to 2030.
Accordingly, Party committees and local authorities at all levels were ordered to raise awareness and responsibility, especially of heads, in directing, managing and implementing the Party's guidelines, and the State's policies and laws on children's rights; solving issues related to children, child right violations; and preventing and minimising children's vulnerability to risks of harm and injury.
Localities need to ensure State management on children, human resources for the work, and allocate local budgets for implementing targets and solutions of the national action programme for children for 2021 – 2030, and local programmes and plans for children.
The People's Committees of provinces and centrally-run cities were asked to focus on improving and developing child protection service systems, maintaining and expanding models of child protection and care, regularly supervising the implementation of laws, policies, programmes, schemes and plans on children, developing database on children, collecting information and statistics on children, and connecting child database with relevant data systems.
Attention will be paid to promoting interdisciplinary coordination in implementing the child work, and solutions to ensure safe living environment, prevent child sexual abuse, exploitation and violence, and injury accidents, especially drowning./.
Foreign Ministry's spokesperson: Vietnam appreciates WTO's central role
Foreign Ministry's spokeswoman Le Thi Thu Hang has said as a responsible member of the World Trade Organisation (WTO), Vietnam supports the open, transparent and rules-based multilateral system and appreciates the WTO's central role.
At the Foreign Ministry's regular press conference held online on February 25, Hang said Vietnam congratulates Dr. Ngozi Okonjo – Iweala on becoming new General Director of the WTO.
With experience and knowledge on finance and trade, the new General Director will succeed in leading the WTO, thus making active contributions to the global trade system, she said.
She added that Vietnam will work closely with the General Director and other members to make effective contributions to the WTO's activities, thus effectively stepping up its reform process.
About the UK Embassy's warning on its facebook about the increasing number of attack cases against foreigners in Hanoi, the spokeswoman said the Foreign Ministry's Consular Department discussed with the embassy in Hanoi to clarify the warning. The ministry also worked with the Vietnamese authorities to verify information and jointly dealt with the issue.
Vietnam always pays attention to ensuring security, social safety and order for domestic citizens as well as foreigners living, studying and working in the country, thus discovering and seriously punishing violators of legal regulations, she affirmed./.
13 Vietnamese COVID-19 patients in Cambodia in stable health conditions
Thirteen Vietnamese people in Cambodia infected by SARS-CoV-2 in the latest outbreak in the country are in stable health conditions, according to Foreign Ministry spokesperson Le Thi Thu Hang.
Hang said that Vietnamese representative offices in Cambodia have contacted local authorities and authorised offices to verify information about the cases and request attention and treatment for the patients to ensure the legitimate rights and interests of Vietnamese citizens.
Right after their infection was confirmed the Vietnamese patients were brought to hospitals of the Cambodian Health Ministry in Phnom Penh capital city and Kandal province for quarantine and treatment.Vietnamese representative offices in Cambodia have also contacted the Vietnamese community and the Khmer-Vietnam Association in Cambodia to get updated information, while stepping up communication activities to persuade Vietnamese people and businesses to strictly follow disease prevention and control regulations in the host country.
The citizen protection hotline of the Vietnamese Embassy in Cambodia and the citizen protection call centre of the Foreign Ministry's Consular Department are ready to receive any information about cases in need, the spokesperson affirmed./.
Hanoi to experience cold and rainy weather in coming days
Due to the impacts of cold air, it turns cold with rain at nights and early mornings in Hanoi and northern provinces from February 26.
Vietnam's northern provinces, including Hanoi, will experience cold and rainy weather this weekends, according to the National Center for Hydro-Meteorological Forecasting (NCHMF).
In the first four days of this week, it has been sunny in the North and then scattered rains will occur due to the the arrival of the cold snap at the end of this week.
Due to the impacts of cold air, it turns cold with rain at nights and early mornings in Hanoi and northern provinces from February 26, the NCHMF said.
The temperature in Hanoi will fall below 25 degrees. In the highlands like Sapa town, which is 1,500 meters above sea level, the temperature can drop to 15 degrees Celsius.
Tomorrow, Hanoi will see moderate rain with temperatures ranging from 17 to 24 degrees Celsius, 4 degrees lower than a day earlier. Humidity reached 80%.
From February 27, Hanoi will continue to have light rain but sunny lunchtimes and afternoons. The highest temperatures will rise to 25 degrees, the center added.
From February 26 to 28, provinces in the Red river delta will all have rain with the highest temperatures being 25 degrees. The humidity level in the north will stay at 75-80%.
Vietnam to start covid-19 vaccination for health workers from March 1
Health workers in quarantine wards will be the first to receive Covid-19 vaccine shots for free from March 1, said Minister of Health Nguyen Thanh Long.
According to Minister Long, the country will receive 30 million doses supplied by COVAX Facility and the Ministry has negotiated to have all 30 million doses in 2021. He revealed Vietnam has ordered 30 million doses of vaccine from AstraZeneca and Pfizer respectively.
The Southeast Asian country has also ordered Russia's Sputnik V vaccine. The manufacturer of Russia's Sputnik V vaccine announced that it will supply 60 million doses to Vietnam. Therefore, Vietnam will have around 90 million doses of vaccine this year.
He ensured that there will be enough vaccine for all Vietnamese residents and massive vaccination will be carried out as soon as possible.
The Ministry of Health has listed 11 groups of individuals including health workers, staff members of all-level steering committees for Covid-19 prevention and control, quarantine facilities, and reporters in virus-hit areas, diplomats, public security officers, teachers, people over 65 years old, and those with comorbidities who will be the first to receive Covid-19 vaccination next month.
Quang Ninh busts large scale coal theft
50 people have been detained in a massive coal theft in Quang Hanh Ward, Cam Pha City, Quang Ninh Province.
At 8.30 am on February 23, the police in Quang Ninh Province inspected and busted a large illegal coal mining case in the area managed by Ha Long Coal Company, a member of Vinacomin.
About 50 people, 54 vehicles, and 100,000 tonnes of coal that worth VND200bn (USD8.6m) have been seized. After searching the suspects' houses and offices, the police also seized VND2.7bn and many documents.
Investigation shows that several private firms and individuals colluded with some employees of Ha Long Coal Company and Khe Sim Coal Company to fake a contract to carry rock and soil at the mine to illegally exploit the coal there. Based on the documents, the police in Quang Ninh will start the prosecution against 12 violators for violating regulations on research, exploration and exploitation of natural resources.
The investigation is being expanded.
New Zealand and Viet Nam boost agricultural cooperation
New Zealand and Việt Nam on Wednesday added a new link to their flourishing agriculture relationship by signing an Agriculture Cooperation Arrangement at the first New Zealand – Việt Nam Agricultural Dialogue.
The dialogue was held virtually by Chief Executive of the New Zealand Ministry for Primary Industries, Ray Smith, and Deputy Minister of Agriculture and Rural Development (MARD) Lê Quốc Doanh.
At the dialogue, the two sides voiced their commitment to the two countries' deepening agriculture and trade relationship.
Smith and Doanh affirmed that the Strategic Partnership, which was jointly announced by Prime Ministers in July last year, has created a solid foundation for increasing bilateral agricultural cooperation and connections between the two countries.
Speaking at the dialogue, Smith emphasised that this is a valuable opportunity to consider what both sides can do together as they build resilience and vitality back into their agriculture economies following COVID-19.
The Agriculture Cooperation Arrangement will enable both sides to advance their key agricultural interests in enhancing bilateral trade, reducing agricultural greenhouse gas emissions, promoting food safety, utilising agriculture research and technology, and in rural development.
Speaking at the ceremony, Doanh said that agriculture was critical to the economic wellbeing of our countries.
Both nations were strong agriculture producers and exporters, with complementary products, he said, adding that the establishment of the New Zealand – Việt Nam Agricultural Dialogue and the signing of the Agriculture Cooperation Arrangement would boost their connections, cooperation and two-way trade, in line with what the two Prime Ministers highlighted during last years' Strategic Partnership dialogue.
The New Zealand Ministry for Primary Industries is already supporting agriculture cooperation with MARD with activities in plant health, veterinary epidemiology and electronic certification. These activities complement New Zealand's ongoing development programme, which has a number of agriculture projects including the premium fruit development project in Tiền Giang, the rural dam safety project in Central Việt Nam, and the safe vegetables project in Bình Định.
Smith said that New Zealand has developed one of the most efficient agriculture sectors in the world, with a reputation for cutting-edge research and technology, robust and safe agricultural practices, and delicious and high-quality products.
He expressed his hope that the newly signed cooperation arrangement will help build value and expand investment opportunities between the two countries:
"We recognise that increased trade is not just about exporting more products, it's about an exchange of knowledge, expertise, technology, services, and investment. This two-way exchange benefits both of us," he said.
He said New Zealand also looked forward to doing more to assist MARD's greenhouse gas inventory capability through the Global Research Alliance on Agricultural Greenhouse Gases.
The two leaders confirmed their shared commitment to finalising new fruit access for each other this year so consumers can enjoy New Zealand strawberries and squash in Việt Nam and Việt Nam's limes and pomelos in New Zealand.
Việt Nam is New Zealands's 14th largest trading partner, with two-way trade valued at NZD$2 billion, at year-end September 2020. While COVID-19 has posed some challenges, Việt Nam remains a promising market for New Zealand and vice versa due to robust demand for key agricultural products.
Movies releases postponed due to on-going Covid-19 outbreak
The release dates of various movies have been rescheduled due to the on-going Covid-19 outbreak.
On February 22, the producer of Thien Than Ho Menh (Guardian Angel) announced that the release date will be moved to April 9 instead of March 19. Because of Covid-19, all Tet movies this year were affected and other movies have also suffered. The producer said instead of releasing the movie in March, the new date would be in the lead to the start of summer movies.
Song Song (Glitch) starring actress Nha Phuong was also delayed to a yet-decided date.
"Public health is the utmost priority so we decided to move the release date as the situation is still complicated. We'll announce the new release date as soon as possible," CJ Entertainment wrote in their announcement.
Kieu, a movie funded, directed by and starring Mai Thu Huyen, is another movie that had its release date postponed.
The movie is supposed to be released in March but as of now, cinemas in HCM City are still closed as part of Covid-19 prevention efforts. Since the situation can be unpredictable, the film producer has not decided on a new date yet.
Four movies, FaceOff:48 Hours, The Royal Bride 5, The Adventures of Trang Ti and Old Father, that were scheduled during Tet have been badly impacted, and there's still no announcement whether these movies will be re-released in the cinema again.
Border localities exert efforts in tackling illegal entry, exit
Localities have stayed vigilant and made constant efforts in preventing illegal entry and exit at border areas, in a bid to curb the spread of the COVID-19 pandemic.
Border guard forces of the Mekong Delta province of Long An arrested 14 people who were attempting to leave the country illegally on early February 24.
They admitted to trying to move abroad to find jobs. A task force at the Song Trang border post caught them red-handed in Hung Dien B commune of Long An's Tan Hung district.
Border guard forces also reported the case to the district's steering committee for COVID-19 prevention and control and joined hands with relevant agencies in further investigation.
Meanwhile, authorities of the south central coastal province of Binh Dinh have ordered relevant agencies to tighten inspection and observe COVID-19 preventive measures, carrying out the dual targets of maintaining socio-economic development and repelling the pandemic.
Although the locality has reported no COVID-19 cases so far, it receives a large number of vessels and travellers at seaports.
To fulfil set targets, an inter-sectoral delegation on COVID-19 prevention and control of the province has been set up, being tasked with rolling out preventive measures at Quy Nhon Port round the clock.
Since the start of this year, the border guard post at Quy Nhon Port and other agencies handled entry and exit procedures for 415 ships carrying 1,918 sailors, as well as examined 694,000 tonnes of freights going through the port./.
Vietnam works to ensure equal access to COVID-19 vaccines
Vietnam's COVID-19 vaccination will be conducted in line with the Government's resolution, thus ensuring equal access to the vaccines, heard a recent meeting between the Health Ministry and WHO and UNICEF representatives.
The meeting took place after the first batch of COVID-19 vaccines, jointly studied and produced by AstraZeneca pharmaceutical company and the UK's Oxford University, arrived in Vietnam on February 24.
Health Minister Nguyen Thanh Long expressed his thanked for efforts by the COVAX Facility programme to help Vietnam soon approach the vaccines.
Vietnam wishes to get quality vaccines at suitable prices and matching the country's storage capacity, he said, pledging that his ministry will promptly deal with procedure-related issues to facilitate the delivery of COVID-19 vaccines under the COVAX Facility programme.
The ministry has assigned relevant agencies to put forth communication plans for the vaccination.
Representatives from the international organisations agreed on the need to mobilise the involvement of different economic sectors in the storage of certain vaccines like Pfizer that must be kept at minus 70 degree Celsius and can be refrigerated for only five days.
This has been the biggest vaccination campaign in Vietnam so far, with more than 100 million doses, Long said, informing that the ministry has promptly charted scenarios and mobilised the participation of all units both and outside the medical sector in this campaign.
The participants also stressed the significance of supervising and assessing the body's reactions to the vaccine.
A plane carrying the first batch of 117,600 doses of COVID-19 vaccine landed at Tan Son Nhat airport, Ho Chi Minh City, on February 24.
Deputy Health Minister Truong Quoc Cuong highlighted the significance of the vaccine delivery at a time when the COVID-19 pandemic is erupting in Hai Duong, Hai Phong and Quang Ninh.
With the delivery, Vietnam has become one of the first countries in Asia to access a prestigious vaccine in the world.
Result from clinical trials showed that 22 days after the first shot, AstraZeneca vaccine could fully protect people from serious illness, hospitalisation and death caused by the novel coronavirus. Within 90 days, the vaccine's potency could reach 76 percent.
Analyses showed that the vaccine could reduce infection risk by two thirds for cases without symptoms./.
Community-based COVID-19 prevention teams work hard during pandemic
Three times a day, members of COVID-19 prevention teams in Cẩm Giàng District visit every house in every hamlet to check people's temperature and record those who have symptoms of fevers or coughs to timely detect suspected COVID-19 cases.
The members, who are mostly hamlet officers or volunteers, also tell people about COVID-19 prevention and control measures as well as the latest policies of central and local governments to tackle the disease.
Cẩm Giàng District in the northern province of Hải Dương is now under lockdown for having had more than 60 confirmed COVID-19 cases. Other COVID-19 hot spots in the province are Kinh Môn, Nam Sách and Kim Thành districts and Hải Dương and Chi Linh cities. Within a month time, more than 600 locally-transmitted infections have been reported in the province.
Trần Như Dương, Deputy Director National Institute of Hygiene and Epidemiology, who led the institute's task force sent to Hải Dương Province, said timely detecting people with typical symptoms of COVID-19 would help a lot in curbing infections and treating patients.
"The establishment of COVID-19 prevention teams based every hamlet is an effective strategical measure for the virus-hit area," Dương said.
Phạm Xuân Thăng, the secretariat of the provincial Party Committee, asked for improved performance of community-based COVID-19 prevention teams.
He said that the teams were the expanded hands of authorities and the healthcare system, reaching every household and individual.
In Cẩm Giang District alone, 764 community-based COVID-19 prevention teams have been set up with the participation of 1,537 members.
Nguyễn Văn Khoái, head of Đào Xá Hamlet, said the hamlet had five COVID-19 prevention teams to cover 420 households.
"In the rain or under the heat, three times a day, we visit every household in the hamlet," Khoái said.
He said that in some cases, the teams found some residents with a fever and cough, so they were instructed to submit health declarations and get tested for SARS-CoV-2.
Khoái said those who were found not following disease prevention and control measures would be named via the hamlet's loudspeaker.
Nguyễn Văn Hùng, 70 years old, of Đào Xá Commune, said thanks to members of the hamlet's COVID-19 prevention team, he now remembered disease prevention and control measures.
"We are now not taking morning exercises in public places. We also store food for a few days to limit going out," he said.
Nguyễn Quang Huy, a member of the COVID-19 prevention team of Thu Lãng Hamlet in Ngọc Liên Commune, Cẩm Giàng District, said when families were set to have dinner, they still did their job – calling on every house, recording people's temperature, asking about their health conditions and reminding them about preventive measures.
The hamlet was home to many workers working in industrial zones, so Huy's team made a separate list to monitor them easily, he said.
He said that people were willing to co-operate with the teams and some residents had reported those with health problems or who had violated disease prevention and control regulations.
Head of Cẩm Giàng District Party Committee's Publicity Committee Nguyễn Văn Công said the COVID-19 prevention team members were enthusiastic people.
"Whenever being informed about people with health problems in their neighbourhood, they are willing to go to offer help for both the locals and health officers," he said.
The teams helped inspect and recommend fines of more than VNĐ92 million to those who violated disease prevention and control regulations in the district, Công said, adding that common violations included not wearing face masks, doing exercises outdoors or littering used face masks.
Celebration of International Women's Day at IDECAF
The French Institute in HCM City will host a series of activities to celebrate International Women's Day held at the Institute of Cultural Exchange with France (IDECAF) on March 8.
The celebration will open with a photo exhibition featuring portraits of Vietnamese women taken by 15 young artists who participated in a photography workshop hosted by the French Institute in Huế and Đà Nẵng in January. The photos can be seen until April 9.
A talk show about gender equality will be organised featuring speakers of Julia Levivier, head of the French NGO organisation Planète Enfants & Développement (PE&D) in Việt Nam, psychologist Lý Thị Mai, and Lê Thị Hồng Ánh, head of Human Resources of Sanofi Vietnam.
The show will be hosted by Trần Anh Đào, economist, lecturer and researcher at the University of Rouen in France, and the Research Institute on Contemporary Southeast Asia. It will be presented in both Vietnamese and French.
The event will end with a screening of French documentary Des Femmes Et Des Hommes (Women And Men) by female director Frédérique Bedos with Vietnamese subtitles.
The celebration will begin at  5:45pm at 31 Thái Văn Lung Street in District 1.
Quảng Nam and Đà Nẵng to revive Cổ Cò River
Quảng Nam Province and Đà Nẵng City authorities have started dredging the Cổ Cò River to revive the waterway and promote tourism water traffic between Hội An and Đà Nẵng.
The project will cost VNĐ1.336 trillion (US$58 million).
Chairman of the People's Committee of central Quảng Nam Province Lê Trí Thanh said the two localities had agreed to the project on a 28km section of the Cổ Cò River from 2019, but work was delayed by the COVID-19 and land clearance till late 2020.
He said reviving the river would help boost tourism links and the tourism property market as well as offer a new tourism route between the two parts of central Việt Nam.
The Cổ Cò River, which was known as the Lộ Giang River in the 16th century, was a major water route connecting the Thu Bồn River in Quảng Nam Province and the Hàn River in Đà Nẵng.
It also served as a trading route from the former busy trading port of Hội An and Đà Nẵng from previous centuries, but the river was encroached by rising sand and water flow change in the 18th century.
The dredging plan was initiated by the two localities in 1994 but the project only commenced construction in 2019.
Đà Nẵng started building a 3.6km concrete dyke system in late 2020 and cleared land for building infrastructure facilities including a boat dock and river cross bridges. The city said it would finish dredging a 7km river section in June this year.
Meanwhile, Quảng Nam commenced the 19km river section earlier this month.
The project aims to expand inner waterway services between the two tourism hubs, which have largely been neglected due to the use of roads.
The tourism waterway project will include 50-seat boats, bridges, wharves and recreational centres.
The launch of the project will also help ease traffic between Hội An – a UNESCO world heritage site – and Đà Nẵng.
In the past, Đà Nẵng and Quảng Nam Province inked an agreement on integrated management of the Vu Gia-Thu Bồn river basin and Quảng Nam-Đà Nẵng coastline with support from the World Bank, Asian Development Bank (ADB), Japanese International Co-operation Agency (JICA), International Union for Conservation of Nature (IUCN) and the Institute for Social and Environmental Transition-International (ISET-International).
Social distancing order removed in Gia Lai's four localities
The Central Highlands province of Gia Lai will remove social distancing order at the stroke of February 25 in four localities reporting no new COVID-19 cases in the last 14 days, according to its announcement issued on on February 24.
They include Ayun Pa township and the districts of Ia Pa, Phu Thien and Krong Pa.
Students of the province are set to return to school on March 1 while socio-economic activities will resume in the new circumstance.
Gia Lai had logged no COVID-19 infections as of 5 pm on February 24, marking two weeks without new cases.
The province had tested 50,127 people, of which 27 were positive for the coronavirus SARS-CoV-2 that causes COVID-19, while 783 are waiting for results.
Seven patients were given the all-clear. Most of those under treatment are in stable conditions, as three of them have tested negative thrice, 7 twice and 4 once.
Gia Lai has to date completed contact tracing in searching for F1 and F2 cases. Local people are asked to strictly follow the Ministry of Health's 5K message: khau trang (facemask), khu khuan (disinfection), khoang cach (distance), khong tu tap (no gathering) and khai bao y te (health declaration)./.
13 COVID-19 patients recover in Hai Duong province
Thirteen patients in a COVID-19 treatment hospital in Hai Duong province, the country's current largest coronavirus hotspot, were given the all-clear on February 24.
The patients, who were treated at the COVID-19 hospital set up within the campus of the Hai Duong Medical Technical University in Hai Duong city, will undergo 14-day home quarantine under the supervision of local authorities and test for the coronavirus before the end of the quarantine.
The total number of recovered patients in the province now reaches 225.
According to the provincial Steering Committee for COVID-19 Prevention and Control, over the past 24 hours to 16:00 on February 24, Hai Duong had reported 11 cases, raising its count to 636.
The province has collected nearly 300,000 samples for COVID-19 testing so far. It plans to conduct large-scale testing for the novel coronavirus, using Realtime-PCR technology, from February 24.
The move aims to measure the spread of COVID-19 in the province to help it respond better to the disease while identifying safe areas to boost economic recovery.
People targeted by the testing are divided into three groups: the high-risk group who are people from Chi Linh and Hai Duong cities, and Kim Thanh and Cam Giang districts; the medium-risk including people from the districts of Kinh Mon, Nam Sach and Binh Giang; and the low-risk comprising those from Ninh Giang, Thanh Ha, Tu Ky, Gia Loc and Thanh Mien.
Hai Duong now has six labs for COVID-19 testing using Realtime-PCR, located in the provincial Centre for Disease Control, General Hospital, Hospital for Tropical Diseases, Children's Hospital, Tuberculosis and Lung Disease Hospital, and the Hospital of Hai Duong Medical Technical University.
The province is now capable of collecting 50,000 to 60,000 samples and processing as much as 8,500 individual test samples on a daily basis. The results normally come out after 24 hours./.
Voters' confidence – important criteria for NA, People's Council candidates
Voters' confidence is an important measurement of eligibility during the selection of candidates for the upcoming elections of the 15th National Assembly and People's Councils at all levels, according to Ngo Sach Thuc, Vice President of the Vietnam Fatherland Front (VFF) Central Committee.
Thuc said a joint resolution of the NA Standing Committee, the Presidium of the VFF Central Committee and the Government stipulates that the credit of candidates is among major criteria to take into account in sorting out the candidates. Those who have low level of credit at their residential areas and workplace will be expelled, he said.
"We find that the negotiation process has been implemented in a tighter manner. Thanks to the high responsibility of agencies, organisations and individuals, candidates who fail to meet the requirements of eligibility have been detected. Meanwhile, the issues on nationality, income and asset are also focused in evaluating the eligibility, with clearer regulations, stated Thuc.
He underlined the major new feature of the upcoming general elections is the specification of relevant legal regulations, such as the regulation requiring that a candidate must win the confidence of over 50 percent of voters in his residential area.
A candidate to the NA must have at least 10 meetings with voters, while candidates to the People's Council at all levels should have at least five, so that people will have chances to get better understanding about them, he said.
Thuc said that the VFF is currently working hard for the preparations to perform its supervision role in the upcoming elections, which are slated for May this year.
In order to prepare for the election of deputies to the 15th National Assembly and People's Councils at all levels in the 2021-2026 tenure, the VFF has recently held an online training conference on the supervision and inspection of the elections, he said.
The VFF is responsible in engaging in this process to ensure that the elections take place in a democratic, fair and successful manner, he said, stressing that this is one of the important tasks of the VFF in the building of the administration.
The affairs that the VFF engages in include popularizing and guiding election contents, holding three rounds of negotiation to introduce nominees, and organising election campaigns of candidates as well as supervising the elections, he said.
Thuc said that the purpose of the supervision is to promote the role of the VFF and its member organisations as well as the people, helping to make sure that the elections are implemented in line with law, creating an excited atmosphere and promoting the active involvement of the people in building the administration./.
Quang Ninh to spend 500 billion VND buying COVID-19 vaccines
The northern province of Quang Ninh will spend at least 500 billion VND (21.7 million USD) on purchasing COVID-19 vaccines, targeting mass vaccinations as soon as possible.
Local authorities announced the information during a meeting between the cabinet, the National Steering Committee for COVID-19 Prevention and Control, and localities on February 24.
Quang Ninh recently issued a resolution stipulating urgent tasks and solutions in the COVID-19 fight.
It will cut 10 percent from regular spending and increase budget contingency to a maximum of 4 percent per total budget spending in order to provide the resources to fight COVID-19 and other diseases and respond to natural disasters and emergencies.
As of February 24, Quang Ninh had reported 61 COVID-19 cases.
Local departments, agencies, and localities have been urged to remain vigilant and take measures seriously, synchronously, and effectively to prevent the spread of the pandemic.
At a meeting on February 23, the standing board of the provincial Party Committee decided to provide 4 billion VND to the neighbouring province of Hai Duong, which is now grappling with COVID-19 clusters./.
Nearly 21,000 flights operated during Tet holiday season
Vietnamese airlines operated 20,944 flights during the Tet holiday season from January 19 to February 18, when travel demand rose sharply, according to the Civil Aviation Authority of Vietnam (CAAV).
The figure represented a month-on-month increase of 7.4 percent.
Vietjet Air conducted the highest number of flights among domestic carriers, with 7,881. It was followed by national flag carrier Vietnam Airlines (6,725), Bamboo Airways (4,008), Jetstar Pacific (1,640), Vasco (518), and Vietravel Air (172).
Overall on-time performance (OTP) reached 94.6 percent during the period, a year-on-year rise of 9.3 percentage points.
Despite the impact of COVID-19, the Hanoi-HCM City route remained one of the world's busiest domestic routes.
It is ranked second globally, with 1.085 million passengers in February, just behind the Jeju-Seoul Gimpo route in the Republic of Korea, according to a report released in February by OAG, a global travel data provider headquartered in the UK.
Ensuring the safety of flights, passengers, airport staff, and crew members remains the top priority of the airlines.
The traditional Tet holiday took place from February 10 to 16./.
Campaign gets underway ahead of Earth Hour 2021
A countdown has been launched for Earth Hour 2021 due to take place on March 27 to encourage local people to turn off lights in support of nature, according to the Ministry of Industry and Trade.
The Ministry requests that cities and provinces co-operate with each other in order to hold activities in response to this year's Earth Hour campaign.
All residents and various organisations are also being encouraged to participate in the nationwide event to turn off all lights between 20:30 p.m. to 21:30 p.m. as a way of highlighting the cause of environmental protection.
As part of the event, the country will launch activities in response to Earth Hour, with co-ordination from the Ministry of Industry and Trade, along with support from the Electricity of Vietnam (EVN).
Vietnam first joined the Earth Hour campaign in 2009 as part of efforts to meet its commitments to reducing 8% of greenhouse emissions by 2030 in response to global climate change.
Earth Hour is a worldwide movement organised by the World Wide Fund for Nature (WWF). It has been described as the largest global grassroots movement for environmental causes, with the involvement of roughly 7,000 cities across 172 countries and territories.
Internationals highlight Vietnam's strategies for successful response to COVID-19
Vietnam was ranked second for successfully handling the COVID-19 pandemic, and its contact tracing was so good it barely had to lock down, says a headline on the US-based Business Insider.
The newspaper quotes a report published by thinktank The Lowy Institute in January as saying Vietnam was ranked second, behind New Zealand, out of 98 countries in their response to COVID-19.
Kamal Malhotra, a United Nations resident coordinator in Vietnam, said the country's success in handling the virus came down to three things: contact tracing, strategic testing, and clear messaging.
"Instead of testing everyone, they tested those identified in contact tracing. The borders were shut down and everyone who came into the country was quarantined in government facilities — for free."
Credendo Group's offices in Germany and Austria have published a study to evaluate the level of risk in Vietnam, which emphasised that the Southeast Asian country is continuing its successful economic story after its good performance in controlling the COVID-19 pandemic.
The article quoted the latest country study of Credendo, saying that Vietnam has been one of the few highly resilient countries during the unprecedented COVID-19 shock.
Khanh Hoa reclaims 10,000m2 of leased sea surface for public use
The government of Khanh Hoa Province has reclaimed 10,000 square meters of the sea surface in Nha Trang City, which was previously leased to businesses, for public use, said Nguyen Tan Tuan, chairman of the province, on February 24.
The 10,000 square meters of sea surface is located in the Bai Duong area in the eastern part of Tran Phu Street in Loc Tho Ward. The south-central province had earlier leased the water area to the Sovico Khanh Hoa Company to serve the tourists of the Ana Mandara Resort, reported Thanh Nien Online.
As of now, the province has no intention of extending the lease contract and the company is also willing to return the property. Thus, the province took it back and handed it over to the authorities of Loc Tho Ward to manage it as a public beach.
The Ana Mandara Resort was built in 1995, covering an area of 26,000 square meters, with its lease term having expired. The provincial government had handed over the area to an investor at the Bai Dai area to develop a new project. Once the first phase of the Ana Mandara Cam Ranh project reaches completion by the end of this year, the Ana Mandara Resort will have to be relocated.
Transport Dept. proposes banning rudimentary vehicles in HCMC after 2025
The HCMC Department of Transport has written to the city's government proposing to restrict three-wheeler and rudimentary vehicles from entering downtown HCMC and to eliminate these vehicles from the streets after 2025.
The department suggested the municipal government limit the use of these vehicles in two phases, reported VnExpress news site.
From now until 2022, all three-wheeler and non-motor vehicles are banned from entering the inner-city areas which are confined by the following roads: Hai Ba Trung – Ton Duc Thang – Ham Nghi – Pham Ngu Lao – Nguyen Thi Nghia – Cach Mang Thang Tam – Dien Bien Phu – Hai Ba Trung.
Besides this, these vehicles are not allowed to enter some routes such as Phan Dinh Giot, Truong Son, Nam Ky Khoi Nghia and Vo Van Kiet.
Also, between 5:00 and 13:00 and 16:00 and 22:00, the vehicles are banned from entering the inner-city locations confined by streets such as National Highway No.1, Hanoi Highway, Mai Chi Tho, Dong Van Cong, Vo Chi Cong, Phu My Bridge and Nguyen Van Linh.
The department also suggested that the vehicles should be banned from travelling on eight streets including National Highways 1, 1K, 13, 50, 22 and the Hanoi Highway between 6:00 and 8:00 and 16:00 and 19:00.
In the 2022-2025 period, the streets limiting the entry of these vehicles will remain unchanged, but the restriction time should be extended. From 2025 onward, these vehicles should be completely banned, said the department.
HCMC sends enlistment invitation to nearly 4,000 young people this year
The Ho Chi Minh City Military Services Council informed that nearly 4,000 young adults in the age group of 18 to 25 were sent enlistment invitations this year.
Accordingly, around 41.95 percent of the enlistees hold intermediate level, college and university degrees and 2.5 percent of them are party members.
The figures were informed at the meeting of the Ho Chi Minh City Military Services Council under the witness of Major General Nguyen Van Nam, Member of the Standing Board of the Ho Chi Minh City Party Committee, Standing Deputy Chairman of the Ho Chi Minh City Military Services Council on February 25.
In order to ensure strict implementation of the Covid-19 pandemic prevention and control measures, most of enlistees will be taken samples for SARS-CoV-2 testing before the enlistee handover ceremonies on March 3.
Major General Nguyen Van Nam praised activities and practical programs of the party committees and authorities at all levels for recruitment such as granting saving books and gifts to recruited soldiers, supporting enlistees' families with difficult circumstances with the total funds of nearly VND6 million (US$260) a person.
Amidst the current complicated Covid-19 pandemic situation, the enlistee reception and handover ceremonies in localities are recommended to take place quickly with athe maximum time of 20 minutes as well as minimize their relatives in seeing off ceremonies, emphasized Mr. Nam.
Can Gio sea reclamation project comprises financial, economic subdivisions
The People's Committee of Ho Chi Minh City has just approved the detailed plan of 1/500 proportion for four financial and economic subdivisions of A, B, C and D covering on a total area of 2,870 hectares of Can Gio sea reclamation tourist urban area, aiming to turn Can Gio into a sustainable eco-urban area.
Accordingly, subdivision C has a scale of 303.47hectares of land, which will become a financial, economic, commercial and service center with harbors, luxury resorts, villas, skyscrapers. This area will have an estimated population of about 26,300 people.
In addition, theme park, golf course, luxury resorts, townhouses, villas, apartments, commercial services, offices, hotels will be built in 771.05- hectare subdivision A with the maximum population of 65,113 people.
Meanwhile, subdivision B will have residential areas, tourism resorts, service facilities, urban green tree spaces and key technical infrastructure area on 586.88 hectares with a capacity of accommodating around 71,300 people.
Spreading over nearly 450 hectares, subdivision D will become a center for commercial, luxury resort, modern urban area with many townhouses and villas.
Can Gio sea reclamation tourist urban area project covering 2,870 hectares is invested by Can Gio Tourist Urban Joint Stock Company (CTC). After coming into operation, the urban area is expected to serve more than 228,000 residents and welcome nearly 9 million visitors per year.
The project was officially begun construction in 2007, and until now, the investor has completed the first phase with an area of 908 hectares and the second phase is being implemented with a total area of over 1,577 hectares.
The project has a total investment capital of VND217,054 billion (US$9.4 million) after expansion adjustment from 600 hectares to 2,870 hectares.
Source: VNA/VNS/VOV/VIR/SGT/Nhan Dan/Hanoitimes
VIETNAM NEWS HEADLINES FEB. 26 have 7078 words, post on vietnamnet.vn at February 26, 2021. This is cached page on VietNam Breaking News. If you want remove this page, please contact us.