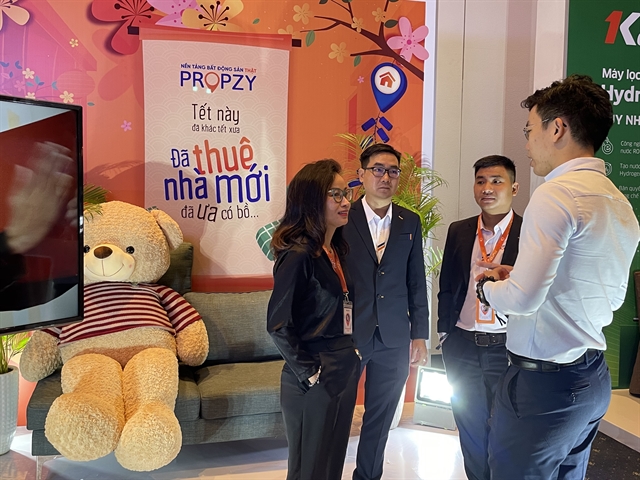 HCM CITY —  Proptech company Propzy is offering to provide technical support to start-ups from this year.
John Lê, its founder, said the company would share its experiences in becoming a successful start-up including the seeding process and how to raise capital with start-ups.
The start-up support programme will also connect them with mentors for support in term of technology, finance, marketing, and sales.
"We are ready to share our experiences with you to start a Vietnamese career and build a successful business," Lê who has 20 years of experience in start-up development in the US and Việt Nam, said.
A Propzy Hub will be established in February to develop a convenient working space for start-ups, he revealed.
Established in 2015, Propzy is a real estate technology business which has successfully raised US$37 million from foreign investors like Gaw Capital and SoftBank, who poured $25 million in series A funding. The other investors include Next Billion Ventures, RHL Ventures, Breeze, FEBE Ventures, RSquare and Insignia.
Propzy is a leader in the proptech industry and provides transparent online real-estate services. 
It is considered a pioneer in bringing the 'FIRE tech' solution to the customers, an acronym for finance, insurance and real-estate.
It has 30 transaction centres in HCM City with 700 employees and a database of 50,000 houses and apartments.
It is a real estate trading platform involved in buying, selling, renting, and managing houses and providing financial advice and legal assistance. 
Lê told Việt Nam News that his company would expand this year by opening offices in Hà Nội. — VNS 
Propzy to support start-up have 389 words, post on vietnamnews.vn at January 21, 2021. This is cached page on VietNam Breaking News. If you want remove this page, please contact us.