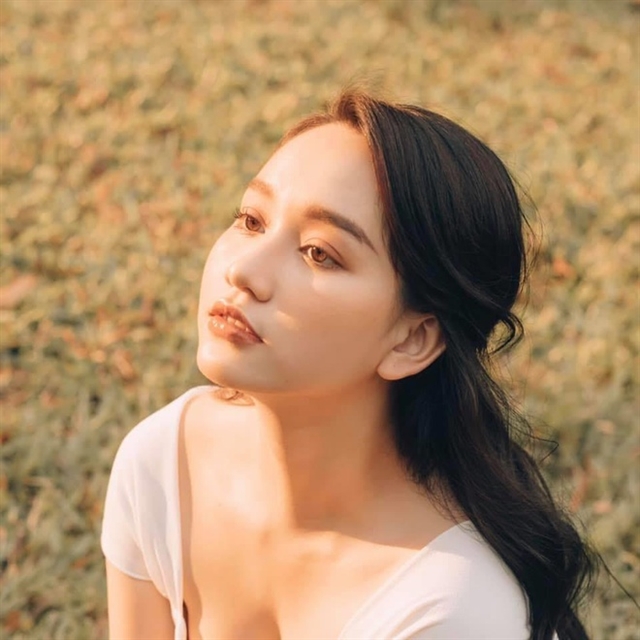 By Thu Anh
HCM CITY — Mắt Biếc (Dreamy Eyes), a production of HCM City-based film agency Galaxy Studio, will compete in the Best Foreign Language Film Category at the Oscar awards ceremony in March 2021, according to the Ministry of Culture, Sports and Tourism. 
The film, directed by Vietnamese-American Victor Vũ, was released in December last year. It earned a record VNĐ50 billion (US$2.1 million) in the first three days of its release and was listed among the industry's top 10 blockbusters with more than VNĐ127 billion ($5.5 million) at the box office. 
Mắt Biếc tells the love story of Ngạn, a rural boy from Quảng Nam Province, and his childhood friend, Hà Lan, during school time. Lan turns to love a rich man, but is betrayed. Ngạn, however, continues to stand by Lan.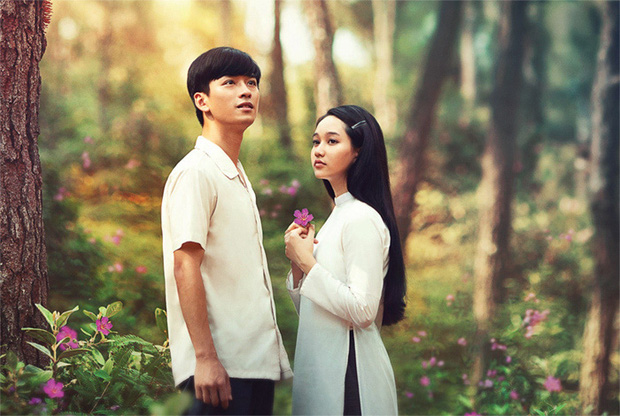 The film is based on a novel of the same name written by best-selling children's author Nguyễn Nhật Ánh. The book Mắt Biếc was published in 1990 and became a best-seller. It has been reprinted several times by Trẻ (Youth) Publishing House.
Director Vũ has shown an interest in filming Vietnamese books. Mắt Biếc is his second film based on Ánh's literary works.  
"I worked on writer Ánh's Mắt Biếc before filming. I hope my film will take audiences back to their childhood," said Vũ, a graduate of Loyola Marymount University in US.
Vũ worked with several thousand amateur and professional actors, aged between 16 and 22, during casting. He finally decided to choose new faces, Trần Nghĩa, Trúc Anh and Khánh Vân, to play the lead roles.  
"Mắt Biếc tells a story of youth and love. My young actors have no experience in film, but they are fresh," said Vũ. 
Vũ's first work based on Ánh's book was Tôi Thấy Hoa Vàng Trên Cỏ Xanh (Yellow Flowers on Green Grass), winner of the Golden Lotus Award for Best Feature Film and Best Director at the biennial 19th Việt Nam Film Festival in 2015. 
It was distributed abroad by Fortissimo Films Hong Kong. In Việt Nam, the film earned around VNĐ80 billion (US$3.59 million) in ticket sales in 2015. 
Tôi Thấy Hoa Vàng Trên Cỏ Xanh was chosen to compete in the Best Foreign Language Film Category at the Oscars 2017.
"I learned a lot about Việt Nam's history, and its traditional culture and lifestyle," said Vũ, who returned to Việt Nam to develop his career after finishing his studies. 
Vũ's first film in Việt Nam, Chuyện Tình Xa Xứ (Passport to Love), was a romantic comedy distributed in Việt Nam and the US in 2008. The film was named Favourite Film at the 2008 Golden Kite Awards from the Việt Nam Cinematography Association. 
In 2012, his third film, Thiên Mệnh Anh Hùng (Blood Letter), a kung fu production, won the jury prize at the International Film Festival in Hà Nội. 
One year later, his Bí Mật Thảm Đỏ (Scandal), a work about the dark side of show business, received the Golden Kite Prize for Best Director.
Both films set box office records.  
His two thriller films Quả Tim Máu (Vengeful Heart) and Người Bất Tử (The Immortal), featuring movie stars Thái Hòa and Quách Ngọc Ngoan, were box-office records.   
Vũ loves capturing landscapes across the country in his films. Through his productions, beautiful scenes in Hà Nội and provinces such as Hà Nam, Hưng Yên, Quảng Bình, Tiền Giang and Đồng Nai are featured.
His latest horror film, Thiên Thần Hộ Mệnh (The Guardien), was completed in April and is expected to be a box office hit next year. 
Thanh Hiệp, a movie critic in HCM City, said: "Vũ has a lot of experience in the industry. He combines Vietnamese and Hollywood styles in his art." VNS
Vietnamese film by Việt kiều director to compete at Oscars 2021 ​​​​​​​ have 826 words, post on vietnamnews.vn at December 14, 2020. This is cached page on VietNam Breaking News. If you want remove this page, please contact us.