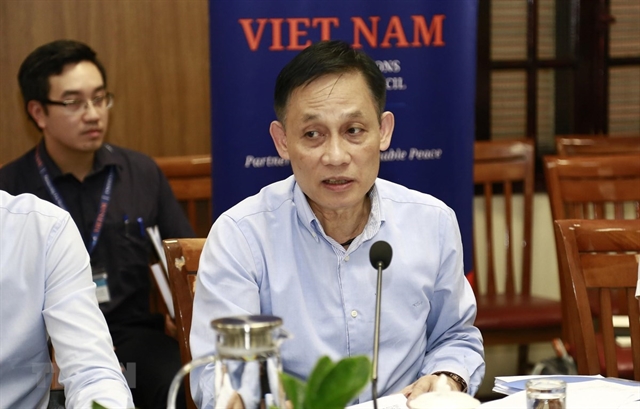 HÀ NỘI — Việt Nam performed its role as a non-permanent member of the United Nations Security Council (UNSC) well in the first half of this year, contributing to creating an international and regional environment conducive to national development and bolstering ties with countries for the common goal of peace, stability, and prosperity, Deputy Foreign Minister Lê Hoài Trung has said.
Prime Minister Nguyễn Xuân Phúc also said Việt Nam would do its best to perform its role as a UNSC non-permanent member well in an article written in June last year. He stressed that Việt Nam supported multilateral co-operation and the UN and the World Health Organisation (WHO) in particular in an address to the online meeting of the 73rd World Health Assembly on May 19.
Rapid, complicated and uncertain developments in the world due to competition among major powers and rising tension in hotspots all over the world were big challenges in the first half of this year.
The COVID-19 pandemic also left a serious impact on every aspect of life.
In a spirit of partnership for sustainable peace, Trung said "Việt Nam always observes the UN Charter and basic principles of international law; supports the seeking of solutions to regional and global disputes and conflicts via negotiations, considering the interests of parties concerned; and stands ready to share its experience in national development and regional and global integration."
Việt Nam responded and participated in important activities organised by the UNSC. 
This was demonstrated by the fact that Deputy Prime Minister and Foreign Minister Phạm Bình Minh made a speech at a high-level virtual meeting entitled '75th Anniversary of the end of World War II' in response to an invitation by Estonian Foreign Minister Urmas Reinsalu.
In line with Decree No.25 dated August 8, 2018, by the Party Central Committee's Secretariat on strengthening multilateral diplomacy, Việt Nam has strived to play its role as a mediator in narrowing differences between countries in dealing with complex issues including conflict between Israel and Palestine, water conflict between Egypt, Ethiopia and Sudan over the Grand Ethiopian Renaissance Dam and on how to respond to COVID-19 pandemic.
In complex cases, the country took a balanced and constructive approach, meeting the interests of parties concerned and the international community while protecting its stance and interests on important peace and security issues.
Việt Nam performing UNSC role well: Deputy FM have 516 words, post on vietnamnews.vn at July 17, 2020. This is cached page on VietNam Breaking News. If you want remove this page, please contact us.