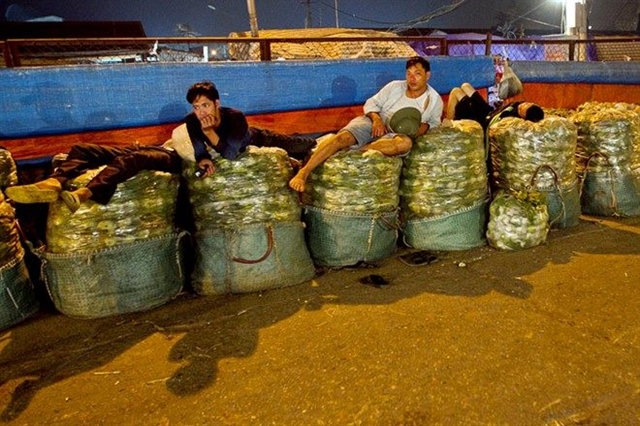 HÀ NỘI — Local and international experts discussed measures to improve health of migrants at a workshop held by the Ministry of Health, the World Health Organisation and the International Organisation for Migration in Hà Nội on Tuesday.
Speaking at the event, deputy director of the health ministry's Administration of Medical Examination Cao Hưng Thái said the rapid growth of population migration in the world as well as in Việt Nam impacts public health and requires proper response from the health sector.
"International human rights standards and conventions have been developed to protect the rights of migrants and refugees, including the rights to the health of migrants. However, many refugees and migrants often have limited access to health services and lack of financial protection for their health. Lack of universal health coverage can lead to high expenses for refugees and migrants, many of them had to pay their own pockets for medical services," said Thái.
"I believe that the workshop will provide direction, plan priorities in the next phase to enhance access and use of health care services for migrants."
Participants agreed the majority of migrants were young and healthy but faced health challenges due to the lack of health coverage. They are also vulnerable due to impacts of conflicts, disasters and demographic trends or policies and legal frameworks, including work and travel restrictions.   
They heard there is an increasing trend of migration in Việt Nam, both internal and international migration. It is estimated there were about 2.6 million Vietnamese people living and working abroad in 2016, according to the Migration in Việt Nam report of the International Organisation for Migration. Internal migration rate was about 13.6 per cent of population in 2015, according to the General Statistics Office.
At the workshop, participants updated the current situation of migration in the world, the region and in Việt Nam and discussed measures and actions to promote the health of migrants in the future. They also shared results of latest studies on the situation of migration health in Việt Nam.
It is estimated worldwide there are about 1 billion migrants including 258 million international migrants and 763 million internal migrants, equivalent to one seventh of the world's population. About 68 million of internal and international migrants in the world are forced to relocate from their homes. — VNS
Workshop discusses health of migrants in Việt Nam have 498 words, post on vietnamnews.vn at December 10, 2019. This is cached page on VietNam Breaking News. If you want remove this page, please contact us.