HÀ NỘI — The Military Band Service of the National Guard of Russia will perform for the first time in Việt Nam on Friday and Sunday. 
The performances will take place at the Việt Nam National Academy of Music (VNAM)'s Grand Hall and at the Quảng Ninh Centre for Exhibition and Fair at the invitation of the Việt Nam Musician's Association.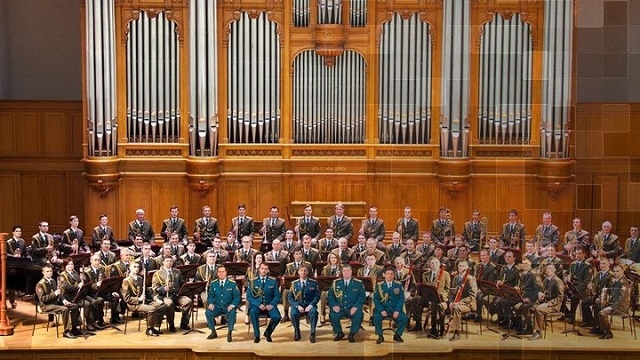 The repertoire includes 32 classical and modern music pieces and songs from Russia, Việt Nam and other popular international pieces.
The performance will highlight Vietnamese and Russian songs including Đàn Sếu (Cranes), which is translated into Vietnamese by poet Lê Tự Minh. Composed in 1968, the song is one of the most famous Russian songs about World War II. 
The band will play Vietnamese folk song Trống Cơm (The Cylindrical Drum) and quan họ (love duet) song Người Ở Đừng Về (My Darling, Please Don't Leave). 
Vietnamese A-list singers People's Artist Quang Thọ, Tùng Dương and Lan Anh will be accompanied by the band to sing at the performances. 
"This is one of the activities to celebrate the friendship year between Việt Nam and Russia," said Đỗ Hồng Quân, chairman of the musician association. 
"The performances will be a milestone to promote culture co-operation and exchange between the two countries and respect traditional culture and musical relations."
Established in 1956 by the then Government of the Soviet Union, the band is a special military unit that performs military music for the guard of honour of the Russian Armed Forces; in the reception ceremonies of hundreds of heads of state and has played its music for national events. 
It is directly run by Russian President Vladimir Putin. It is best known for playing at the 1980 Summer Olympics, the Yalta and Potsdam Conferences and the World Youth and Student Festival.
The 80-member band include art director Colonel Vladimir Petrovich Vasyak, principal conductor Colonel Igor Lewandovsky; and Lieutenant-Colonel head of Clarinet Troupe Arkady Shmelev.
All of them have the Honoured Artist of Russia title. 
The performances will begin at 8pm at VNAM, 77 Hào Nam Street and Quảng Ninh Centre in Trần Quốc Nghiễn Street, Hạ Long City. VNS