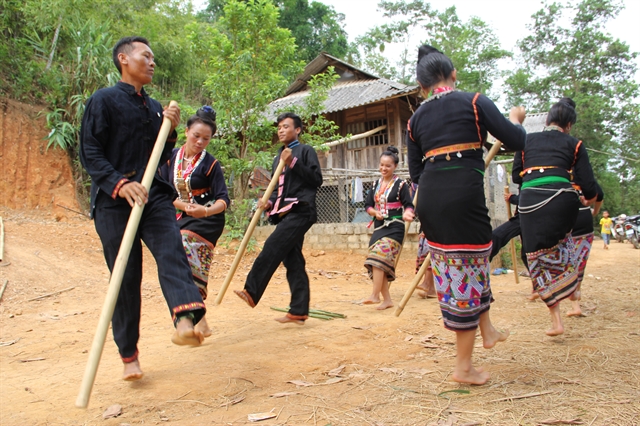 HÀ NỘI – The unique music of bamboo flutes played with the nose of Khơ Mú ethnic minority people will be played during an event at the Museum of Ethnology in Hà Nội on November 23-24.
The programme will introduce music of the Khơ Mú people living in Nghệ An and Điện Biên provinces with the participation of 19 artisans.
Visitors will have a chance to meet with the artists and learn to make traditional musical instruments of the Khơ Mú such as nose flute, drum set, jew harp and bamboo castanets. The audience will also join the Khơ Mú artists in various dances such as múa sạp (dance between bamboo poles) and múa boòng bụ (dance while beating on bamboo tubes).
"The traditional musical instruments are varied and unique including percussion, stringed instruments and wind instruments," said PhD Bùi Nhật Quang, director of the museum.
"The Khơ Mú often use them in festivals, anniversaries and weddings. They also perform folk singing and dancing.
"We have worked with culture departments of Nghệ An and Điện Biên provinces where the local people still preserve their music to introduce the unique cultural heritage to the public," he said.
"Through the event, we want to raise awareness of ethnic minority culture and folk music, helping preserve the heritage."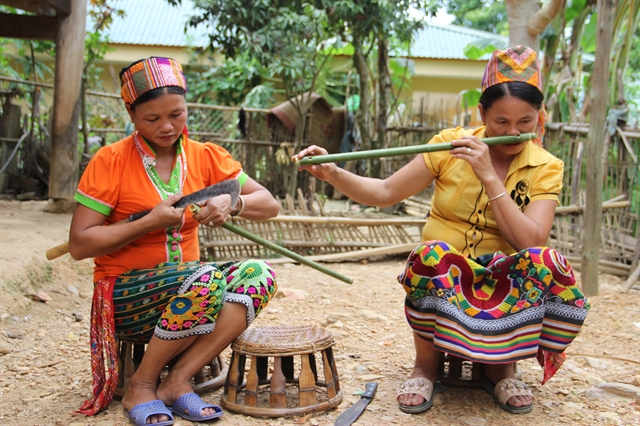 Also part of the event, US-born PhD Frank Porschan will host a talk show on culture and lifestyle of the Khơ Mú in Laos, Thailand, the US and Việt Nam.
Porschan is an independent consultant in cultural heritage and cultural policy and has been a folklorist at the Smithsonian Institution, a programme specialist for UNESCO and a lecturer at the Department of Anthropology of the University of Social Sciences and Humanities.
The discussion will take place on 2pm on November 23 with participation of many experts from the Museum of Ethnology, Việt Nam Institute for Musicology, the University of Social Sciences and Humanities. VNS