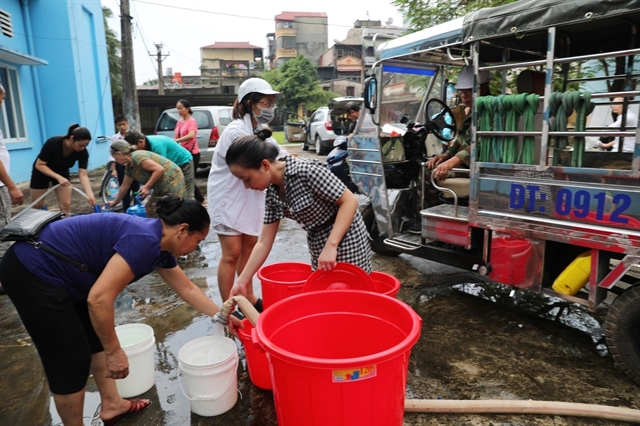 HÀ NỘI — The Hà Nội People's Committee has assigned Aqua One JSC to conduct a clean water plant project for residents in the southwest of the city.
The Xuân Mai plant will supply 600,000cu.m per day.
The decision was released after voters in Ứng Hòa District reported that water taken from wells was contaminated with arsenic. Long-term exposure to arsenic can cause cancer and skin diseases. It has also been associated with cardiovascular disease and diabetes.
Early childhood exposure had been linked to negative impacts on cognitive development and increased deaths in young adults, according to the World Health Organisation.
To ensure people's health, voters asked authorities to drive the progress of clean water projects for the district.
In a letter answering the voters' proposal, the Hà Nội People's Committee said that on June 24, 2017, the city had assigned Aqua One and the Đuống River Surface Water Plant to supply water for the districts of Thường Tín, Mỹ Đức, Ứng Hòa and Thanh Oai. The project is expected to be completed next year.
The city's People's Committee has also assigned Aqua One to implement the Xuân Mai project. Work on the plant is scheduled to start this year.
Total investment for the plant is more than VNĐ3 trillion (US$132.2 million). — VNS