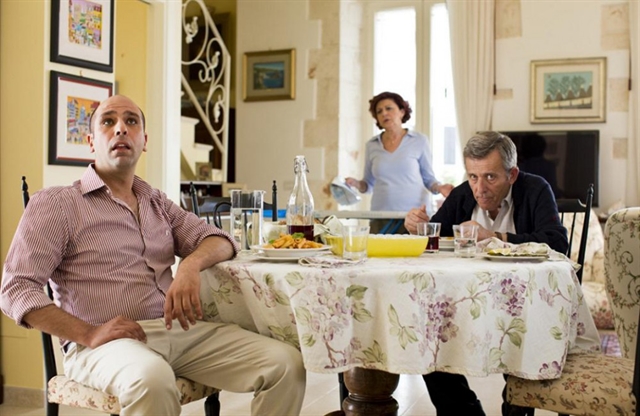 HÀ NỘI – Lý Thái Tổ Garden next to Hoàn Kiếm Lake will transform into Piazza Italia (Italian Square) on November 23 and 24, offering a truly Italian experience.
Visitors will have the opportunity to dive into various aspects of Italian lifestyle, such as gastronomy, music, design, fashion, cinema, and sport, according to Ambassador Antonio Alessandro.
The annual events of Piazza Italia and Italian Gastronomy Week aim to strengthen the friendship and mutual understanding between the two countries as well as promoting Italian lifestyle to Vietnamese people. It's a part of a global programme to introduce the image of Italy.
Piazza Italia will let visitors feel they have arrived in Rome. They will breathe in the Italian atmosphere with a fashion show by Aristino, cooking demonstrations and competitions by Italian food strategist and chef Stefania Corrado; a karaoke contest; football presentations by AC Milan Academy; screening of live football matches of the Italian "Serie A" in cooperation with FPT- Television; as well as a screening of the Italian film 'Quo vado?' directed by Checco Zalone in 2016.
The event will feature concerts by the original "a cappella" group Mezzotono, jazz singer Simona De Rosa from Naples, Morning Glory jazz band from Hải Phòng, teachers and students from the National University of Arts Education, artists from Thăng Long Music and Dance Theatre and international music with Italian DJ Walter Natale.
In the framework of the fourth Italian Gastronomy Week in Việt Nam, a food court will feature some of the best Italian restaurants in Hà Nội and distributors of Italian products. It will be a diverse journey through the extraordinary Italian taste.
Chef Corrado will host master classes with KOTO cooking school and give prizes for winners of the writing contest organised by the embassy about Italian culinary culture.
On display are some of the best Italian brands in Việt Nam, iconic products of Italian design, information on Italian culture, studying in Italy, business opportunities and other Italian activities in Việt Nam. VNS