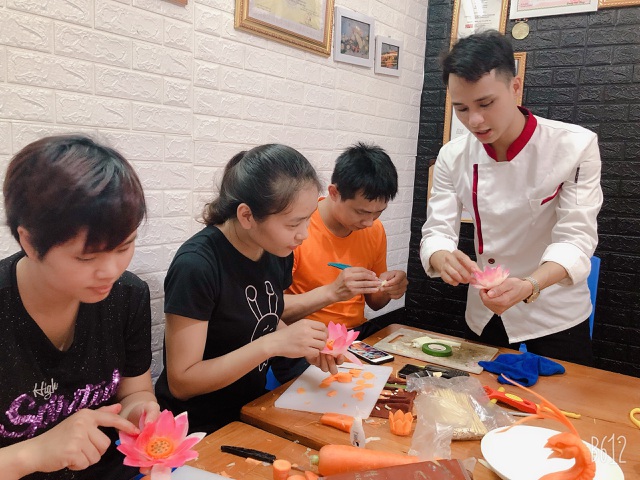 HÀ NỘI — A Vietnamese Cuisine Day in France will be held in Perpignan, France this week.
This is the first event co-organised by the Foreign Ministry's Culture Diplomacy, UNESCO and the Việt Nam Chefs' Association in the area.
Nguyễn Thường Quân, chairman of the association, said there will be around 500 guests representing politics, enterprises involving cuisine, tourism, hotels, French chefs, along with members of the Vietnamese community in France and other European countries.
The event will feature art performances and cooking featuring delicacies from three regions.
A workshop on eight UNESCO recognised heritages in Việt Nam and Vietnamese culinary art will also take place.
"Five chefs from Việt Nam, who will cook dishes of different regions, will show off their talent at the event," Quân said. "Some will be making decorative dishes using vegetables, roots and fruits. We would like to tell a cultural story and advertise destinations in Việt Nam to locals."
Trần Đức Long, born in 1993 in Ninh Bình, is the youngest artisan at the event. He said he is proud to introduce Vietnamese culinary art to international friends.
Long will carve fruits and roots to decorate meals and make an edible sculpture from the food.
"It will look like a beautiful landscape of mountain and river with a pair of peasants, flowers and other birds," he said.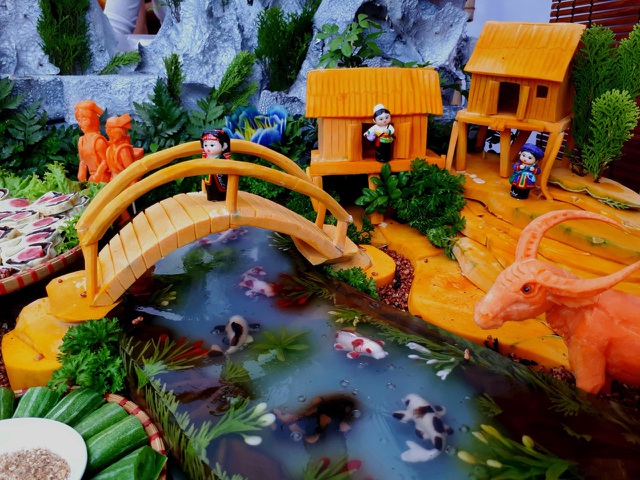 Long's creation will use lotuses cut from various roots, fruits and vegetables like carrot, pumpkins, papaya and red chilly.
"I'd like also learn something from French cuisine,' he said.
Artisan Trương Thị Định, from Huế said Huế has been longed compared as a capital citadel of cuisine.
"Huế's dishes are simple but reveal delicacy and complexity in flavour and ways of processing," she said.
"Beside Hương River, Ngự Mountain and the relic system of the ancient citadel, culinary art plays an important luring power to tourists," she said.
"I hope I can help more foreigners want to explore Việt Nam and Huế through the event," she added.
She will prepare six dishes including bánh khọt (fried shrimp rice pancake), bánh đậu xanh (green bean cake), chè khoai tím (sweetened porridge), and bánh bột lọc (rice flour dumpling with shrimp).
Some materials are brought to the site from Việt Nam while some fresh materials will be bought at Vietnamese market in Paris. The event will be held on October 17 and 18. — VNS
Vietnamese Cuisine praised in France have 584 words, post on vietnamnews.vn at October 16, 2019. This is cached page on VietNam Breaking News. If you want remove this page, please contact us.