By Văn Châu
ĐỒNG THÁP – Adventurous eaters should wait no more and make a beeline for Đồng Tháp Province, the perfect place to sample exotic dishes that will surely amass a bevy of "likes" on your Instagram account. 
Yes, Đồng Tháp is known for its destinations and as the "kingdom of lotus", but many of its dishes are also justifiably famous and cannot be found in other regions in the country.
Some of the most popular are Cao Lãnh grilled mice in terracotta jar, steamed rice in lotus leaves, snakehead fish smoked in rice straw, hotpot with Linh fish and cork flowers, and Sa Đéc rice noodle soup.
Between bites of these savory meals, you can visit the province's main attractions: Tràm Chim National Park, Gáo Giồng Eco-Tourism Park, Xẻo Quýt Eco-Tourism site, Sa Đéc flower village, the ancient house of Hùynh Thủy Lê, and the Kiến An Cung Pagoda.
But if sampling local cuisine is your passion, then you should spend time looking for its strange and wonderful dishes.
Ask any local and they will first recommend a dish that is considered a bit of a luxury: rice steamed in lotus leaves. With simple ingredients of rice, lotus seeds, sesame salt, shrimp and carrots, it can be otherworldly in the hands of a skilled chef.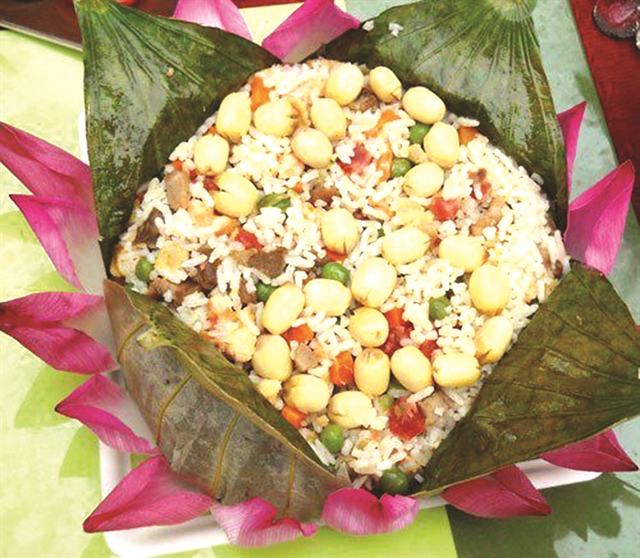 In Sa Đéc, a city known for its ornamental plants and bonsai, you should try hủ tiếu, made with noodles, pig's bones, fresh shrimp and other ingredients. The Sẩm shop, one of the best places to find hủ tiếu Sa Đéc, can be found at 188 Trần Hưng Đạo Street. Diners from around the country often crowd its small space.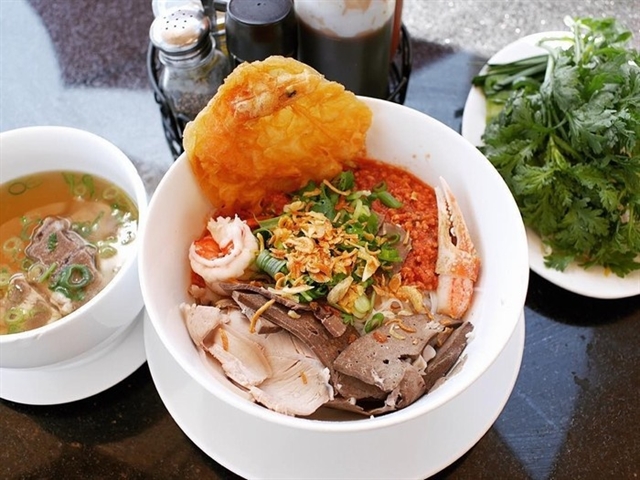 Tăng Kiến Hưng, the shop's owner, says that a special rice locally known as gạo ngang is cultivated in the traditional craft village Tân Phú Đông.  
"Our cooks go to the market early in the day to select pig bones and pork meat (used to make char síu) and buy bean sprouts, quail eggs, onions, celery, scallions and turnips," he says. 
Hưng's mother, who is no longer alive, began making the dish more than 50 years ago with high-quality fish, oyster and soy sauces as well as vinegar and sesame oil bought from prestigious suppliers.
Dishes with country soul
Another famous dish of Đồng Tháp is snakehead fish smoked inside a burning mound of rice straw. The fish is first prepared and washed with unrefined salt and rinsed, and is then pierced with a stalk of lemongrass which removes the odour and adds a wonderful aroma.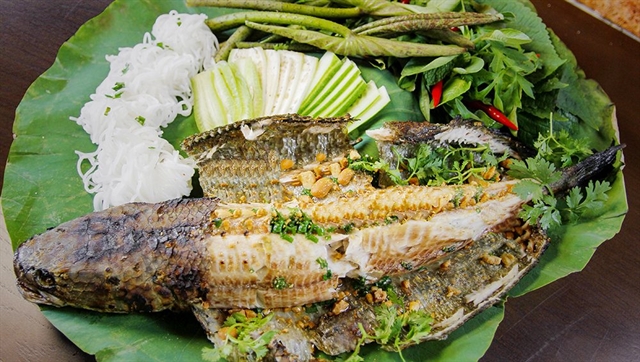 The fish are placed in a vertical position in the ground and covered with rice straw, which is lit to make a fire that lasts about 20 minutes. After the straw is removed, the blackened skin of the fish is scraped off. Green onion oil is then poured over the fish, which is rolled in a lotus leaf along with crushed peanuts, vegetables and herbs. The entire roll is then wrapped with rice paper. 
A dipping sauce made with sweet-sour tamarind and fish sauce is served alongside the dish, which is said to represent the soul of the countryside of Đồng Tháp.
Another provincial speciality is the Cao Lãnh grilled mouse in a clay jar. The mice, which live in rice fields, only eat herbs and rice, so their meat is firm and aromatic. Diners say the dish tastes like wild deer. 
After the guts, skin and claws are removed, the mice are marinated with lemongrass and chili for 15 minutes and placed on top of a clay jar using special hangers and grilled for one hour under burning straw.
The mice are bathed in oil and spices and turned over periodically. With tender meat and a crispy exterior, the meat is served with a mixture of salt, pepper and lime juice as well as green banana, tomato, cucumber and Vietnamese mint.
Besides these unusual dishes, Đồng Tháp is known for it honey wine, cá linh (small carp) with điển điển (river hemp) flower hotpot, a delicacy of the region in the flood season, and nem lai vung (fermented pork roll), a delicious gift for friends and family members.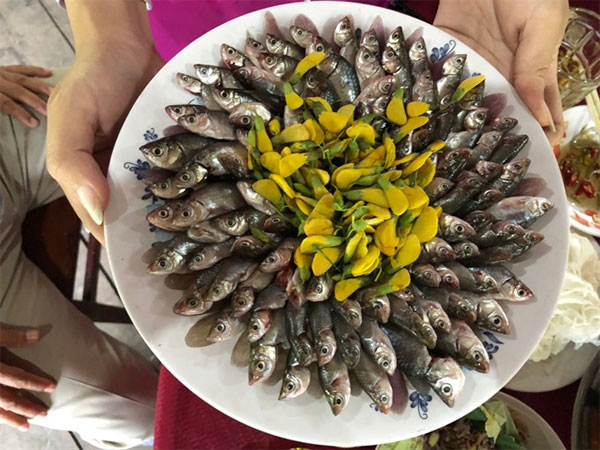 Đồng Tháp is about 160km from HCM City. You can take a bus for only VNĐ115,000 ($5), drive a motorbike, or hire a car. The trip will take about three to four hours. For accommodation, if you are want to understand farming life in Đồng Tháp, choose a homestay where the owner will show you how to harvest rice, catch fish with nets, tend vegetables, and catch ducks.
The price for a night at a homestay ranges from VNĐ500,000 to VNĐ1 million ($21- $42) including food and activities. Đồng Tháp also has many hotels that start as low as VND400,000 ($17). – VNS