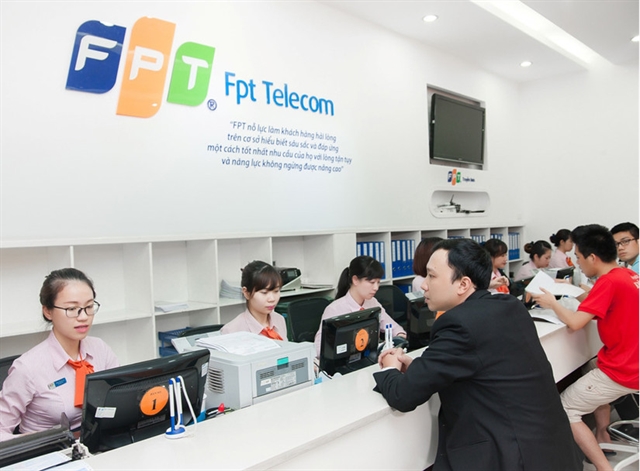 HÀ NỘI — Vietnamese shares finished almost flat on Monday as investors were discouraged from making new purchases amid a lack of supporting information.
The benchmark VN-Index on the Hồ Chí Minh Stock Exchange inched up 0.10 per cent to close at 975.31 points.
The VN-Index lost 1.69 per cent in total last week.
More than 174.5 million shares were traded on the southern bourse, worth VNĐ3.8 trillion (US$163.4 million).
The Vietnamese stock market was clouded by heavy caution among investors as they found both the macroeconomy and business community lacked supporting information.
The US-China trade war continued to cast a shadow over global stock markets, according to MB Securities Co (MBS).
To deal with US trade tariffs and the outflow of foreign capital, China has depreciated its currency to below seven per dollar. In addition, the Chinese government is planning to launch its own cryptocurrency to stabilise and strengthen its economy against external factors.
Those developments have all but confirmed predictions no trade pact will be reached before the US presidential election in 2020.
In addition, the corporate earnings season is drawing to a close without any extraordinary results, further dragging down investor sentiment, Thành Công Securities Co (TCSC) said in its daily report.
Net foreign selling also had a negative impact on the market. Foreign investors net-sold VNĐ18 billion ($776,000) on the Hồ Chí Minh Stock Exchange.
Poor market sentiment brought down 153 stocks on the southern market while 147 stocks increased.
Large-cap companies performed well, pulling the blue-chip VN30-Index up 0.41 per cent to 882.23 points.
In the VN30 basket, 14 of the 30 largest stocks by market capitalisation and trading liquidity increased while 12 declined.
Technology and retail stocks were the best performers as their sector indices gained 0.9 per cent and 2 per cent respectively, data on vietstock.vn showed.
Driving those sectors up were FPT Corporation (FPT), Digital World (DGW) and Mobile World (MWG), which all rose by between 0.9 per cent and 4 per cent.
According to TCSC, current conditions will keep the market stagnant. The market will continue searching for consolidation before rising again.
In the next day, the VN-Index could stay flat and hover in the 969-983 point range and investors are expected to sell more to preserve their portfolios, according to Sài Gòn-Hà Nội Securities (SHS).
On the Hà Nội Stock Exchange, the HNX-Index ended the day at 102.82 points, almost unchanged from Friday's close of 102.79 points.
The HNX-Index fell a total of 0.12 per cent last week.
More than 29 million shares were traded on the northern market, worth VNĐ361 billion. — VNS
VN stocks post small gains amid poor market sentiment have 541 words, post on vietnamnews.vn at August 13, 2019. This is cached page on VietNam Breaking News. If you want remove this page, please contact us.