Việt Nam's internet economy has developed strongly in the past, including growth of e-commerce in all fields of the socio-economy. Trần Văn Trọng, Chief of the Việt Nam E-Commerce Association's Office, told to Vietnam News Agency about this issue.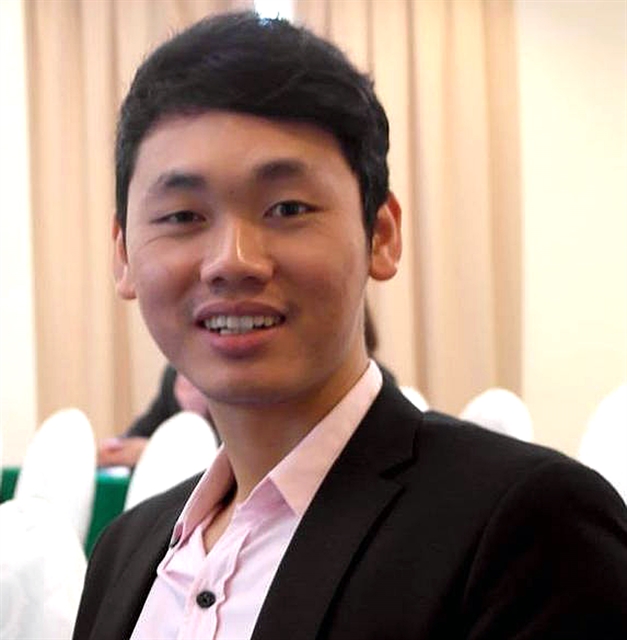 A recent joint study on Southeast Asia's internet economy by 2025 of Google and Temasek Holdings, said value will reach US$33 billion by 2025. What are your thoughts about this figure and the potential of Việt Nam's internet economic development?
In Việt Nam, the internet economy and e-commerce are similar. Việt Nam's e-commerce includes online retail, online travel, social media and motorbike and car booking services including fast food delivery. Many other fields are gradually participating in e-commerce market such as education and health care services.
According to the association's report, the growth rate of e-commerce in 2018 was more than 30 per cent and value of the domestic e-commerce market in 2018 reached $7.8 billion.
If the growth rate remained until 2025, Việt Nam it would not be hard to achieve the figure.
In recent years, we have seen an increase of investment in Vietnamese e-commerce from local and foreign enterprises in many fields including online trading floors, online travel and online motorbike and car booking.
What fields have great potential in e-commerce development in the future?
We now see four major services having e-commerce development, including online retail, social media, online travel and online motorbike and car booking. These services have had fast growth in recent years and many foreign enterprises have invested in them.
Online motorbike and car booking and food delivery have attracted investment from many companies. Online travel is also large.
We also see many foreign investment funds put funds in e-commerce such as Lazada, Shopee or Tiki, showing strong growth and attention of foreign businesses to these key services.
What has the Vietnamese Government done to develop internet economy?
The Government has nearly completed a legal system for e-commerce development as well as internet economy to ensure interests and duty of both businesses and consumers when joining the local e-commerce market.
In addition, the State agencies have held activities to raise awareness and skills of enterprises when entering the e-commerce market.
The Government's actions have promoted development of the internet economy and e-commerce market in recently years.
Việt Nam has great potential in internet economic development, attracting investment from many large foreign enterprises. How do domestic enterprises join the local e-commerce market?
Traditional commerce or e-commerce and internet economy always have competition. However, the competitiveness in the internet economy is more than the traditional model. Local enterprises must compete with not only domestic rivals but also foreign enterprises.
Domestic enterprises, especially small- and medium-sized enterprises, have advantages in developing e-commerce activities, including knowledge about the culture and consumption habit of Vietnamese people as well as market demand. They could develop e-commerce activities in the niche market with niche products.
The market with more competitiveness will create more benefits for consumers. In the long term, Vietnamese consumers will have opportunities to experience e-commerce services with suitable price and good quality.
What are challenges for internet economic, including e-commerce in the future?
In the association's e-Business Index survey, about 70 per cent of online transactions have been implemented in Hà Nội and HCM City while 20 per cent of online transactions have been in other three cities of Hải Phòng, Đà Nẵng and Cần Thơ with the remaining in other localities and the rural area.
However, about 70 per cent of the population is located in the rural, mountainous and remote areas and those places are the potential market that businesses need to put investment in the future.
In addition, enterprises not only in Hà Nội and HCM City but also in rural and remote areas have lacked knowledge about rights and obligations as well as benefits of e-commerce development when participating in e-commerce market and the internet economy in general. Most of them do not have much experience, skills and not many e-commerce activities.
What should Việt Nam do to develop its internet economy as well as e-commerce?
The development of e-commerce in particular and internet economy in general needs sustainability. Therefore, Việt Nam should promote communications on the development of e-commerce in cities and localities outside five cities of Hà Nội, HCM City, Hải Phòng, Đà Nẵng and Cần Thơ. That would narrow the gap of e-commerce development between the group of those five cities and the group of other localities and between urban and rural area.
In addition, we need to continuously support businesses in the five cities, creating more favourable conditions for them in increasing their investment in e-commerce activities. The support should include the completion of legal systems and policies and the reform of administrative procedures as well as the provision of skills of applying efficiently e-commerce for doing business and e-commerce trends in the world.
To develop e-commerce in the rural area, the association has coordinated with the Department of E-Commerce and Digital Economy, Ministry of Industry and Trade, to have many communications activities.
In the future, we will implement a sustainable e-commerce development programme to support for localities, including products of specific business villages or specialised products such as Bến Tre Province with coconut product.
We will support them to apply e-commerce and then, the association will build its branches in localities to solve obstacles in process of developing e-commerce, especially for individual business households and small- and medium-sized enterprises. — VNS
Việt Nam needs sustainable e-commerce development have 1072 words, post on vietnamnews.vn at April 25, 2019. This is cached page on VietNam Breaking News. If you want remove this page, please contact us.