VietNamNet Bridge – VCAR, a new generation Limousine of Vietnam, has been launched at a recent ceremony with the participation of nearly 300 businessmen and investors from many Southeast Asian countries like Malaysia, the Philippines, Thailand and Singapore. 
Since the limousine first appeared in Vietnam 5 years ago, thousands of limousines with luxurious and comfortable interiorshave been sold. To grasp this trend, Vinter Capital Group Corporation and its close joint venture partner, Dasan, has manufactured limousines with VCAR brand for the purpose of exporting to Malaysia and other Southeast Asian countries,with the support of the parent company Dynamic Investment Fund from Vinter Capital Group Corporation based in Malaysia, Vietnam and Thailand. 
At the launching ceremony of the new model of limousine, Vinter and Dasan introduced the three versions of VCAR New Generation Limousines, includingVCAR VIP, VCARSolati and VCAR X with excellent and valuable interiors. 
"VCAR Limousine brings about totally new experiences with luxury and comfortable interiors. I hope that the venture between Vinter Capital Group and Dasan will create and bring more versions of VCAR limousine, especially VCAR X to Malaysia in the coming time", said a Malaysian entrepreneur at the ceremony.
"Limousine has beenfavored in Vietnam since the very first day. Six versions of limousine have been introduced in the market for the past 5 years. All the essentials of limousine in Vietnam are currently crystallized in VCAR X, a President's new generation version in Vietnam, produced by Dasan," said Mr. Le Thanh Tuan, President of VCAR Limousine. 
"The Malaysian market is hard-to-please and much larger compared to Vietnam. Even though the population of Malaysia is only one third of Vietnam, Malaysia's GDP is three times higher than that of Vietnam. Malaysia's total number of tourists and revenue from tourism are three times higher, and the income per capita is six times higher. The transportation infrastructure is also one of the best among ASEAN countries. Therefore, VCAR X with its outstanding features would be able to meet the best needs in Malaysia. We believe that the limousine, which is highly favored in Vietnam, could be developed in Malaysia," Tuan said.
Dasan and Vinter Capital Grouphave conducted a lot of researches, improvement and investment in order to produce the VCAR limousine with the best standard and unique design to satisfy requirements of the Malaysian market in particular and the Southeast Asian markets in general. 
President of Dasan, Mr. Dang Quang Khanh, said: "Dasan and Vinter Capital Group Corporation will promote operations and fully exploit the assembly and production capacity of factories in Malaysia and supply our products to Malaysia and ASEAN countries in the near future. We will constantly improve the technologies and designs to create more variants of VCAR limousine to satisfy and suit the market trend of Malaysia in particular, as well as other countries in general. Vinter Capital Group Corporation and Dasan expect thatVCAR limousine will be the first Vietnam car brand to reach out to the world".   
"This event is the milestone of success and close joint venture between Dasan and Vinter Capital Group Corporation. We have committed strongly to support Dasan in expanding the market of VCAR limousine in Malaysia and other ASEAN countries as soon as possible," said Mr.  Elvin Chew Chee Wooi and Ms. Dolly Hoang Minh Tuyet, Chairman and General Director of Vinter Capital Group.  
"Dasan and Vinter Capital Group had seriously prepared over a year to get this event done. We plan to let the first VCAR limousine to be driven in Malaysia within the next three months," said Mr. Dang Quang Khanh. 
VCAR X, a President's new generation version has included all the essentials of existing limousines in Vietnam. Besides strengths of "Ground Specialist", VCAR X also eliminates redundant and impractical items and overcomes inherent weaknesses of the President version (with two 180-degree-rotation seats), and adds unique interior features that are equipped for the President version.
With the overwhelming and positive respond by the entrepreneurs and investors from the ASEAN markets, Vinter Capital Group Corporation has committed to launch the limousine as soon as possible. 
Not only manufacturing limousine, Vinter has also actively involved in several segments of business such as property development and investment, agriculture sector, legal and consulting services and resort and restaurant services. Investors and entrepreneurs can get more information and contact us by visiting to our website(www.vintercapitalgroup.com).
Some photos of the new model: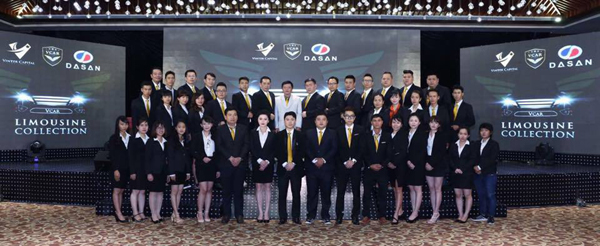 The launching ceremony of VCAR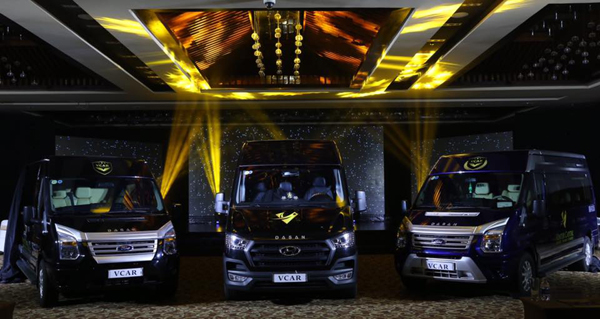 From left to right: VCAR X, VCARSolati and VCAR VIP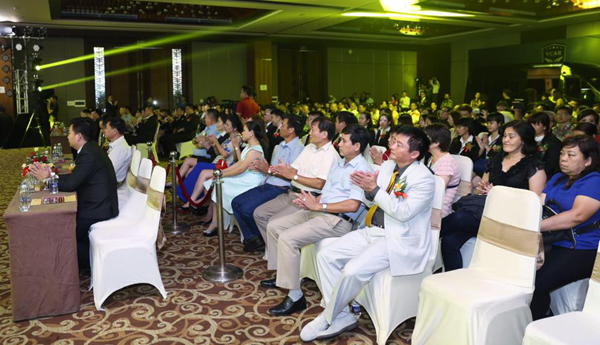 Southeast Asian businessmen and investors at the ceremony.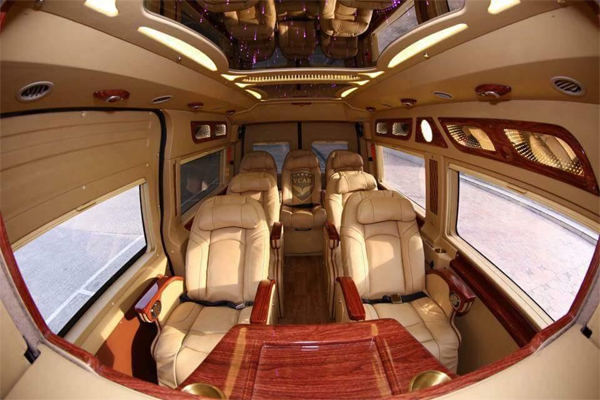 VCAR X – President's new generation of Vietnam limousine.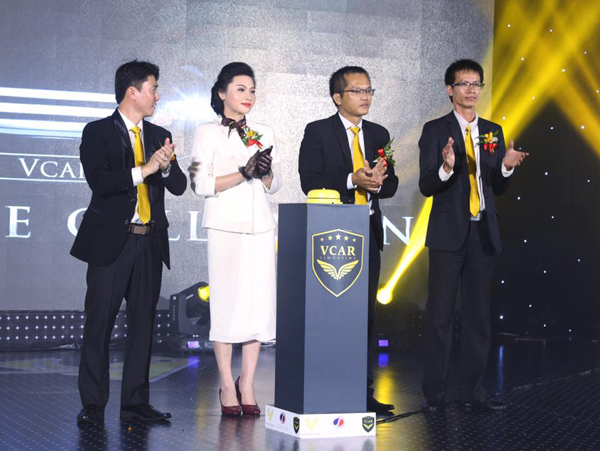 Officials of Vinter Capital Group and Dasan at the event.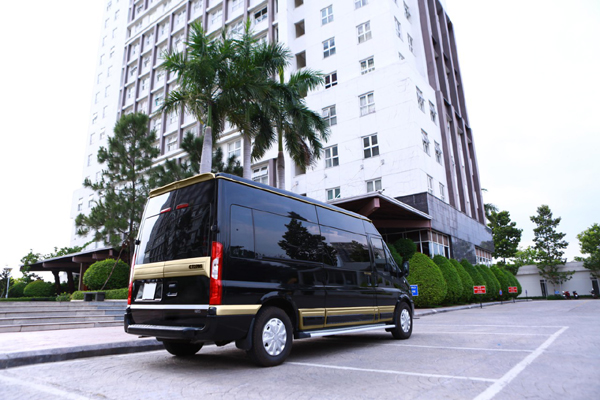 VCAR X with a Japanese-style strong body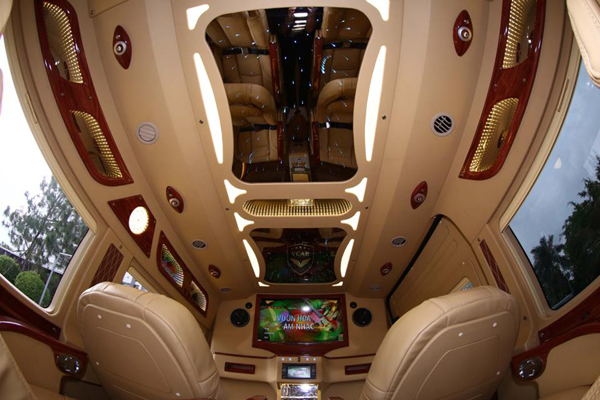 The Roll Royce sky with seven colors of leds creates a luxurious and spacious feel.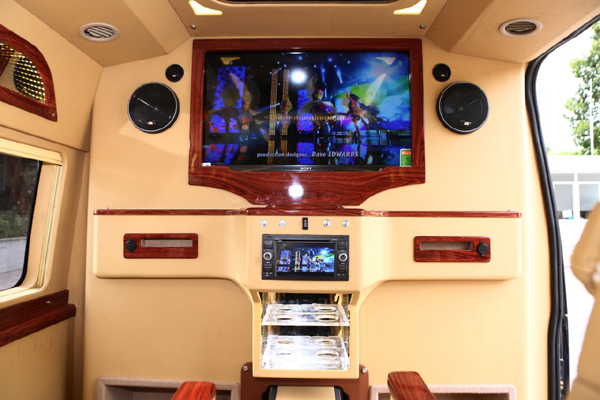 Smart LED TV Partition with up and down options creates a private space at VIP compartment to discuss private and confidential matters.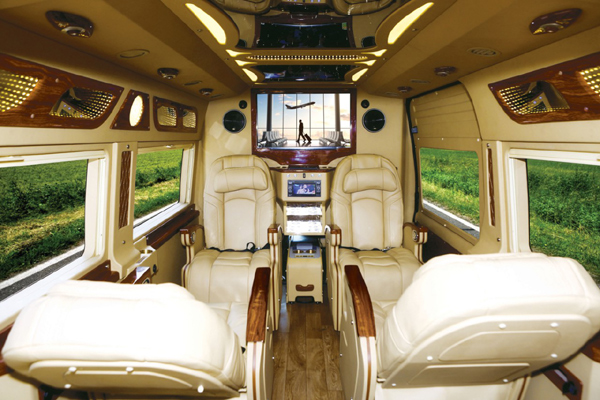 Two VIP seats with a convenient footrest near the driver's compartment can rotate 180 degrees.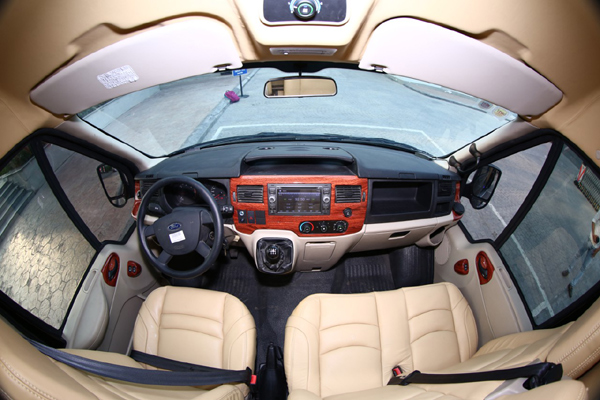 The driver's compartment with three seats covered by Italian premium leather helps drivers feel more comfortable.

PV