The southern region must speed up delayed power projects to ensure sufficient energy supply and use cutting-edge technologies to reduce energy waste, experts have said.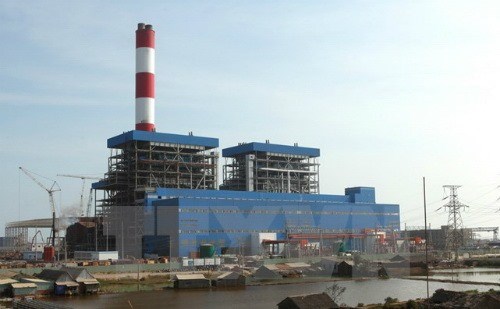 Southern Vietnam, home to commercial hubs like HCM City and manufacturing clusters such as Dong Nai and Binh Duong provinces, may face more power shortages next year.
Many power projects which do not belong to Electricity of Vietnam (EVN) are behind schedule, according to EVN.
An official from the Ministry of Industry and Trade, who declined to be named, said that EVN would develop only 21 power projects with total power capacity of 14,610MW in the 2016-30 period.
In addition, EVN will supply only 6.6 percent of the region's power demand in the 2021-2025 period and 13 percent in the 2025-2030 period.
The rest would be provided by other power businesses, he said. But most of the power projects developed by other businesses are behind schedule.
For example, the companies have only completed 67.5 percent of their assigned work in the 2011-15 period, which was one of the main causes of power shortages in the region in the period, according to EVN.
Due to an annual power shortage of between 10 and 15 percent of the region's total demand, the region needs to receive power from the northern and central regions with a total capacity of 2,000MW every year.
Experts said this resulted in a considerable loss of power in Vietnam due to the long distance of power transfer.
Because the southern region has no power reserve, EVN at times has to use diesel to generate power, which is double the cost of coal-fired thermal power.
As a result, EVN lost hundreds of billions of dong in the first half of the year.
Solutions
EVN Chairman Duong Quang Thanh said EVN would expand capacity of a series of hydropower plants, including Hoa Binh, Ialy and Tri An.
In addition, the O Mon thermal power plant in Can Tho, the Duyen Hai thermal power plant in Tra Vinh province and Vinh Tan thermal power plant in Binh Thuan province plan to increase power supply for the southern region.
According to an official of EVN, EVN is building a thermal-power plant using liquefied natural gas (LNG), recommended by many experts as it can be imported easily.
In addition, EVN and its partners plan to invest in solar power in areas such as the Central Highlands, south-central region and southern region.
EVN will consider developing solar power projects on the surface of existing hydropower reservoirs and in hydropower plant areas or arid land to reduce site clearance costs.
To reduce costs, the projects will use workers who are now operating hydropower plants.
EVN said it would develop a solar power project with a capacity of 200MW in the central province of Ninh Thuan. Investment procedures for the plant have been completed.
EVN will also give priority to solar power projects on islands such as Con Dao, Phu Quy and Ly Son.
In addition, any delayed power project must be sped up; otherwise, the projects' investment licences will be revoked.
The Vietnam Coal and Mineral Industries Group (TKV) has submitted a proposal to the government to build coal-fired thermal power plants in Tra Vinh province and across the Mekong Delta.
Recently, the government has given the go-ahead for more thermal plants in the Mekong Delta and gas-generated power plants in the central provinces of Quang Nam and Quang Ngãi.
Deputy Prime Minister Trinh Dinh Dung has urged the Ministry of Industry and Trade, EVN and TKV to join forces to minimise the risk of power shortages.
Vietnam's electricity demand is expected to grow 13 percent annually in the next four years due to its fast-expanding economy.-VNA