On July 26, 2011 Prime Minister Nguyen Tan Dung approved Hanoi's master plan by 2030 with a vision towards 2050. It was an important event drawing special attention from not only people in the capital but also people nationwide.
After being approved by the Prime Minister, Hanoi's master plan is displayed at the National Exhibition Centre in Tu Liem, Hanoi that attracts a large number of visitors. It shows that people nationwide pay much attention to the plan to convert the city into a sustainable development capital with a synchronous and modern infrastructure system, harmonious cultural values, economic growth, and environmental protection.
It is the first time the planning model of Hanoi has been displayed at the National Exhibition Centre.

The exhibition draws special attention of people from all walks of life.

Via the master plan, people can learn about the capital in the future.

At present, Hanoi (including Ha Tay) has a population of 6,448,837 and it is expected to have a population of over 9 million in 2030 and nearly 11 million in 2050. The capital in 2030 will have an administrative borderline of around 3,344.6 km2 with its center – the old Hanoi – surrounded by five satellite urban centres. These urban centres will be connected with each other by high-quality traffic lanes, telecommunications and social infrastructure service networks.
According to Prof. Dang Hung Vo, former Deputy Minister of Natural Resources and Environment, the green space is the basis for the sustainable development of a modern city.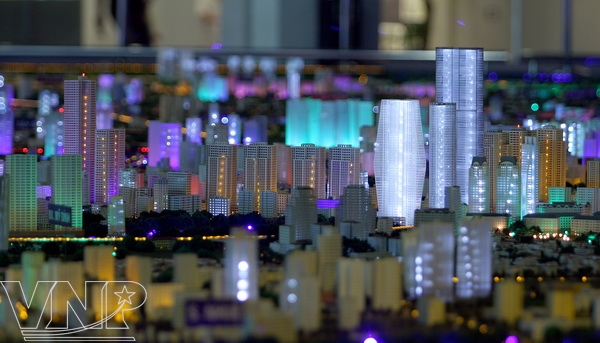 The perspectives show that Hanoi will become a modern city in the region and the world in the future.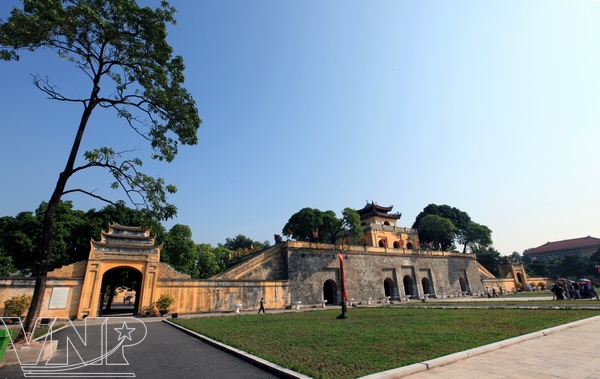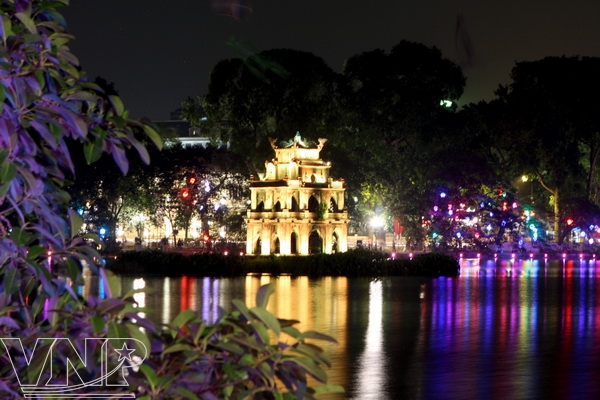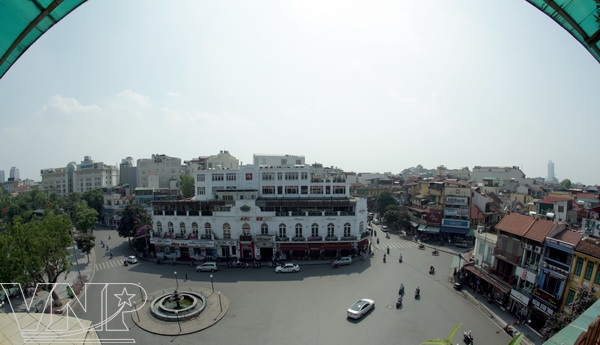 Although being changed, the most beautiful painting of Hanoi is the harmonious combination between the traditional and modern beauty.
According to the evaluation of some experts, this master plan not only takes account of the factor of space but also analyses the impact of economic factors and gives out the most suitable planning to help Hanoi become not only a political hub but also an economic nucleus of the whole country.
Notably, the master plan presents the combination of oriental and occidental architecture with the "fengshui" factor.
Five satellite urban centres of Hanoi in the future include Hoa Lac, Son Tay, Xuan Mai, Phu Xuyen – Phu Minh and Soc Son. Hoa Lạc will focus on science, technology and training. Son Tay will become an urban center dedicated to culture, history, and convalescence tourism. Xuan Mai will target developing services and the handicraft industry. Phu Xuyen will function as a transport coordinating destination and housing industry zone. Soc Son will become an ecological urban center.
Story: Thao Vy – Photos: Tran Huan