The cultural impact of the rhythm games Guitar Hero and Rock Band is hard to really imagine. In homes, in bars, at large parties, people are banging on plastic drums and jamming on plastic guitars. The sales of both games have been nothing short of extraordinary ; we're way past the "fad" phase of these games. The only problem now is that the stakes have been raised. While improvements are being made on the hardware and to some aspects of the player experience, the real battlefield is exclusive music.
How important are rhythm games to current-generation systems? The Guitar Hero franchise has consistently sold in the millions of units across every platform it has been released on, with even the watered-down DS version selling 300,000 units in its first week at retail. Rock Band has likewise seen good sales, with its weekly releases of new content keeping gamers' interest up. Rock Band 2 will debut on the Xbox 360, a coup that had to have cost Microsoft quite a bit of money.
People want to hear their favorite songs on their favorite games, and both Activision and MTV Games are ready to spend the money to get the biggest bands jamming in their games. Let's see who's winning.
Guitar Hero: World Tour
Activision has done an amazing job of locking up talent for its upcoming title. The biggest news was that Jimi Hendrix would be coming to the game, not only in song form but as an in-game model. A live version of "Purple Haze" as well as "The Wind Cries Mary" will ship with the title, with more exclusive Hendrix songs coming as downloadable content. This is huge; when you say the words "guitar hero," who comes to mind more readily than Hendrix?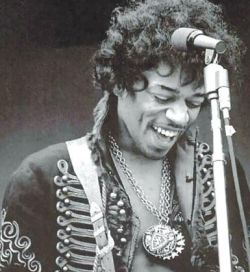 At E3, we also learned the Metallica's new album Death Magnetic will be made available to Guitar Hero III the day the album ships to stores, and the tracks will also work with World Tour . This is a big step for musical content in rhythm games. Now you can go out, buy the CD, then come home and buy the same songs to play in-game. The only downside (apart from paying twice) is that Metallica still hasn't exactly won back its fan base, and post- St. Anger songs may not entice gamers as much as Activision would like.
There is also news that a three-song pack of R.E.M. tracks for that band's latest album will be available when World Tour is released, but it's hard to tell if those songs will be exclusive or if more R.E.M. songs are coming to Rock Band as well.
While no specific tracks have been announced, The Eagles and Van Halen will also be exclusive to Guitar Hero: World Tour , as announced at E3. Jimi Hendrix, Metallica, The Eagles, and Van Halen: all huge names in the history of rock music, and having them locked to the Guitar Hero series is a stadium-sized win.
R ock Band 2
But Rock Band 2 will have a big advantage at launch: when the game ships, Harmonix and MTV Games will release a patch for the first Rock Band that makes the new game treat all the songs on the old disc as downloaded tracks. So almost every song from the first game, including every track you have bought since launch, will be available from day one in Rock Band 2 . Licensing issues are preventing a full conversion but, when grilled on this at E3, Harmonix representatives would only tell Ars that "most" tracks would be coming.
Even with a few losses, that's a huge boost to the catalog, and downloadable content will continue to come at a weekly pace, with the content working seamlessly on both games.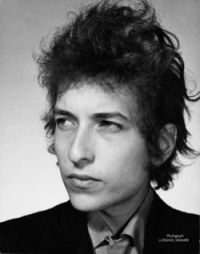 The music coming to Rock Band 2 is very impressive. Bob Dylan is supplying "Tangled Up in Blue" for the sound track, and AC/DC will put its classic "Let There Be Rock" into the game. Amusingly, Rock Band 2 will also be one of the first outlets for new Guns n' Roses material , as the track "Shackler's Revenge" will be included.
Rock Band and Rock Band 2 also scored a major win when The Who personally put together a "best of" collection consisting of twelve songs, including "Behind Blue Eyes" and "Amazing Journey." The $20 collection is an amazing look back the band's career, as it feels more like a mix-tape than a series of filler-packed songs.
While it may seem that Activision is signing more newsworthy deals, the Rock Band 2 set list is absolutely packed with great bands and material. Still, when you talk about rock and roll, it's hard to get past the lack of Hendrix and Van Halen.
So what does this all mean?
It means, first, that classic acts can make an easy paycheck licensing their back catalogs to rhythm games, although both publishers are becoming less willing to accept anything except master tapes. With both games shipping with an in-game music store that allows players to browse, listen to tracks, and purchase new songs for the games, the ability to make money pushing classic and up-coming bands is virtually limitless.(Right now the holy grail of music licensing seems to be the Beatles , and it's hard to fathom the amounts of money that Activision and MTV Games would throw at Apple Corps for that music.)
We may be in a frontier mentality with these two popular series, with both companies grabbing as many bands as they can as quickly as they can, but in the end, the consumers are going to be the ones taking it in the pocketbook. These games, not to mention the peripherals that may or may not work between them, are expensive; it would be a shame if rockers who like The Who but who also want to play "Hot for Teacher" have to buy two titles with different hardware.
As both games sell more units and consumers continue to buy music through their gaming consoles, the best-case scenario is that the bands realize they can make more money by placing their songs on both titles, instead of taking a lump-sum payment up front in order to go exclusive.
For rock fans, picking a title could be as simple as one track or one band that tips that scales; assuming that both games are fun to play and the hardware works well enough, the track list is what will move rhythm games of the future.
Rock Band and Guitar Hero battle for better bands have 1140 words, post on arstechnica.com at July 29, 2008. This is cached page on VietNam Breaking News. If you want remove this page, please contact us.